Skype Adds Video Calling to Its iPhone App
DCI
Skype has become a popular choice to stay connected with friends and family as it is free and comes with free video calling options. Its popularity among iPhone users became evident when it stood as one of the top five free apps in 2010.
Until recently, Skype for iPhone had only limited features  compared to its desktop counterpart. But, few days back,  Skype released an update to enable video calling for iPhone 4 users. Now, you can make video calls using Wi-Fi or 3G network connections right from your iPhone 4.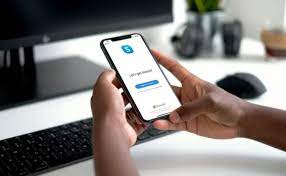 Skype is comparatively a better choice to Face Time, which works only on Wi-Fi. Face Time also requires both parties to have an iPhone and its Mac version is still in beta testing. To use Skype, all you need is only a Skype account. But the video quality of Skype is bit lower than that of Face Time.
The updated Skype iPhone app not only benefits iPhone 4 users, but also the iPhone 3 GS and 4th Gen iPod Touch users. iPad and 3rd Gen iPod Touch users can only receive the video as they don't have cameras in their devices. Users can make video calls both in portrait and landscape modes. However, to update your Skype iPhone app, you need to have iOS 4.