Social Media: The Emerging Public Relations Tool for Business
DCI
Social Media combines a wide range of online conversations including blogs, discussion boards, chat rooms, websites, forums, internet discussion boards and micro blogs. All these conversations serve as a platform for discussion or rating of any kind of product/service.
To promote a product, brand or business nowadays, companies need to branch out from using traditional public relations like press releases. Most of the companies use social media along with traditional PR tools with great success. Social media is a great tool for businesses, especially if both PR goals and ROI objectives are met.
Most of the buyers today are search and social savvy. Experts admit that Facebook is becoming a search engine. Bing integration with Facebook adds fuel to search becoming more social. The media is also turning to be search and social savvy. More press and news agencies are using Facebook and Twitter.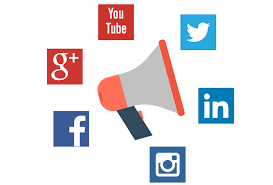 Nowadays social media is influencing us a lot. More than 80% of the journalists are bloggers and more than 65% use social media. Google is used by almost every journalist. So, getting your content in Google matters most.
Optimizing online Press Releases, Videos, Posts, Tweets, Images, Blogs with the right keywords targeting your customers will help your target group to find you in the huge crowd. Content strategy can be broken into daily, weekly and monthly updates.
There are many ways to develop brand loyalty and turn customers into fans. Using social media has provided many firms with a simple way to build brand loyalty without having to invest significant time and resources.
How to create social buzz about your brand?
Links to all the social media profiles should be included in all the press releases
News about products before launch can be sent to select bloggers to get a pre-buzz
Do a press release about an upcoming product targeting popular bloggers in your industry to get more exposure
Use all the social bookmarking sites to bookmark blog posts and press releases about the product.
Use the power of twitter to tweet about news on your brand through multiple accounts
Tips for having successful Public Relations using social media:
Establish relationships with customers or potential customers online.
Create conversations through online channels
Send content across all social media platforms and make use of traditional media outlets as well
Learn how people get information and stories online and communicate/share messages with audiences accordingly
Find out key online influencers and opinion leaders for supporting your service/product
Public Relations is all about building mutual relationships between people and your company. It touches almost every part of the business including marketing, sales, customer support etc. In the recent days most of the businesses use social media in a lot of ways to either supplement or add on to existing PR strategies. Every person involved in social media on behalf of the business should be well trained. For most of the bigger businesses, following the code of conduct and social media policy is enough to attain business goals.
Dot Com Infoway helps clients market their products/services through cost-effective Internet Marketing and Social Media Marketing solutions. To get a free quote for these services, contact us.