Testing Website Speed: Top 5 Tools for WordPress Users
DCI
If you've ever had to sit and wait for your own website to load, can you imagine what your customers or potential customers will have to go through when they visit your site? If your website is not loading at record speed and keeping up with your competitors, then you may lose some of your own customers, visitors, potential customers and potential subscribers.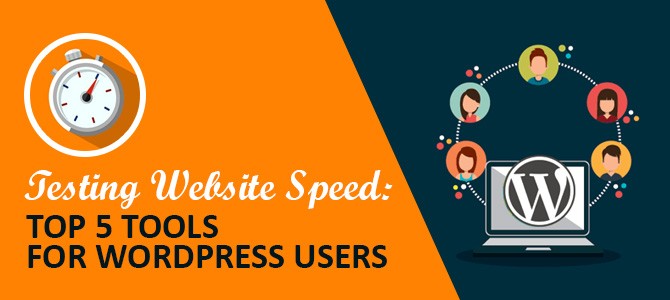 Not only do the faster websites have better user engagement, but they also increase the conversion rates as well. If you are dealing with a slow sluggishly loading website, then the five testing website tools that are listed below may be useful for you.
Google PageSpeed Insights
The PageSpeed Insights is a web app has the ability to measure your website's performance using various electronic devices. This is helpful for visitors who may access your website by using different devices and different screen sizes.
Pingdom
Pingdom provides information on the performance of the entire site. The information provided includes the page size, the load time, and a high-level analysis of every page that appears on your site It is a free web tool that also saves your performance history which allows you to track whether there were any improvements.
GTmetrix
GTmetrix generates a report that provides a complete history of your website's loading speeds, in addition to a detailed report informing you of ways that you can improve the overall performance of your website.
Another great feature is that this particular tool has is that it not only provides initial page analysis tools, but it also has a video playback feature that enables site owners to identify exactly at what point the loading speed becomes held up.
WebPagetest
WebPagetest provides you with your site's loading speed as well as a breakdown of your grade of the performance of your site. It also allows you to choose a country in which you can view your report. This allows to you see how your site's activity on a global basis. This is very helpful to site owners if they have a very large overseas global target audience.
YSlow Browser Plugin
The YSlow browser plugin allows you track the performance of which site that you may be visiting. It also provides you with a breakdown of more than 20 performance cues for your convenience. This allows you to compare your results to your competitor's site's within your niche and see how the two compare.
In order for your site to perform at its peak, with increased load time, then it will need to be well-maintained and serviced regularly. Maintenance should include repairing broken links and pages, your database should be optimizing with a suitable plugin (such as WP-DBManager.) The comment spam should also be addressed. These little house keeping tips will help keep your site operating at its peak. Thankfully, the WordPress plugins and the abundance of free online tools makes it easy to identify and address any problem areas.