Top 4 iOS 7 Features that Mobile App Marketers Should Know
DCI
Everyone in the field of mobile app marketing is aware of Apple and its innovations. Its operating system, called iOS, is arguably the world's leading and preferred system, as far as hand-held or mobile devices are concerned. Since its inception on April 1, 1976, Apple has consistently presented the world with its cutting-edge technological advances.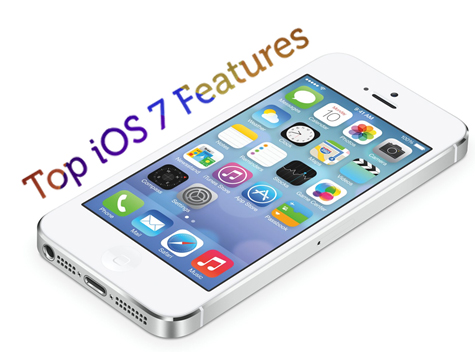 From this great giant comes a new invention. A complete overhaul of their iOS, which ushers in iOS7. This system boasts a completely new and different UI (User Interface) that features the now slowly but surely becoming popular 'flat design'. With this new design, the buttons do not have any borders, icons are totally different and the drop down display is translucent. These new features need paying attention too by both designers and mobile app marketers. Here are some that stand out:
App Store Changes:
The new app store can now automatically update your apps meaning users now have the opportunity to use the most up to date versions. This will definitely mean that all marketers need to consistently and frequently update their apps if they intend to stay in the running. Additionally, Apple has included a whole new 'wish list' feature where users can keep a 'reminder wish list' on paid apps they would love to get later on. The listing is no longer limited, now users can scroll through as many apps as there are all the while viewing the ratings on screen. This makes the competition tougher, if your app is not performing to the publics' satisfaction, every user will be able to see that. The scrolling has been reverted to the popular vertical style kicking out the previous left to right scrolling modes.
Popular Near Me:
This new feature will shift the focus on local apps. Marketers need to pay attention to this because every other app in your locally targeted market will be visible to the population at large. You can see how to work hand in hand with them to promote your app or find a way not to get swept away by this new localized competition. But for those who have been suffering 'anonymity', here is an opportunity to strategically place your app for maximum local recognition.
Safari (Full Screen):
With the new Safari look, there is no limit to how many pages a user can have open at a time. The CTR (Click-Through Rate) will be much higher. This moves shows that the users will opt for mobile devices as their number one source of information. Marketers should now start taking 'creating a strong online presence' seriously. Strategically optimizing your website for mobile devices would be a great start.
Automatic Update:
As mentioned earlier, the new iOS will automatically be updating the app store. Marketers should focus their efforts on creating frequent updates based on what their user feedback is instead of waiting to make a complete overhaul somewhere in the next three years. This keeps your app competitive and your users happy. It's a win-win.
Whichever way you choose to look at it, iOS7 is going to make the world of mobile app marketing a lot better for the user but a lot more competitive and cut throat for the app and mobile marketer. These overhaul is focused on making the user experience all the more positive and better. It will help developers and marketers alike get better at what they do as the competition stiffens.