Top Ten Ways to Show Appreciation to Employees
DCI
Appreciation in any form, is liked by all. It acts as a booster tonic to spur people to act, take up challenges and make bold decisions. Appreciation is a must in a work environment. An employee, a colleague or a team member, performs better when appreciated or rewarded. But most of the Project Managers, Team Leaders or people of higher organizational rank, fail to give the gift of praise to their colleagues. Some people do not know how to appreciate others. They fear appreciation may remove the pressure to perform and that, it may result in low level performance.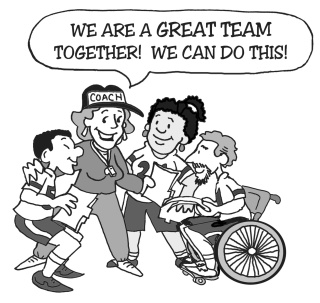 Ten Ways to Arppreciate Employees
They fear employees may become lackadaisical if they are frequently accoladed. They feel too much praise may result in vain. This is not always true. Appreciating people, especially, employees can yield only good results.
How to appreciate people, especially, your colleague or employee?
Appreciate co-workers even for simple achievements. No matter wherever or in whatever occasion you are, make it a point to utter a word of praise. Even a small web greeting card is enough to bring a smile to the other person's face. When appreciated, employees develop a sense of belongingness to the place they work in. This motivates them to work better and smarter. They put all their efforts to accomplish a task just to keep up to your expectations. Below are the top ten ways to show appreciation to employees:
Bonus: Bonus or incentives can be given to employees for their regular attendance records, long period stay (in office), excellent performance and disciplined way of working.
Holiday Trips: Arrange for a team holiday trip after the successful completion of a project or for their best performance all over the year, excellent team management etc. It will give a change of environment and new energy to come and work again in the big projects.
Gifts: Sharing gifts between teams, friends in other departments, project team members and co-workers will surely enlighten an employee's day. The gift of a greeting card, a small cake or cookies box on their birthday, wedding anniversary, service anniversary or after completion of a project, would make them realize how much you value and respect them.
Increments: This is the most common way of appreciation that everyone follows. A surprised cash prize reward for accomplishing a difficult task or for getting client appreciation would encourage an employee to work with more vigor and efficiency.
Certificate: A simplistic way of appreciating an employee is giving appreciation certificates. It would neither incur any costs to the company, nor would affect other employees much. Some of the certificates can be for Best Employee, Best Project Manager, Best Team Member, Best HOD etc. This will encourage the employee to give his/her best and will also be considered as an asset granted by the Management. It would be helpful for them even while switching over a job. If certificates are not possible, a simple appreciation letter will do the job.
Weekly/Monthly celebration: Organize an event weekly or bi-weekly or monthly for the best employees for that period. If you are not able to give any awards or rewards, a simple appreciation meet/get-together in the midst of all employees is enough to motivate the best of the lot. With such a celebration, the better employee will strive for the best, while the best will try to exceed the rest.
Lunch/Tea Party: Start taking out your crew for lunch or tea party occasionally. Have maximum fun. An outing will cultivate a sense of togetherness in employees. It will also relax the mind and make you worry-free.
Fun day: Arrange for a fun day and conduct games for the whole event on weekly off days to avoid disruptions. Invite employees family as well for the day and make employees feel utmost happiness and comfortable in the off days too. Let your employees dress in casuals on Fridays and that may bring stress free work.
Relaxed environment: Keep a good work environment. Allow employees to take rest for a while in the resting room when they are damn tired and sick. If you can afford an in-house Cafeteria, Bar, Gym, Swimming pool, Guest room or Play ground, you will be paving way for a relaxed and fun work environment.
Training sessions: Conduct training sessions for health and wellness tips, weight reducing tips, communication skills, motivation programs, counseling sessions to share their personal and official stress and technical sessions that are related to their work, would really be very helpful to improve their advanced technical knowledge. These kind of sessions are most appreciated among employees to relieve them from the stress.
Appreciation is the only way of making employees stay long with the organization. Try your best to recreate employees at your maximum to make them always feel stress-free even if they are in the heavy and critical project. A word of thanks all the time is the best way of appreciation and that should be followed by everyone.