Twitter Announced a New Web Analytics Tool
DCI
Twitter has announced a new web analytics service that can help calculate how much traffic a website receives through tweets.
With 100 million active users and 230 million tweets per day, social networking site Twitter has become an important part of the media strategy for content producers such as TV networks and newspapers. Yesterday Twitter announced its own web analytics tool at TechCrunch Disrupt.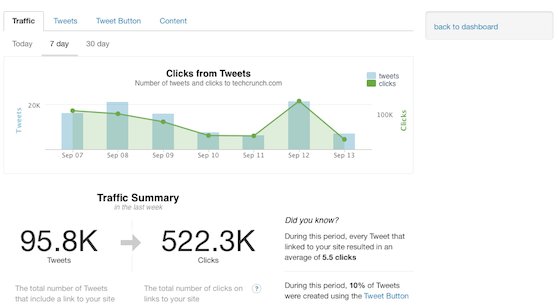 In an official blog post the company said that this new tool could help "website owners understand how much traffic they receive from Twitter and the effectiveness of Twitter integrations on their sites. Twitter Web Analytics was driven by the acquisition of BackType, which we announced in July." This beta service will be rolled out to a small group of partners this week and will be made available to all other website owners in a few weeks time.
At present more than 3 million websites have been using the Tweet button.
Dot Com Infoway helps clients market their products/services through cost-effective Internet Marketing and Social Media Marketing solutions. To get a free quote for these services, contact us.