Twitter Just Made a Huge Jump in the Video-Advertising Space: Direct App Installs from Ads
DCI
Twitter has been making a lot of changes in their app space lately, and just took a big leap forward in improving monetization. Twitter is now letting video advertising automatically allow app installs on their mobile apps, having introduced auto-playing video just a few weeks before. The move makes a lot of sense, as advertisers had previously relied on image advertising for a lot of Twitter's ad money. The move allows or seamless app installation while snippets of movies, television shows and commercials auto-play. The process smoothly operates as the user goes through their tweets.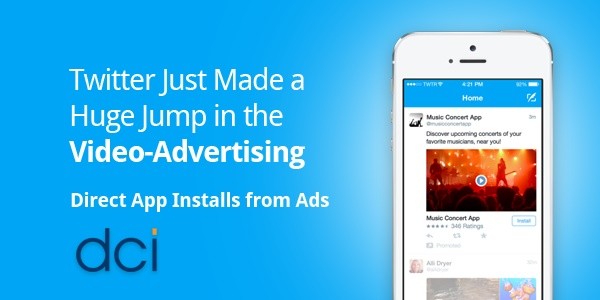 Twitter's move comes on the heels of Facebook making a number of changes to their own advertising platform, as the company moves towards greater monetization of the platform. Twitter's monetization process is based on per-click and per-install rates, promising that it can provide the highest overall ROI at the lowest cost. Customers such as Comedy Central and Lyft are already raving about the power of the service, noting it's providing a higher return than other social networks.
Twitter's biggest strength in this space is its diversification of its userbase, which gives app developers a huge edge in knowing who will most likely use their products. While the success of the new app-install procedure remains to be seen, there's every reason to be hopeful.