Twitter Launches Weekly Email Digest
DCI
The social networking site Twitter has announced a new service in which a weekly email digest will be delivered to users' inbox. The digest would be a week's summary of top stories and most relevant tweets of users' network.
Twitter acquired Summify earlier this year. Summify was a Canadian startup that sent daily emails to users summarizing the top stories that were collected from their various social networks. It has to be noted that Twitter's email digest announcement has come just a few weeks after the acquisition.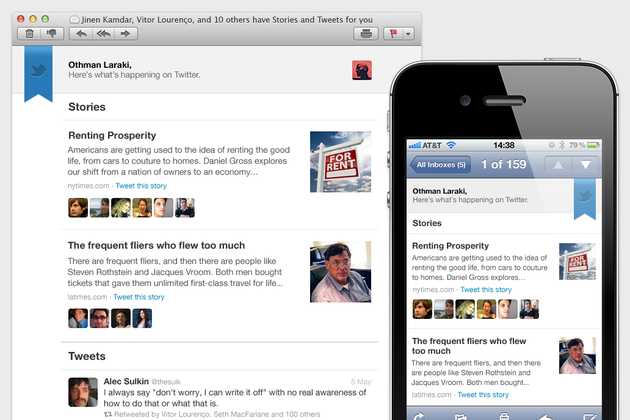 Twitter said in a blog post that the email digest will have a headline followed by the summary of the story. Users can click on the headline to read the full story. It also shows who tweeted the story and lets users check out all related tweets.
"This new email digest also features the most engaging Tweets seen by the people you follow, even if you don't follow those who wrote them. You can see who from your network retweeted or favorited these Tweets and click "View details" to retweet, favorite, reply or view the conversation around them." wrote Othaman Laraki, Director of Growth and International at Twitter, in a blog post.
The weekly email digest feature will be rolled out to all Twitter users within the next few weeks.