Twitter Unveils New Look for Profile Pages, New iPad App
DCI
Twitter's CEO Dick Costolo has revealed the new look for Twitter's profile pages on the social network and a new iPad app along with the updated iPhone and Android versions. These new profile pages will be visible on mobile apps and Twitter's newly built iPad app, apart from twitter.com.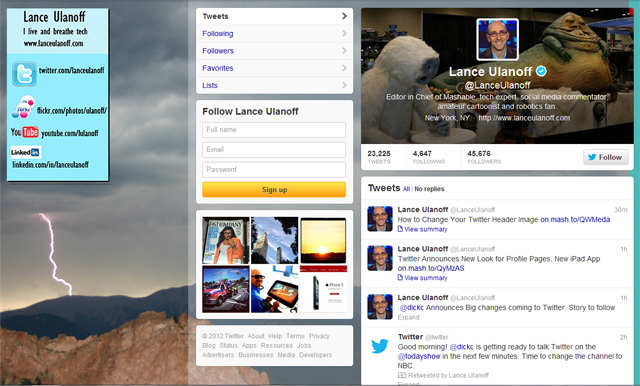 Twitter users can now make their interaction more meaningful with these new Twitter profiles. They can now upload an all-new header photo on mobile apps for iPad, iPhone, Android and twitter.com, and the same image will appear whenever anyone views their profile.
All Twitter users can make the change to the new profile design by uploading new images. The profile pages for both individual and business accounts have been modified for users' flexibility. Twitter users can now expand their messages to display photos, videos and web page summaries while staying on the main timeline interface. They now have more control over their images by using the options to align the images and much more. The profile page's photos section will now display the six most recent photos which users have uploaded. All Twitter profiles will eventually swap in with the new design.
"We've rebuilt the app from the ground up to make it fast, beautiful and easy to use. Twitter for iPad brings you closer to what's happening all over the world, and makes it easy to keep up with the news you need to read, the photos you want to see and the people you follow." said Twitter's Product Manager, Sung Hu Kim, in an official blog post.