Ultimate Checklist for SEO Friendly CMS
DCI
Confused if you need a CMS to your website? Not sure in choosing the right CMS? Then you have landed at the right place. If you own a ecommerce website, run a blog in your website, allow user interaction in the website, frequently update content in your website, then you need a Content Management System. The main requirement for choosing a good CMS Website is SEO friendliness.
A website even if designed by spending high expenses is of no use until it has an online presence. SEO is the main factor for building online presence for a website. SEO and CMS should go hand in hand to make a complete and successful website. Listed are the key SEO factors that a CMS should have.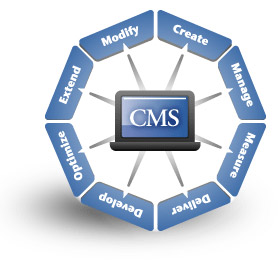 1. Title Tags
Search engines give vital importance to Title tag of web page or a website. Character length for a web page title should be between 65 to 70 characters including spaces and without any stop words. At the same time it should be unique. So the CMS should be customized to
a. Allow the users to add title for each pages in a website
b. Check the character length of the title
It would be great if the CMS has the facility to check the title of the  new page with the already existing pages to avoid duplication. These main points should be considered in title tag customization of a CMS.
2. Meta Tags
All meta tags are not given primary importance by search engines. But there are a few for which the search engines gives importance.
a. Meta description – Search engines use the meta description tag to display in the search snippets but not every time for the search related to the website or web page.
b. Noydir, NODP – Tags for disabling the titles of the DMOZ and Yahoo directory in search results for a website.
c. Index/NoIndex- Meta tags to mention whether to index or not to index a web page
d. Follow/NoFollow – Meta tags to notify search engines whether to follow or not to follow a web page.
e. unavailable_after – Meta tag to identify time sensitive content
A good CMS should have features to add such meta tags. The meta description tag should also be unique for a web page. Duplications of Meta descriptions should not be allowed by the CMS.
3. SEO Friendly URL Structure
Even if search engines rank dynamic URLs in SERPs, its important to have static keyword rich URLS for improving the usability of the page. A SEO friendly CMS should feature the below factors when it comes to URL structure.
a. Option to rewrite URLs from dynamic to static
b. Include keywords or page title to the URL
c. Redirection from non-www to www verion of the website
d. The keywords in the URL should be hyphen separated
4. SEO Friendly HTML Tags
There are few HTML tags which play important role in search engine rankings, to mention a few are  heading tags, a href tags etc. The CMS should have a feature to add these tags to the web pages easily while adding a new page.
5. Clean Code
The codes should be clean and follow the standards of  the white hat techniques. The pages generated should be coded to match the W3C XHTML standards. The CMS should include XHTML / W3C / CSS Web Standard Compliant. Avoid using dynamic systems that assign session variables to the users.
6. 301 Redirection
301 redirection is the SE friendly redirection. It is the permanent type of redirection which helps to avoid duplicate issues, canonical issues and helps to pass the credibility of the old page to the new page. CMS with 301 redirection facility is must to make the website more SEO friendly. Many users would not be aware that when a file name is changed it should be redirected, so enabling automatic redirection when a filename is changed, can be an added advantage.
7. Navigation
The navigation of the website should be clean and clearly available to the new users visiting the website. The CMS should clearly define the navigation of the website. Its better to have site architecture without two deep directories.
Breadcrumb navigation can be added in the CMS since breadcrumb navigation will be treated as a secondary navigation for the home page and locates the users their location from the home page.
8. Image Handling
Image optimization is the vital aspect for a SE friendly pages.  Alt tags plays an important role in letting the search engines know about a particular image. CMS should have features to include alt tags when a new image is added in web page and check the image name with all the list of images available.
9. Web Analytics Code Integration
Content management system should have features to add the web analytics codes into the web pages both sitewide and page-by-page installation. When a new page is created the the analytics tracking code should be included automatically into it.
CoreDNA CMS has this feature integrated in it, you can even check your website's visitor stats in CoreDNA Content Management System by just logging into your website admin panel.
10. XML Sitemap
CMS should generate the XML sitemap for the website and update it automatically when a new page is added. This reduces the job of the users by avoiding the manual changes each time when a new page is created.
11. Custom 404 Error Page
Custom 404 error page helps the users to navigate through the website when landed on a error page, broken link, mis-spelled URLs. SEO friendly CMS should feature a custom 404 error page with clean sitemap structure to help users to navigate into the  proper pages.
12. RSS Pinging
Make sure your CMS has automatic pinging features enabled, so that all your new blog posts will be known to search engines immediately after you make a post.
13. Duplicate Issues
Pagination Is an important factor in blogs and ecommerce websites. Its should be controlled properly or else it may lead to internal duplication issues. Duplicate issue is mainly faced with "Next", "Previous" and numbered links. CMS should have features to control over pagination.
There should be options to include canonical link elements, nofollow and nofollow/noindex meta tags for duplicate pages. Also automated feature to avoid crawling of printer-version pages will help a lot to avoid duplicate issues in a website.
14. Report Generation
Report generation is crucial for ecommerce and other commercial websites. CMS should have an in-built feature to download your sales report, visitors stats report, delivery and shipping details, goals report etc. This helps you to monitor the success of your website.
15. Robots.txt
Features to include Robots.txt file which will enable users to easily block the secured folders from search engine crawlers.
16. Exporting Title Tags and Meta details
Enabling feature to export title tags, meta details and alt attributes etc, in a excel sheet will be useful for reporting and for future reference.
17. Ecommerce Products Optimization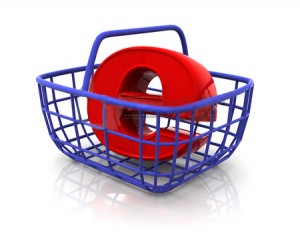 i.   The product should be made as the URL format of the product pages.
ii.  Each page and category should have a well optimized title tag that can be overridden manually if required.
iii. Support to include a product feed inorder to upload to the Google Product Search.
iv. Provision to add alt tags to all the images in the store.
While choosing the CMS, make sure that the above mentioned SEO friendliness factors should be the top priority in your checklist. Choose wisely that the CMS and SEO make a happy pair for your website.
Related Articles: