Upcoming: Google is degrading low quality merchants – What might be the reason?
DCI
News from the Experts:
On 8th of March 2013, Matt Cutts- Google's engineer and head of search spam- announced Google's intention of introducing a new algorithm to lower the rankings of bad merchants. Consequently, a huge drop in traffic for these online merchants is expected. The introduction of the new algorithm is aimed at protecting searchers and consumers from phony merchants. This downgrade is likely to take place in the 3rd or 4th quarter of 2013.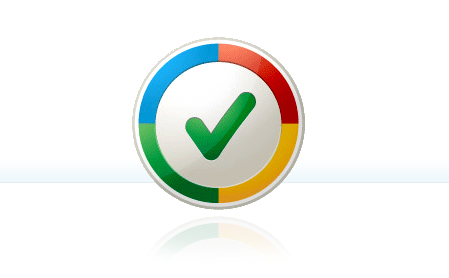 Matt's announcement at SXSW:
"We have a potential launch later this year, maybe a little bit sooner, looking at the quality of merchants and whether we can do a better job on that, because we don't want low quality experience merchants to be ranking in the search results."
The Google Penguin was announced in 2012 by Matt in a similar fashion. The over optimization penalty announced at SXSW saw many e-merchants loss businesses. Many have wondered exactly how Google uses merchant quality signals. Below are some assumptions on how that works out:
Google shopping uses merchants' data on Google to place a relevant score.

Google Trusted Stores Program helps in the ranking by analyzing the number of orders shipped every month.

Google Shopping considers the level of customer experience so that you find stores that are known by a big customer base at the top of the rankings.

Google shopping give high ranks to merchants that have physical stores nearby as this is used to determine the online rankings.

Merchants selling known brands are generally given higher ranks.
For more on the announcement on the new algorithm and Google shopping rankings visit:
Recent Algorithm Changes from Google:
Every year, Google normally changes its search algorithm more than 500 times. These changes are meant to make their products and services span-free while adding to searchers' value. Although most of these changes are minor, every once in a while Google makes a major algorithm change that signficantly affect search results. Panda and Penguin are the latest major updates of Google algorithms.
Understanding these changes will help you understand the observed changes in rankings as well as the changes in organic website traffic.
For more on the algorithm changes that have significantly impacted search results over time, check out: Google Algorithm Change History

Is Google's Antispam troops focusing on reviews?
Other than Google Product search, recently Google updated guidelines for Google Map reviews. Google has updated Google Maps review spam algorithms in order to block fake reviews. Google Maps offers guidelines to reviewer, business owners and SEO. Searchers are also involved in that they can flag reviews that violate the policy guidelines provided by Google.
Visit the link below to get a read of these guidelines:
Decreasing trust on E-commerce websites for fake reviews:
Big companies, and small businesses alike, are looking to dominate the internet by intensifying their internet marketing efforts. By increasing the internet presence such companies consequently increase their customer base. Search Engine Optimization (SEO) is seen as the key to successful Internet marketing. In doing so many businesses, including big brands, have embarked on putting fake reviews into the internet. These phony reviews manipulate customer decision to buy a product or a service.
These types of reviews have increased on the internet and it comes as no surprise that the trust on E-commerce websites has significantly decreased. Google's effort to reduce the impact of fake reviews is thus not unfounded and is welcomed by online shoppers.
Check out this Tweet for more on fake reviews.
We do not know when exactly the "Google Merchant Quality algorithm" update going to be released officially. Before that, improve your merchant score and rank, strengthen your reviews, beat this update and hold your top position in Google.