Why Android Application Development Is The Talk Of The Town? Top 3 Reasons
DCI
Android and its magnificent applications are stealing the show in the recent times. It did not grab much attention in the commencement period in 2007, but started to attract more users since its acquisition by Google. Now to everyone's surprise, Android is the steadfast competitor of Apple Inc., and the other dominant players in the Smartphone market. What could be the demanding reasons behind this instantaneous growth of this majestic platform owned by the so called 'Search Engine Guru-Google'? As we all know, Android is an open platform that is based on Linux. It can also be entitled as an all-rounder with its open source software especially designed for mobile devices.  It assists in enriching mobile gadgets with its comprehensive software mass embracing the operating system, middle-ware and exceptional mobile applications. It is the right time to get educated on the top 3 reasons for Android application development being the most prestigious talk of the town.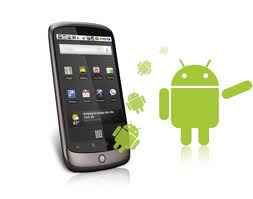 1. Warm welcome to the newcomers with its trouble-free environment:
Android is the perfect platform for those who step into the world of mobile app development. The Android applications are written in Java aided with an affluent faction of libraries. Any person with Java knowledge can go ahead in developing their own brand new Android application. But for these simple and straightforward services of Android application development, the task of entering into the cosmos of mobile application would have been tedious. There are not many complications in entering the Android platform as it has very little obstacles to step in. You can even develop Android applications at zero cost as there are not much costly development tools or license fees to hinder your creative presence. All these factors are more than enough for the beginners to make their presence incredible in the Android space.
2. Incomparable open platform at no cost:
Android is a matchless open source software that helps you interact credibly with the existing community and widen your knowledge about the imminent progress of Google Android application development. It can be recognized as a complimentary stand that offers best user experience at free of charge without any license or royalty fees. Android with its action-packed SDK attracts the attention of infinite users, wireless operators, handset manufacturers and few other dealers, contributing to the enormous development of phones based on Android and open the door for Android developers who knock for enhanced opportunities and augmented benefits.
3. Painless assimilation and all set demand:
Here in Android application development zone, you don't need to worry about intricate integration and acute customization of your Smartphone application or web application. The entire Android platform is readily available to guide you always with its customization liberty, as it allows only faithful dealings between the applications. This supports in cross promoting and easy integration of your apps from one platform to the other. The demand for Android based applications is all set everywhere and you can gladly sell your Android app with good grace anywhere and at anytime. You are free to use any third party application store, structure your own distribution system, position it on your own website or develop new-fangled application stores.
With Android at your side you can gradually develop your dream applications, effortlessly integrate them between other platforms and enthusiastically reach the target group. What more would anyone else urge to demand? Thanks to this magnanimous application development freedom granted by Android and no wonder that Android application development is the most celebrated talk of the town!
Explore the joy of owning a breathtaking Android app with our artistic Android application development services.