Why Offline App Development Is an Overlooked, Game-Changing Gem?
Venkatesh C.R
Offline app development has evolved enough to contain many facets crucial for making the most of its apps in a given industry. One tell-tale sign of this is the growing number of organizations working with their favorite Mobile App Development Agency to bring their offline-ready app ideas to life.
If you've been planning to build an offline app, consider this the best introduction and starting point in your journey. Besides familiarizing yourself with what they are, you'll also know the fundamental approaches involved, suitability in myriad industries, factors to consider when developing, and all their proven perks.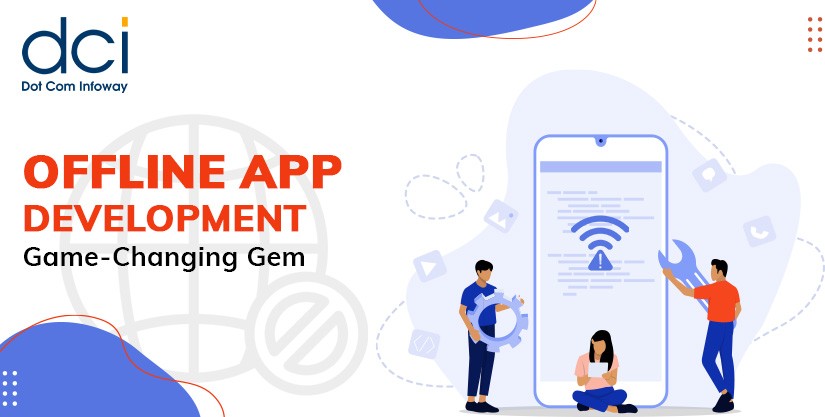 Basic Concept of Offline Apps
Basically, any app that can still manage to deliver all its necessary features even without the help of an Internet connection falls under this category. They also largely overlap with custom mobile app development.  
The challenge of offline app development mainly lies in still being able to utilize and synchronize with the data being fed from the server and moving a portion of the content to the app (so as to remove the need to connect to the server frequently).
In addition, many countries have the worst speed internet connections. For their places, offline apps are the beneficial thing more than online apps.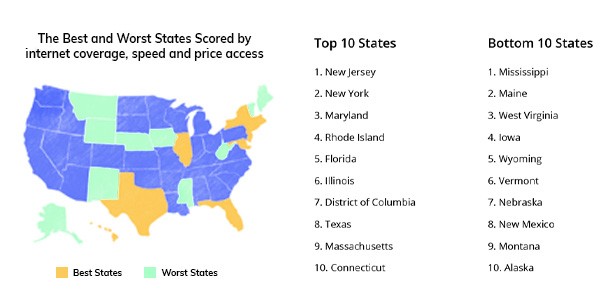 Here are a couple of stats underlining the importance of offline apps:
Only 66% of the world's population has Internet access. 

Slow internet connection is another significant reason why offline-ready apps should be prioritized. 

You don't need to look further than widely popular apps like Google Maps and Spotify, all of which are offline-ready and have 1 billion users and 400 million users, respectively.  
The Various Ways Offline App Development Is Tackled
As said above, the main concern of offline app development is how data will be accessed, stored, and synced locally. Developers normally take three different routes in the offline app development process, such as the following:
The Data Is Stored Entirely Offline
If you're aware of how caching works, then this approach mirrors that. It employs either a browser or a local server where the data is stored and made accessible by the device, allowing faster local data management. 
Example: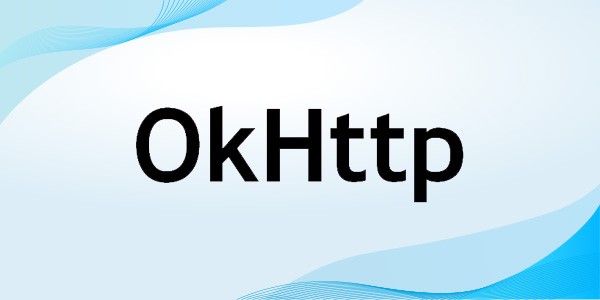 The Data Can Be Manually Replicated
Users may view and modify data offline. Once you're connected to the database via the app, you can then proceed to manually upload the changes you've made. One downside of this is the risk of data conflicts. 
Example: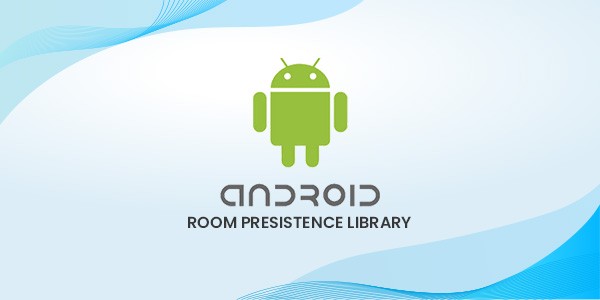 The Data Is Synced in Real-Time
This imparts the advantage of being able to upload data automatically while also making sure that real-time data is being synced. This system paves the way to better self-correction, which in turn, often leads to improvements in app performance. 
Example: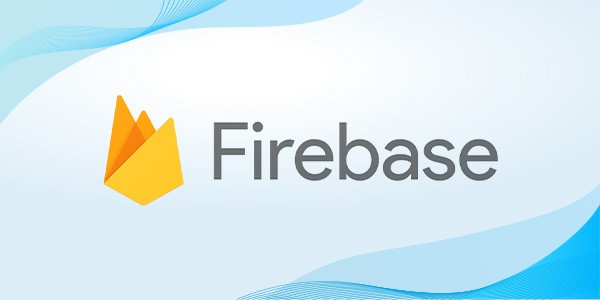 Top Usage Scenarios for Different Industries
Android app development has always been shaped by the facets and challenges of every industry. Here's how offline native applications bring value to each one. 
On-Demand Delivery
Most delivery services are prone to losing internet connection or spotty while on the road. How will they be able to inform the client that they'll be late? 
One approach is by allowing them to send an update on the ETA. These updates will automatically be sent as the connection re-establishes itself anywhere along the way.  
Online Cash Transfers
This allows users to set up, or in a way schedule, a transaction that will be completed once the app gains access to a connection.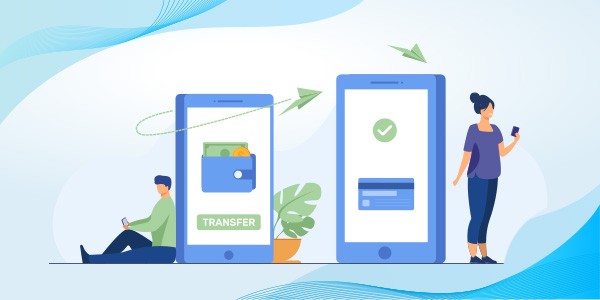 E-commerce
Some shopping brands and companies develop Offline Mobile Apps that move the majority of their content (and functionalities) into the app, without needing to connect to the server to perform them. 
Usually, offline app development company will design the app in such a way connection is only required once payment or delivery scheduling needs to be done. 
News Portals
We tend to read the news while on the go, so there will always be times when we'll be disconnected – sometimes, to the point that the event we're covering has already developed further. 
This won't be an issue with news apps with offline support. 
Entertainment
Entertainment in various forms is already being served by top dogs like Netflix, Facebook, and YouTube. People can't get enough of them, so much so that they'll more than love being able to access their favorites without wifi or mobile data. 
IT
The IT industry has been spearheading and promoting mobility in recent years. You can only imagine the amount of aid that offline mobile application development can provide in helping them achieve that. 
---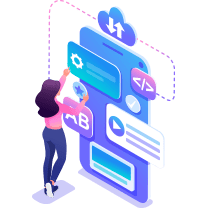 Get Started To Build Offline Apps
We at Dot Com Infoway have the ability to make your dream a reality. Let's work together to develop something revolutionary! With cutting-edge technology, we have assisted 500+ businesses in transforming their operations.
---
Tourism & Travel
Apps like Airbnb have gone toe to toe and even toppled their competition because of their unprecedented convenience. This convenience is further enriched by offline support for features like booking rooms, flights, etc. 
Real Estate
Brokers can't stretch their reach enough. Real estate offline native apps serve as a boon for both their clients and themselves, particularly when closing and looking for deals.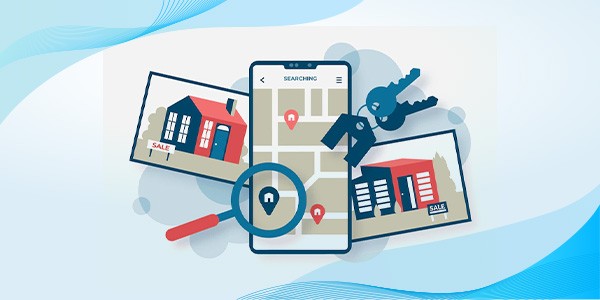 Education
Mobile app market research clearly shows higher demand for e-learning solutions. Offline-first education apps like Duolingo are nothing short of crucial in overcoming connectivity issues that handicap most apps. 
Hospitality
Many saw the sheer convenience that meals delivery apps can bring during the pandemic. Once offline support enters the equation, that convenience will only be doubled. 
What to Prioritize When Developing Offline Apps
Data Should Synchronize Properly
And by "properly", we almost always mean it should be timely. Users should be able to work offline, but the app should promptly sync data once the connection has been restored. 
Content Integration
You don't necessarily have to transfer the entire content into the app. Rather, offline mode for your app should at least allow it to deliver its main features without consistently accessing the server. 
Sending Smart Notifications
The user should always be informed without delay that they have entered the offline mode. 
How Offline Apps Give You an Edge
Allows You To Stand Out Against the Competition
If you've read a guide on mobile app development before, then you're well aware of the importance of gaining the upper hand in your niche. With offline capability, your app is already a step ahead of those that lack them. 
Addresses the Annoyance Users Feel When Losing Connection
How many times have we felt frustration when we discover that we can't use a feature or we didn't even actually progress just because the app lost connection?
Encourages User Loyalty
The end goal of mobile app testing is arguably attaining loyal users. Without a doubt, users are more likely to come back to your app if they can readily enjoy the advantages of having offline support. 
Lessons Your Expenses While Abroad
Let's all admit that roaming expenses can be quite the burden on your wallet every time you're out and about abroad and using your apps. 
Speeds Up Loading Time
App developers have always touted the Importance of UI/UX design and loading time for user retention. The quick-loading quality we all yearn for is almost always tied to offline-first apps.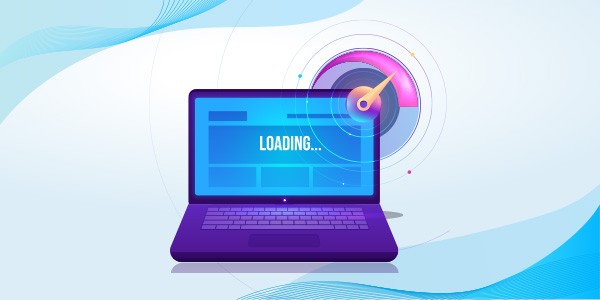 Saves Battery Levels
Having far fewer processes in-app inevitably lightens the burden on your smartphone's battery. This is a perk for almost any travel buff out there, especially the ones who know how short-lived their device's battery lives are while on the go. 
Conclusion
Whether you intend to hire dedicated developers or avail of more standard app development services, it's vital that you work with companies who know their way around, so to speak. Offline app development is one of the more difficult disciplines of mobile app development, after all. 
At Dot Com Infoway, we're more than prepared to tackle the complexities involved, having worked with hundreds of business owners and organizations that understand the importance of offline capability in apps in recent years.