Windows Phone Marketplace Reportedly Hits 50,000 Apps
DCI
According to a recent report, Windows Phone Marketplace has crossed 50,000 apps.
All About Windows Phone reports that Windows Phone Marketplace has reached the 50,000 mark under 14 months of its launch. For the last four weeks, it has been adding 265 new apps every day. The likely causes of this acceleration are the expanded availability of the Windows Phone Marketplace and the Launch of Nokia's first Windows Phone device.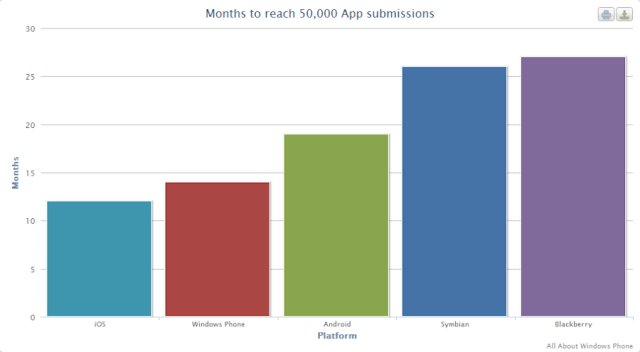 "The 50,000 mark, which has been reached sooner than we estimated, is a key milestone, but more important is the accelerating growth of the Marketplace. It took just over a year to get to 40,000 apps, but just 40 days to add the next 10,000 apps. That bodes well for Windows Phone in 2012," said Rafe Blandford of All About Windows Phone.
However, out of those 50,000 apps, almost 6,000 apps are no longer available, while some apps are available in only select marketplaces.
Dot Com Infoway is a Windows application development company with many popular apps to its credit. To know more about our services, visit our Windows app development page and Mobile app development page.