Zikula – Its easy all the way!
DCI
Zikula is an Open Source, PHP-based Application Framework. It allows developers to create feature-rich, interactive websites which can be maintained through a comprehensive and easy-to-use administrator panel that requires little to no HTML knowledge. The administrator interface is browser based and is therefore easily accessible and simple to use.
Zikula and PostNuke: Originally,  Zikula was known by the name – PostNuke. Version 8 of PostNuke was released as Zikula Version 1 in July 2008.  The latest stable release in Zikula is Zikula V 1.2.3 – this was released on April 20, 2010.
Zikula – Features: Zikula can be used to develop just about any kind of website, right from a standalone weblog to a  multi-featured website like an e-commerce site.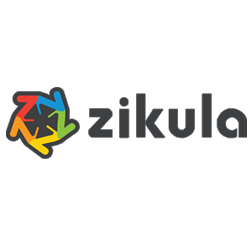 A salient feature of the Zikula framework is its clear-cut distinction between content and design, which cuts down the development time for a website, thereby making it a cost-effective solution that delivers a quality product (website) for a low price.
The design (look/feel) of the website can be controlled through Zikula's simple and elegant theme system, which allows the site-administrator to control and maintain the design by modifying only the relevant HTML code. The PHP code need not be touched/modified at all!
Additional functionalities and features can be easily added to any Zikula-based website. These features are readily available as extensions and plugins which can be downloaded and integrated into the website seamlessly. The plug-and-play nature of these extensions allows administrators to easily enable / disable the features in the website and thus give them control over how they wish their website to work.
Highlights of Zikula:
Ease of Installation & Set up
Comprehensive administrator panel
Quick and easy development of websites
Good Security & Performance
Flexibility and Scalability of use
Easy to use Template Management System
Availability of Open Source Modules & Plugins in Zikula Community
A helpful User Community