Latest from the App Store: September 28, 2012
DCI
Are you looking for apps that you could download? We would like to help you in picking up the latest and the most interesting apps every day. Have a look at the ones listed below. We have hand-picked the best free and paid apps in the entertainment and games category today from the app store. Download them now!
Apps listed:
LuckyFlower – find a solution!, ZooGuide Szeged, ANZ Wheels, Air DTV for DVB-T, Sweet Baby Animals Wallpapers, SPS Go, Face Creator, Happy Holidays – Halloween Edition, Crazy Pixel, Montezuma Puzzle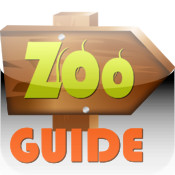 ZooGuide Szeged – Price : Free
Publisher: Infotec
Tap the zoo!
During your stay in Szeged, besides walking in the centre and marvelling at the Votive Church you should not miss visiting the Szeged Zoo. We have worked out an application to guide you around the park. Let's stroll together in the virtual world of the Szeged Zoo.
Get to know the world of animals day by day!