We Manage Your Server so That You Can Manage Your Business.
Dot Com Infoway provides across-the-board dedicated cloud server management services so that you can fully focus on your core business while all your digital assets are available to your customers and employees with 100% server uptime.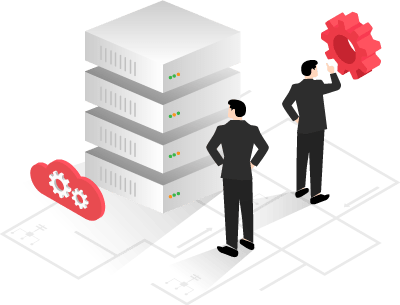 You Can Count on Us When It Matters the Most, and Otherwise Also
When you are running an online business it isn't just the content and the software that keeps your business going – there is an entire ecosystem of hardware and server tools that make sure that people can access your content and software without any glitches.
An Average Server May Face the Following Problems on Day-to-Day Basis: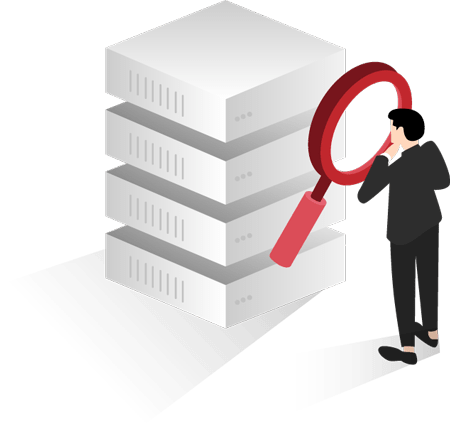 Our Dedicated Server Management Services Can Eliminate These Problems in a Single Swoop.
Tailored support for managed server architectures from world leading vendors like Microsoft, Citrix, HP, Amazon, Rackspace, EMC and VMware

Hardware, network and operating system-level configuration and troubleshooting

Dedicated switch and storage configurations

Advanced threat detection and pre-emptive measures

Regular backup

Dynamic resource scaling

Third-party software installation
More than that, you shouldn't have to spend your precious time figuring things out and solving problems that can be easily either avoided or solved by a team of experts whose sole job is to make things easier for you.
Why Choose Dot Com Infoway?
Problems can never be ruled out. What we can do is, either take care of them in advance, or solve them as fast as possible, and this is where Dot Com Infoway makes its mark.
You will be pleasantly surprised to know that by the time you become aware of a problem, you will find us working on it already.
In Fact, most of the time you won't even realize that there was a problem because before it begins to affect your operations, it will be taken care of. With 20+ years of experience, we are the top server management company offering services such as cloud server management services, server resource management, rackspace managed services, aws server management, server lifecycle management and, etc to take care of all your server problems.
The biggest benefits of working with Dot Com Infoway are…
Fixed, nominal cost
24 x 7 support
Guaranteed uptime
Proper system tools to monitor quality, security and safety
Service provided by qualified and experienced certified professionals
Regular backups
Regular security updates
Regular, automatic updates
Industry-standard support-ticket-based response system
Our Loyal Clients Appreciate Us For
Our Engineers are Certified Professionals.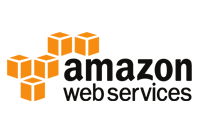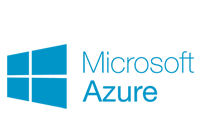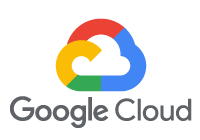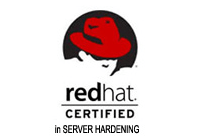 World-Class Support at Highly Affordable Prices
We take care of your mission-critical assets with great zeal
Our cloud server storage management team is fanatical about providing you background support without getting in your way. We make sure that everything happens in the background while you run your business operations using your favorite server or web hosting environment.
From basic, horizontally scalable server and hosting solutions to vertically specialized and highly tailored server architectures, we can quickly customize our offering according to your need.
We bring you a collective experience of 10+ years. Our team members consist of server administrators, networking engineers and software and hardware specialists who have provided server and backend support in most challenging environments to SMEs and global businesses.
Working with us is like shifting to a fully furnished office where everything is already set up and taken care of. All you have to do is, start providing your products and services to your customers and clients.
---
What Our Client's Say
Obviously DCI know what they are doing. I am happy with their progress. Great work!
Great working with this company! Would definitely look forward to work with them in the future.
Need more information?
Do give us a call or submit our contact form. Our representative will contact you shortly, with all the details you need.
FAQ on Managed Services
Are your server management needs bogging you down and creating hindrance for your business growth?
You just want to focus on your business while everything else is taken care of in the background. You need a cloud server management services that is experienced, scalable and resourceful.
Server management can be a gargantuan challenge. When you need a dedicated server to allow your customers and clients to access your mobile apps and web services, taking care of zillions of aspects of your server requires a dedicated department.
This results in escalated costs, resource crunch and nightmarish experience for your employees and customers.
A well-established server management service like Dot Com Infoway is well-entrenched in the hosting and cloud business, having already dealt with a myriad array of problems faced by businesses like yours.
Got a problem? 99% of the time we have already faced similar problem with another client, and resolved it.
Our experience, our ability and the technologies that we use, will make sure that your website, mobile app or any other cloud-based service works with 99.99% uptime.
No need to worry about upgrades. No need to worry about the safety and security of your data. No need to get concerned about hacking and virus attacks.
Get A Quick Consultation from our Experts Today!
Latest Updates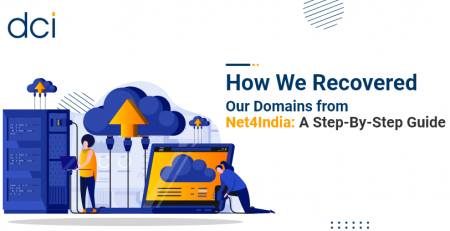 @crvgalatta About the Author Venkatesh C.R. Venkatesh is a serial entrepreneur... read more
eBook and Guide
Content marketing is not what it was yesterday. Today's trend demands fatter content in the form of ebooks, infographics,... read more
Developers are aware that the app market is saturated with millions of apps, and standing out from the lot... read more