How We Recovered Our Domains from Net4India: A Step-By-Step Guide
Venkatesh C.R
If you're not already aware of it, Net4India, which is the largest ICANN-accredited registrar in India, entered bankruptcy proceedings as late as September last year (2020). The move, which obviously spelled a permanent shut down, ruffled plenty of customers' feathers. After all, it suddenly announced that it will no longer be supporting the renewal of domains with the ".IN" country code.
The good thing is that NIXI stepped in and allowed the transfer of domains with the said domain suffix to other operating domain registrars. This domain recovery guide post outlines our exact experience in recovering 4 of our Net4India domains and how we transferred them in less than 24 hours.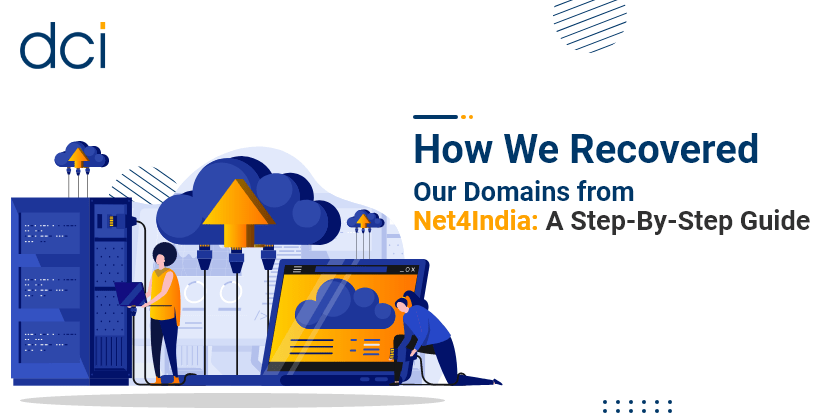 Outlining Our Experience and the Steps We Took
Well, to start off, we actually renewed the 4 Net4India-registered domains before their indicated expiry date. Once we were sure we did this correctly, we discovered soon enough that only one got renewed successfully, while the other three remained tagged with the "Renewal Under Process" label. This already raised red flags since we never encountered this "issue", if it could already be considered as such back then, every time we make domain renewals in the platform.
This remained the case even when the expiry data rolled in. The DNS records of the three domains still show that they have not resolved. Almost inevitably, it didn't take long for our emails and demo sites to stop working altogether. We tried contacting Net4 support through phone and email but didn't receive a single reply from them. One of our team members even made an effort to head to Net4's Chennai branch to no avail since that brand has apparently shut off already.
Naturally, we wasted no time in asking for help to recover the domains from various domain sellers and on social media. The good thing is that it didn't take that long for us to discover a workaround to this. And, it is as follows in this domain recovery guide:
1. We discovered the documents that we need to submit to [email protected]. As a company, we were required to submit the following documents:
Request letter on letterhead signed by an authorized signatory for transferring the domain from one registrar to another registrar.
ID proof of authorized signatory.
Company's proof of legal entity.
Contact no. & contact e-mail address in the e-mail text body.
2. We had direct contact with an employee from Net4 named Mr. Pankaj Shukla whom we contacted through WhatsApp every hour. It didn't take long for us to recover all of our domains and begin the transfer process.
How We Completed the Transfer
We went to the new domain registrar of our choice and selected "Transfer Domain to New Registrar".
We entered the domain name, added it to the card, and proceeded to pay the cost of the domain.
We got an email authorizing the transfer shortly afterward.
We then logged in to Net4's control panel and requested an authorization code to move our domain to our chosen new registrar. We readily acquired our request. However, if you can't find the code request in the control panel, you need to contact Net4 via phone to give you the code to unlock your domain.
We logged in to the control panel of the new registrar after we acquired all the needed codes, our transaction ID, and security code from the new registrar or authentication code from the old one.
We then entered all three codes, which authorized the transfer. The domain transfer was supposed to take place in 5 working days but the entire process took less than a day since our domains were up and running after 15 hours as we mentioned before.
The Lessons We Learned From This Experience
This experience, while being unfortunate, gave us a lot of insights into domain registration as a whole. These are but some that we're more than willing to share in the hopes that you'll avoid making the same mistakes.
Focus on regular updates about your service provider
Be mindful of what's going on in the company. You don't have to dive deep to come across any notable goings-on in the organization since, chances are, they're already being covered by the media and being shared by other users on social media and other pertinent platforms.
Research the registrar that you choose
Look into their history and, if you have the time, observe the overall state of their finances via news coverages and other media outlets. There are a handful of reputable and solid global registrars out there that tick the checkboxes in this regard, not least of which are Godaddy and BlueHost.
Cross-check before renewing/transferring a domain from one service provider to another
Is your prospective choice better than the former service you're using? Find out the advantages that you might be gaining (or losing) once you transfer to a different service provider. Check their transfer policy as well, so you'll avoid any possible infraction that would only cause more delay.
---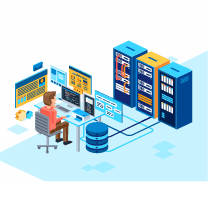 Finding Difficulties in Managing Your Own Server?
Our dedicated cloud server management services allow you to meet diverse needs and ROI. We take care of your mission-critical assets with great zeal.
---
Regarding the Recovery of Other Domain Extensions
We would like to make it clear that NIXI supports the recovery of only two types of domain names: ".IN" and ".CO.IN". If you're using other domain extensions, know that ICANN requires that all transfers be made using PublicDomainRegistry. ICANN's process does not support ccTLDs. The TLDs supported include:
.COM
.NET
.ORG
.PRO
.BIZ
.ASIA
.INFO
.FILM
.SHOP
.STORE
.TEL
.TICKETS
.NAME
.MOBI
.SHIKSHA
As of this writing, all the domains were transferred to PublicDomainRegistry. The platform took the liberty to create separate accounts for all the domains. Each domain owner is also given further details of the transfer after their accounts were created and given to them via their registered email.
Every user will be given instructions about how to access their respective domain name registrations. Take note that this entire mass transfer from Net 4 India to PDR is entirely free of cost. The transfer also doesn't require you to acquire AuthInfo codes.
Should you require additional help, know that all domain owners are encouraged to contact Bigrock or PublicDomainRegistry. You can get more in-depth explanations from the main websites of these two platforms, and they have personnel on standby to answer all your queries related to domain transfers.
Conclusion
While this problem is admittedly a remarkable scenario, considering the fact that this involves a company shutting down, it certainly doesn't hurt to take the time to know what steps you need to take to avoid pitfalls that could affect your business process in the long run. The 15 hours we lost may seem inconsequential, but it's not exactly a harmless issue.
We still, more or less, incurred losses as a direct result of it. What's good is that our experience proves that timely action pays off. And you only need to take the time to know what steps you need to take to do so. We hope that this domain recovery guide will serve you well if you find yourself facing the same dilemma.