Apple Watch App Marketing

Building Buzz Around Your App
We build on the excitement surrounding the Apple Watch, and create awareness about the wearable app with promotion on multiple channels. Tools to build rapid presence and awareness for your app may include exciting promotional contests and social media offers that engage your potential customers, along with event-driven and organized giveaways. Our content marketing strategies will also lend power and thought leadership to your campaign in this rapidly growing and emerging marketplace.

Set Up The App Launch
Beginning in the pre-launch phase, we set up the entire campaign to enhance your visibility and discovery. This includes strategic consultation, along with preparation of deliverables including a detailed press kit and video, ad copy, and an end-to-end campaign to ensure breakthrough success at launch time. All along the way, success is measured with detailed analytics to track your launch success. At launch time, we continue support with press and blogger outreach, paying attention to message within all aspects of the launch to make sure it is nothing but perfect.

App Store Optimization (ASO)
App developers can enhance their visibility, ranking and downloads through the ASO metadata, greatly improving the app's chances of being discovered through the app store search. Our service helps developers optimize current keywords, title, icon, description and screenshots. Our developers know the ASO landscape and know how to improve views and downloads with optimized descriptions, keywords, icons and screen shots.

App Audit
We carry out a thorough, 360° evaluation of the app to analyze its feasibility with the Apple Watch screen, and provide suggestions on the UI, UX, and overall usability. Our extensive experience in interface design allows us to optimize your app to fit elegantly into the small screen of the Apple Watch device.
With a focus on highlighting your app's key differentiators within the wearable tech marketplace, our team analyzes your biggest competitors, helping you understand the features that are most desirable and how to position it so that it is competitive in the marketplace. We measure the app for usability, unique features and other criteria to provide specific feedback and ideas to plan for advancing the app's adoption to the next level.

Boosting Revenue With Marketing And Upselling Strategies
We make a commitment that ensures the optimal returns on investment for your Apple Watch app launch, and understand the strategies unique to wearables. Our marketing strategies include promotional contests, social-media offers, event-driven and other organized giveaway techniques – all designed to boost app downloads and revenue, along with brand and product recognition.
---
Start Your Campaign in 24 Hours
---
Featured Projects
---
What Our Client's Say
Thank you very much for all your work. We hope we can promote our future apps with you again.
DCI did a great job in promoting my game – I wish DCI's continuous growth.
FAMP and I received a mention on the local TV news station, First Coast News, last night! To say the least, I was surprised and pleased. I'm impressed and hope the continuing marketing efforts translate to greater acceptance of the app. Keep up the good work!!
---
Check Out the Related Services
Latest Updates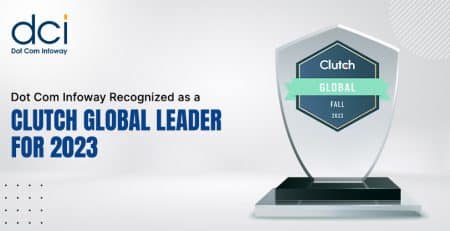 Dot Com Infoway (DCI), a globally recognized app development... read more
eBook and Guide
Content marketing is not what it was yesterday. Today's trend demands fatter content in the form of ebooks, infographics,... read more
Developers are aware that the app market is saturated with millions of apps, and standing out from the lot... read more