OTT App Development: "Key Strategies and Development Insights"
Venkatesh C.R
Over-the-top (OTT) video streaming applications are revolutionizing how users consume media content. The global OTT market is expected to reach $332.52 billion by 2028. With such immense potential, getting into OTT app development can be a lucrative business move.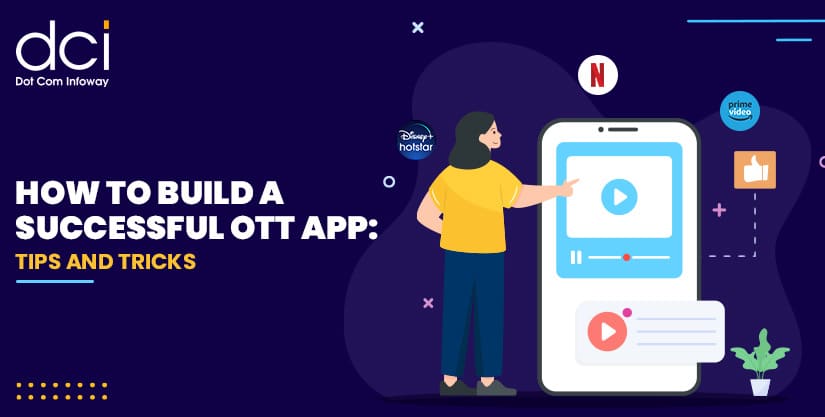 What An OTT App Delivers?
An OTT app  is a live streaming platform that allows users to stream audio, video, and other media content directly over the internet, bypassing the need for a cable or satellite subscription. This includes global giants like Netflix and Amazon Prime, as well as niche apps like Crunchyroll. These apps are delivering endless entertainment to users worldwide.
The COVID-19 pandemic has further fueled the demand for OTT apps, with more people staying indoors and consuming content online. This presents a timely opportunity for companies to capitalize on the OTT app development market.
The COVID-19 pandemic has further fueled the demand for OTT apps, with more people staying indoors and consuming content online. This presents a timely opportunity for companies to capitalize on the OTT app development market.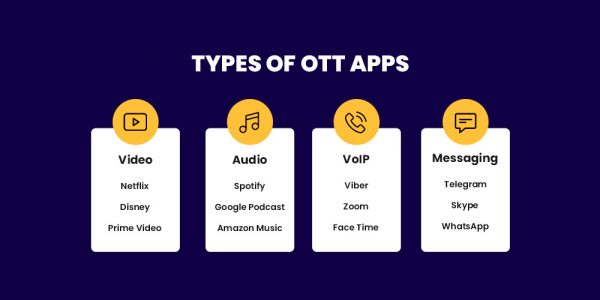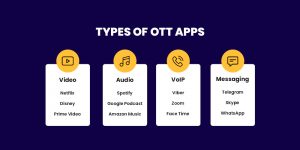 Essential Features for Successful OTT Software and App Development
To build a successful OTT app, incorporating the right features is crucial:
Video Streaming
When developing an OTT app, ensuring smooth video playback with minimal buffering is paramount. This feature should also offer adaptive streaming options, allowing users to choose video quality based on their network speed, enhancing the viewing experience.
Content Library
An extensive and diverse content library is essential for keeping users engaged. It should encompass a wide range of media content, including movies, TV shows, documentaries, and more, spanning various genres, languages, and regions to cater to a broad and diverse audience.
Personalization
Personalization features like content recommendations, watch history, customizable playlists, and parental controls are critical for delivering a tailored and user-centric experience. These features allow users to discover content that aligns with their preferences while ensuring a safe and customized viewing environment.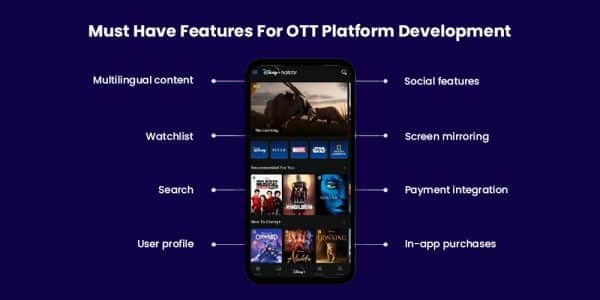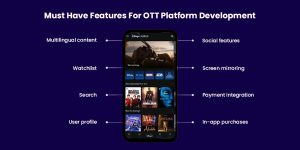 Offline Viewing
Allowing users to download content for offline viewing is a valuable feature, especially for users with limited or unreliable internet access. It ensures that users can enjoy their favorite content anytime and anywhere, even without an internet connection.
Multi-Device Access
To maximize reach and accessibility, an OTT app should be available across various devices, such as mobile phones, tablets, laptops, and smart TVs. This cross-device compatibility ensures that users can access your content on their preferred device, enhancing convenience and user satisfaction.
Payments
Implementing various payment options, including subscription packs, in-app purchases, and the use of promo codes, is essential for monetizing your OTT application. This is part of the broader strategy of OTT app monetization.
Analytics
Incorporating analytics tools provides valuable insights into user behavior. These insights can be leveraged to identify popular content, optimize app performance, and refine your content strategy. Analytics help you make data-driven decisions to enhance the overall user experience and content offering.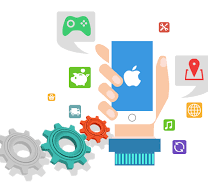 Streamline Your Content with Our OTT Innovation and Expertise
Streamline and optimize your content delivery with our app development company's innovative OTT app solutions. Let's talk!
Understanding The OTT App Development Process
Building a robust OTT platform from scratch requires expertise. Look no further than this roadmap to gain a good understanding of what steps you're likely need to take. 
Conduct market research to identify target audience, content niches, and unique selling points (USPs).

Plan platform architecture, technology stack, features, etc. based on requirements. This is part of the broader category of OTT app architecture.

Onboard a skilled OTT development team to code, integrate features, optimize performance, etc. This is where an

OTT platform development company

can assist.

Test rigorously across devices to ensure seamless streaming, user interface/user experience (UI/UX), security, etc.

Launch a minimum viable product (MVP), garner user feedback, and refine the product. Expand the platform gradually.

Leverage marketing campaigns, promotions, etc. to acquire and retain users.

With meticulous planning and execution, companies can build successful OTT platforms that users love. Partnering with experienced OTT app developers can accelerate the process.
If you want a deeper dive into the phases involved, we highly recommend you read our comprehensive guide to mobile app development.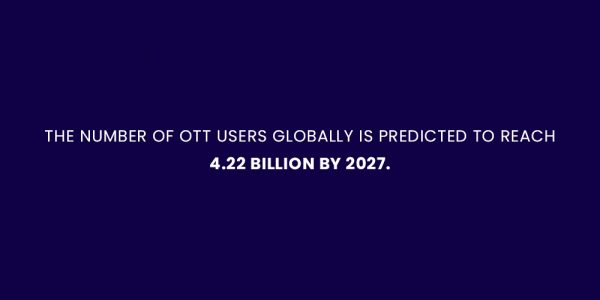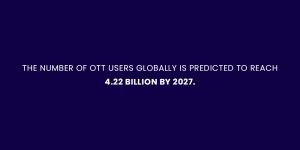 Figures to Expect With Regard to OTT Application Development Cost
The cost of developing an OTT app depends on several factors, including the complexity of the app, the geographical location of your partnered mobile app development company, the features included, and the technology stack used.
On average, the cost of developing an OTT app like Netflix or Hulu can range from $150,000 to $300,000. If you choose to develop your OTT platform in India, it could cost between $25,000 and $60,000, while in the US, the cost could be around $35,000-$80,000.
To make an OTT platform like Hot Star you'll likely be set back by as much as $35,000 – $50,000. If your platform consists of hybrid features (YouTube + OTT), the costing would be approximately $50,000-$70,000. A full-fledged OTT platform development may also take 9-15 months to complete.
On the other hand, some sources suggest that the cost of an OTT mobile app development company can be somewhere between $25,000 to $50,000.
What are the Advantages of the OTT Applications?
OTT applications offer numerous advantages, both for businesses and end-users. For businesses, OTT apps provide a direct channel to reach your audience, bypassing traditional distribution channels like cable or satellite TV. This has the potential to significantly increase your reach and revenue.
For end-users, OTT apps offer on-demand, personalized content based on individual preference. Users can watch their favorite shows, movies, or other content anytime, anywhere, and on any device. This level of convenience and accessibility is a major draw for users.
Moreover, OTT apps can potentially offer a wider variety of content than traditional TV, including niche content that may not be viable for broadcast on mainstream channels. This can help cater to a diverse range of interests and preferences, thereby attracting a wider user base.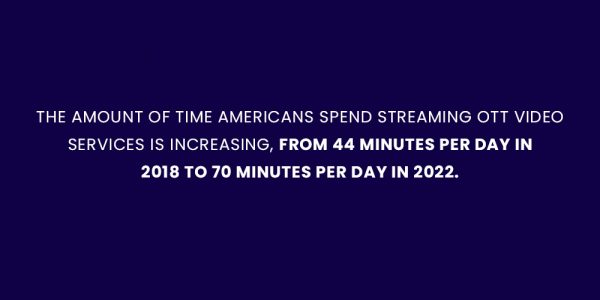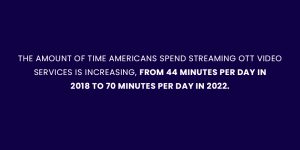 Ready to Launch Your OTT Success Story?
Investing in OTT app development and complementing it with top-tier mobile app development services is a savvy business strategy in light of the ever-expanding demand for streaming content. 
By prioritizing user experience, content richness, and strategic monetization, businesses can craft compelling OTT apps that not only thrive but also excel in the fiercely competitive market.
Don't settle for less when choosing mobile app development services. Work with a company with an extensive portfolio and proven track record in the industry. Visit DCI to discuss and get all the assistance you need!