Are Your Marketing Goals Far Beyond the Black Stump?
With revenue from mobile apps, it was estimated that by the end of 2020 the figure was $111 billion, and it is pertinent to have an efficient app marketing strategy. Our Mobile app marketing services involves well-planned app marketing strategies that can help you:
01

Create a buzz around your app

02

Plan pre-launch and post-launch activities for maximum engagement

03

Create a comprehensive marketing plan tailored to your business

04

Run viral promotional campaigns

05

Engage users and monitise better
MOBILE APP MARKETING
An average Australian uses 36 apps per month. However, with millions of apps crowding the app stores, can you ensure that your app will make a mark?
The app world is highly competitive and even the best apps need a stellar marketing strategy to reach out to their target audience.
At Dot Com Infoway (DCI), we have a team of mobile app marketing experts in Sydney with an in-depth understanding of mobile and digital media supplemented by creative thinking and immense technical knowledge. As a leading Android and iOS mobile app marketing agency in Sydney, we offer our clients a range of professional mobile app marketing services across digital platforms and verticals
Mobile App Marketing Services We Offer
Need more installs for your App? Get to know more about what our app marketing specialists in Sydney, Australia provide to creating app marketing success for Mobile App Startups, Enterprise Businesses and Brands.
Consultation
Know the viability of your mobile app even before you design it with our ace consultation services.
User Engagement
Acquiring users is not enough for a healthy app. We help you keep your audience engaged through creative push notifications, in-app purchases, persona-based segmentation and remarketing services that ensure your users stick to your app, and also put in a good word to friends and family!
Social Media
We curate a well-planned social media strategy for your app to make it visible and revered on top social media channels such as Facebook, Twitter, LinkedIn, Instagram and many more.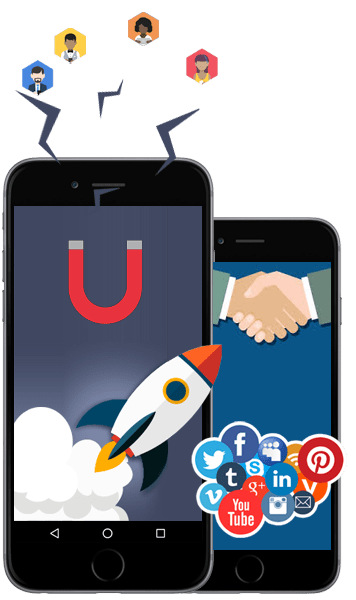 Pre-launch App Marketing
We run pre-registration campaigns to create a buzz around your app even before it is launched to ensure an encouraging response.
User Acquisition
Our paid and organic marketing services are aimed at acquiring maximum users for your app in a short time. We use viral marketing, influencer marketing, paid ads and traditional marketing channels to take your app to the right audience in the shortest possible time.
Public Relations
Our PR distribution service targets reputed online publications to increase your brand visibility through well-written articles and blog posts about your upcoming app.
Our Process for Marketing Your Mobile App

App Audit

With our top mobile app marketing services, we first understand your app's key dynamics including opportunity areas and strong points. We ascertain which services will help your app meet its objectives by understanding your app's unique value in global markets, analyzing the competitive landscape, and determining your marketing goals

Launch Strategy Consultation
Next, we do an in-depth review of your app to form actionable app marketing strategies for the initial launch phase. This includes well-planned teaser campaigns aimed at your targeted audience to generate interest in your app even before it is launched.

Official Launch
We develop a robust marketing strategy for your app aligned with your business goals including viral promotional campaigns and App Store Optimisation to make your app searchable and easy to download.

Post-launch Marketing Strategies
Once your app is launched in the market, we provide continuous support to keep your users engaged through in-app advertising, social media marketing and promotional contest and giveaways. We also collect user-feedback and work on it to improve your customers' app experience continuously.

Influencer Marketing
Reports states, 92% of consumers trust recommendations from individuals (even if they don't know them). We provide Influencer marketing by trustworthy or popular people among the most commonly used platforms such as Facebook, Instagram, YouTube, etc to establish touch point with users to build value for the brand


App Store Optimisation (ASO)
Being one of the Best ASO Companies in Sydney Australia, we provide customized App Store Optimisation services which makes your app visible in top search charts among app stores like Google Play and Apple App Store
How Can Mobile App Marketing Benefit You?
Ensure that your app is well-received by your target audience
Increase the visibility of your app on the Apple Store and Google Play
Full marketing support to keep your users engaged throughout the sales funnel
Send personalized reminders, event invitations, discount offers, etc., to individuals or groups at just a tap on your mobile.
24/7 technical support to keep your app running in top shape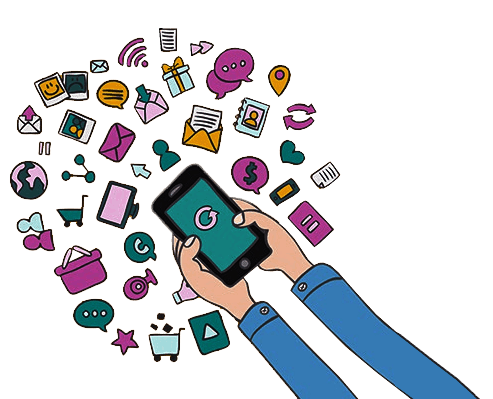 What Our Clients Say
Kudos to Dot Com Infoway for delivering Galatta Cinema on iPhone! Their high-end programming is so effective that GC on iPhone eBook reader reads just like the hard copy – you can flip through pages as swiftly as you would flip the magazine. Also, the high-res images download faster and retain the flashy look. Indeed, I love every bit of GC on iPhone. Thanks DCI!
I'm so proud of this program and what we've built as a team, it really is going to set the bar on what's available for hunters globally. It's easy to use, fast, pretty much as flawless as a program gets and it also looks really nice. It looks really great – I cannot tell you or express to you how pleased I am with the application! GREAT JOB!!!
How we market your app?

Quick Expert Consultation

Non-Disclosure Agreement

Dedicated App Developers

Flexible Hiring Models

On-time Delivery

Maintenance & Support
Why Choose Dot Com Infoway for Your Mobile App Marketing?
As a leading mobile app marketing company in Sydney, Dot Com Infoway has around two decades of experience in the industry. Having served [1000+] clients over the years, we have the expertise AU app marketers to understand the nuisances of your business and deliver Android as well as iOS mobile app marketing solutions that are customized to your requirements, so that you get the maximum return on your investment.
We use the right amount of creativity and technical knowledge to create apps that meet your business objectives and offer seamless support throughout the deployment, and later, to ensure a great customer experience.
Get in touch to know how we can transform your business.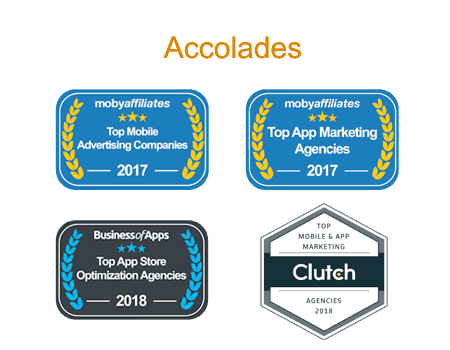 Explore Our Other App Solutions
Magzter
Nizam Shajahan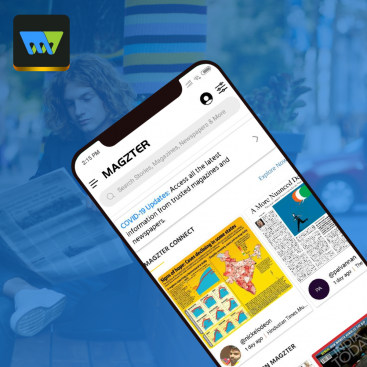 Magazine App Marketing (Performance Marketing) – Subscriptions
Magzter
Mobile Apps Marketing




Check Out Our Blog Posts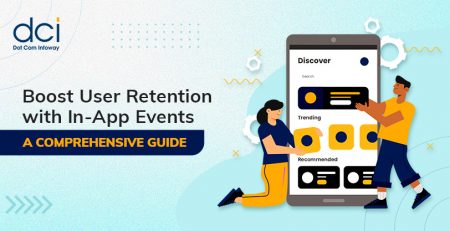 One powerful tool in the arsenal of app marketers...
Book a Quick Consultation
Share your details and we will get back to you as soon as possible to schedule a meeting.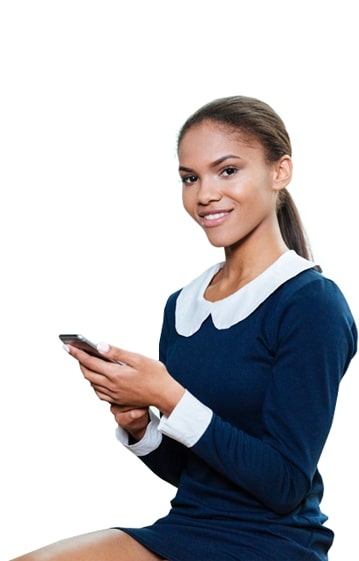 ---
Check Out the Related Services
Latest Updates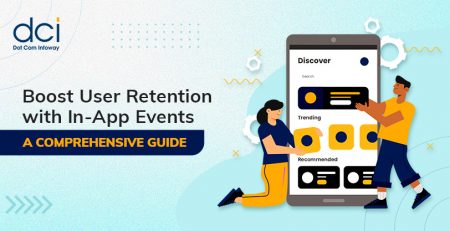 One powerful tool in the arsenal of app marketers... read more
eBook and Guide
Content marketing is not what it was yesterday. Today's trend demands fatter content in the form of ebooks, infographics,... read more
Developers are aware that the app market is saturated with millions of apps, and standing out from the lot... read more