Get Your Very Own On-Demand Services App at Honest Pricing & World-class Features!
Yes, it is possible. Being an On Demand App Development Agency, we assist you to create an app that surpasses your expectations and yet doesn't cost you a bomb. At Dot Com Infoway, we have been delivering feature-rich, highly customized mobile apps at very competitive prices. With our on demand app development services, you can have your very own on-demand services app with the following capabilities, and much more:
Enable service providers to upload their profiles
Share images and videos with service providers to get realistic quotes
Review and rate service providers on the basis of the job done
Pay for services online using the in-app digital payment gateway
No more hunting for on-demand service providers, just check profiles and quotes and hire!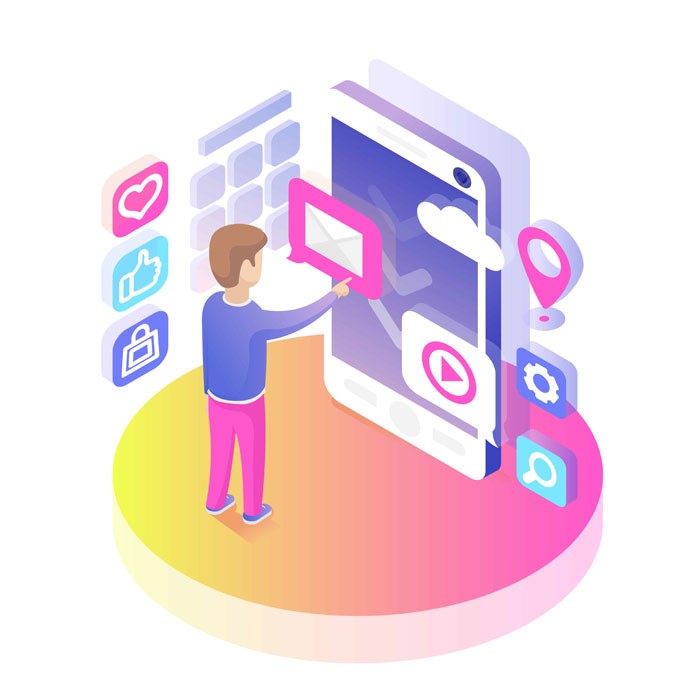 On Demand Service App Development
Thanks to the boon in the Internet and mobile technology, you can do a lot of things – from booking rides to ordering food to buy clothes – with a few simple taps on your mobile phone! Leveraging the cutting-edge customizable mobile app development technologies, our on demand app development Agency offer highly interactive and intuitive on-demand mobile app development services; making your life a bit more convenient.
We have nearly two decades of experience in web and mobile application development, and are well-poised to design a highly functional and engaging on demand mobile app development for you. A CMMI Level-3 company, DCI's strength lies in its robust systems and processes, which allows quick turnaround (we can build your app within two weeks!) and lower development cost. Create a new dimension to your business by working with the top On Demand Service App Development Agency in Australia. Our On Demand App Builders offers completely tailored on-demand services with the use of advanced technology.
Mobile App Solutions Across Verticals
We will take your business ideas from conceptualization to a well-loved app on Apple's App Store and Google Play
Key Features Of The On Demand App Development
Whether you are an entrepreneur looking to establish an on demand mobile apps services platform or a community bent on making it easier to hire on-call services, the following features of a well-tailored on-demand app would bring heaps of benefits.
Listing Service Providers
The app would provide a common platform for service providers to create their profiles under appropriate service categories, saving you from the pain of hunting for them.
In-app Communication
Before even hiring a service provider, you can share video and images capturing the job to be done. Also, through messaging and audio/video call features, you can directly speak with the service provider to better discuss the engagement and negotiate the price.
Digital Payment
Running out of cash to pay the plumber or electrician will not be a problem now. Pay the service provider in a few simple taps using the in-app payment gateway.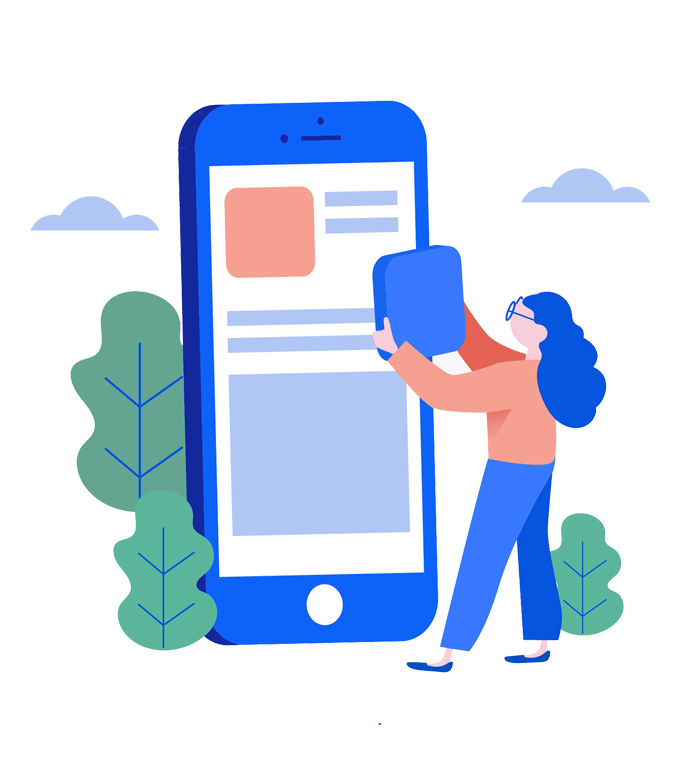 Rating & Reviews
With an on-demand app, it is possible to rate and review and leave a comment on a service provider's profile. Reporting a shoddy job is now easy!.
Online appointment
Scheduling an appointment with a service provider as per your convenience is much easier with an app.
Our Process For Developing A Mobile Application For Your Business

Analysing Business Requirements
We first understand your business' key dynamics including opportunity areas and strong points. We ascertain which features will help your business meet its app objectives.


Wireframing
Our team of technical specialists transforms your requirements into technical specifications, creating wireframes that capture all the areas that need attention to improve your efficiency and outcomes. You approve the wireframes before we move to the next stage.


Designing
Our UX experts design clean, user-friendly, and lucid apps that optimise user experience.

Development
We develop a robust mobile application for your business through agile software development and advanced tools and techniques that optimise your operational efficiency while also helping you generate solid leads.

Testing
Enjoy adaptable and scalable solutions customised to your business. At DCI, we test and re-test each application several times to present you a highly-responsive, secure and bug-free app. No surprise our apps are rated high on Google Play and the Apple Store with an average rating of 4.5.

Deployment
Customer delight is our prime objective. Therefore, we offer you seamless support for deploying and managing your native apps for smooth functioning. You can count on us to help you quickly and cost-effectively if you want to add some features to your app or move to new technology for your business.
How DCI Scores Over Other On Demand App Development Agency Sydney?
Personalized features to ensure convenience in hiring on-demand services.
The in-app communication tools allow you and the service provider to discuss the engagement elaborately.
In-app digital payment facility for cashless transactions.
Review and rating of service providers foster an environment of fair pricing and delivering satisfactory services.
Push notifications to share news, offers, guidelines and instructions instantaneously.
No programming knowledge needed to automate key processes at your business.
24/7 technical support to keep your app running in top shape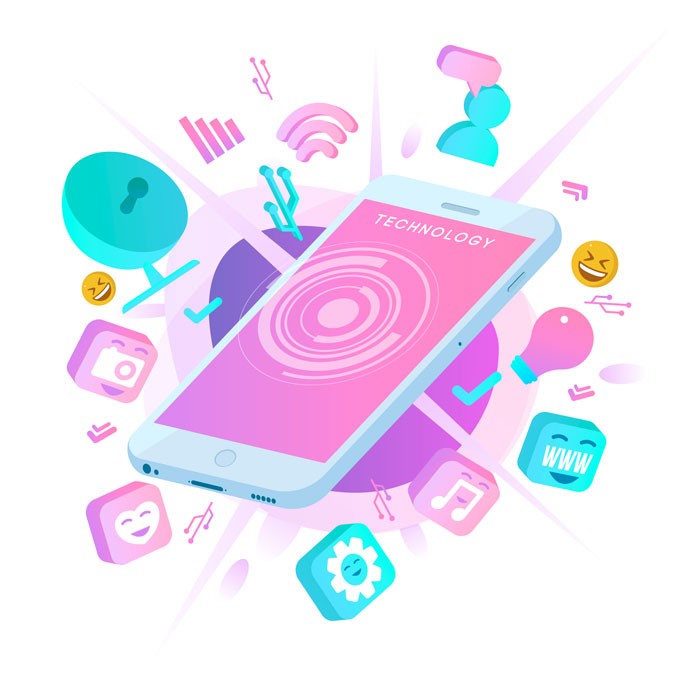 Why We Are The Best App Development Company?
Kudos to Dot Com Infoway for delivering Galatta Cinema on iPhone! Their high-end programming is so effective that GC on iPhone eBook reader reads just like the hard copy – you can flip through pages as swiftly as you would flip the magazine. Also, the high-res images download faster and retain the flashy look. Indeed, I love every bit of GC on iPhone. Thanks DCI!
I'm so proud of this program and what we've built as a team, it really is going to set the bar on what's available for hunters globally. It's easy to use, fast, pretty much as flawless as a program gets and it also looks really nice. It looks really great – I cannot tell you or express to you how pleased I am with the application! GREAT JOB!!!
Why Choose Us
An award-winning mobile app development company in Australia with over two decades of experience in web & mobile application development and digital marketing, DCI has served over 1000 customers across the globe.
An early entrant in the IT field, DCI has retained its approach of being an early adopter of emerging technologies, which gives its solutions a distinctive edge over other players. Moreover, at DCI, we have the skill and ability to understand your business vis-à-vis its positioning in the industry and develop technology-enabled solutions that meet your strategic business goals.
Get in touch to know how we can transform your business.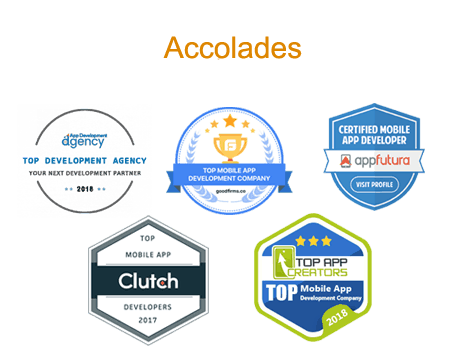 Delve into Our Mobile App Portfolio
Ajebuta
Nizam Shajahan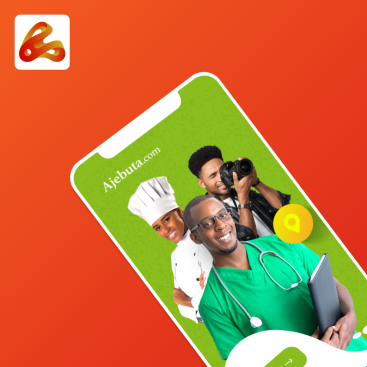 Service Marketplace App Development – Hybrid
Ajebuta
Mobile Apps Development




Book a Quick Consultation
Share your details and we will get back to you as soon as possible to schedule a meeting.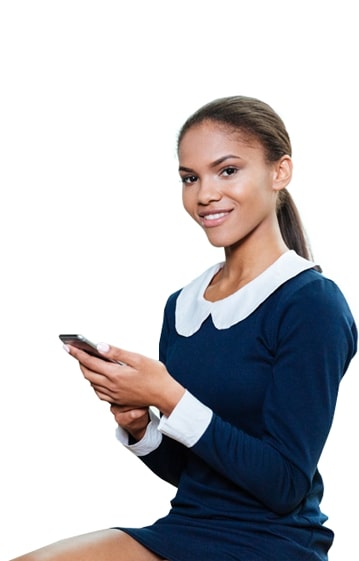 Check Out the Related Services