5 Handy Tips to be a Successful Mobile App Developer
DCI
Life has become smarter and simpler, thanks to mobile applications. Be it booking tickets, gaming, music, videos, weather info, on-line shopping, education or business utilities, mobile apps greatly simplify our day-to-day tasks.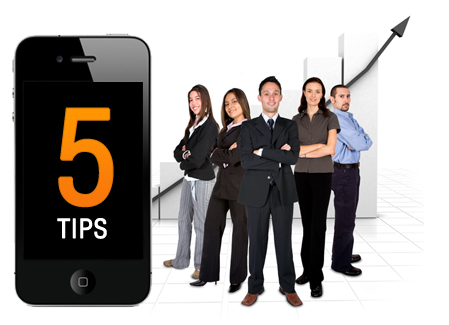 Behind every successful mobile app lies a huge amount of effort put in by a number of mobile app developers. The success of a developer depends on the reach of the application in the market. Here are some useful tips that would help a mobile app developer achieve success.

Do some groundwork
Thorough market analysis is the foremost step before you start developing an app. Study the competition in the market. Gather knowledge about the range of similar apps available in the market. Research on the diverse groups of the audience. Understand the demands of each group. Focus your development efforts to provide solutions based on the interest of each group of the audience. Update yourself about the latest technologies and trends of app development before you start.
Make it simple
It is a firm belief of many mobile app developers that an app having many features will move well in the market. This is not true. People expect an app to be user-friendly and easy to use. They do not like to handle an app in which the navigation is hard to follow. Embrace simplicity in your app. Don't stuff in too many features in a single screen. Remember, you can introduce features in the next version as well. Ensure that the app delivers a simple and enjoyable experience to its users.
Focus on security
Security is a factor that should not be compromised. Being a mobile app developer, give importance to the security features while developing the application. Identify the vulnerabilities of your app and build a protective layer that cannot be breached easily. Ensure high standards of security and make sure that your app performs perfectly.
Time factor
Today, in this fast-paced world, nobody wants to wait for anything. People like to get things done quickly. So, if you are a mobile app developer, see to it that your app takes minimum time to load. The user may jump to other apps if he is not satisfied with the speed of your app. Give importance to the navigation speed too.
Do proper testing
Now that you have developed an app that is user-friendly and has good controls, it's time for you to check the quality of the app. Do thorough testing before you release your app in the market. Usually mobile app developers feel that development alone is their part. But it is also their duty to ensure that their product is error-free. Release updates on a constant basis.
The best way to become a truly successful mobile app developer is to have genuine interest in the field of work. Apart from that, experience makes you sharper and takes you to greater heights.
Dot Com Infoway is a mobile app development and marketing company with many popular apps to its credit. To know more about our services, visit our iPhone app development page and get a free quote from our Mobile app developers.