iPhone App Development
Dot Com Infoway offers end-to-end iPhone App Development services – from iPhone App Concept Development to actual App Development to App Marketing and Promotion.From Concept to Feasibility study
At Dot Com Infoway, we approach iPhone Application Development in a systematic and organized way. We coordinate with clients right from scratch. We work with them through the Concept Development of the app to be created and the feasibility of creating such an app.Our Concept Development process involves research and analysis on the scope of the application, its USP, its target users and the mileage it will offer the client's brand.Our feasibility studies will gauge the economic, technical, schedule and operational feasibility of the app in question depending on its practicality and competitive advantage.
On completion of feasibility studies, we begin the actual app development process which follows a scheduled time frame and structured development. We also guide clients through app submission/approval process and promotion.
Conceptualize, Develop and Market
Based on the Feasibility study, we set a schedule to build the App Concept we developed together with the client. To start with, we help clients in setting up a Developer Account at the Apple App store. We walk the client through the development processes, schedules and marketing.
Then, the actual App Development process begins. Our iPhone app developers are skilled in Apple's developer tools like Xcode, Cocoa Touch framework and Objective C. Leveraging the best of Apple's technologies and using Cocoa's APIs, our iPhone app programmers create a tightly-integrated Xcode development experience that makes adding animation, networking, appearance and behavior to apps easier, with just a few lines of code.
Our iPhone app development team is strict on meeting optimum time-to-market periods. Working in collaboration with clients, we monitor the App Development process and check for risks and bugs. Our applications are original and innovative enough to cut through the noise of the App store and offer a high-level user experience. Understanding the core processes of iPhone application development, we build third-party applications that are as interactive and easy-to-use as native applications.
To get an idea about the quality of our work, have a look at our rapidly expanding iPhone Application Portfolio
iPhone App Development
At Dot Com Infoway, we build a diverse range of iPhone applications. Our iPhone Application Development team innovates with applications that are creative, flexible and have high usability quotient. Some of the
Complete iPhone services: From Development to Promotion
Collaboration from Concept Development to Feasibility Studies
Guidance in App Developer Account set up & Approval process
Customized iPhone App Marketing Services
Diverse range of apps – Business, Gaming, Entertainment, Music etc.
Expertise in core Apple developer tools & framework
Rich, interactive and creative apps
Competitive pricing and minimum TTM
App Approval Process & App Promotion
Dot Com Infoway does not stop with iPhone App Development. We guide clients in submitting the app to the Apple App store and getting it approved. After the rigors of app approval, we work towards marketing and promoting the app to increase its visibility online. To know more, visit Dot Com Infoway's iPhone Application Marketing services page.
---
Featured Projects
Join-a-ride | Taxi Booking Mobile App Development Portfolio
DCI
Clubjumboprivilages | Loyalty Card App Development Portfolio
DCI
Barottas | Food Ordering and Delivery App iPhone Application Development Portfolio
DCI



---
What Our Client's Say
Kudos to Dot Com Infoway for delivering Galatta Cinema on iPhone! Their high-end programming is so effective that GC on iPhone eBook reader reads just like the hard copy – you can flip through pages as swiftly as you would flip the magazine. Also, the high-res images download faster and retain the flashy look. Indeed, I love every bit of GC on iPhone. Thanks DCI!
DCI has done a good job in creating the Smart Notifier Android App as per my request. Great work
Latest Updates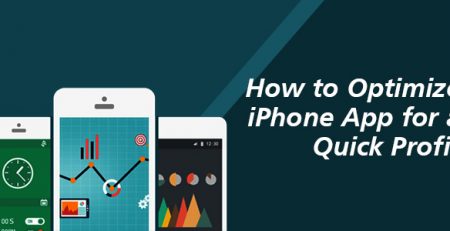 In a growing industry where everyone is trying to... read more
eBook and Guide
Content marketing is not what it was yesterday. Today's trend demands fatter content in the form of ebooks, infographics,... read more
Developers are aware that the app market is saturated with millions of apps, and standing out from the lot... read more