Boost App Engagement with Push Notifications to Retain and Convert Your Users
Ruban
Within the last 2-3 years, the usage of mobiles has increased exponentially and has already surpassed the number of users using Desktop. If you aren't catering to mobile users, then you are losing out on a lot of potential customers and thousands of dollars in revenue. To fulfill this need, businesses have started developing mobile apps that belong to different categories, cater to various needs, and offer diverse functionalities. In this article, we are going to discuss the various strategies related to mobile app marketing and the benefits of push notifications.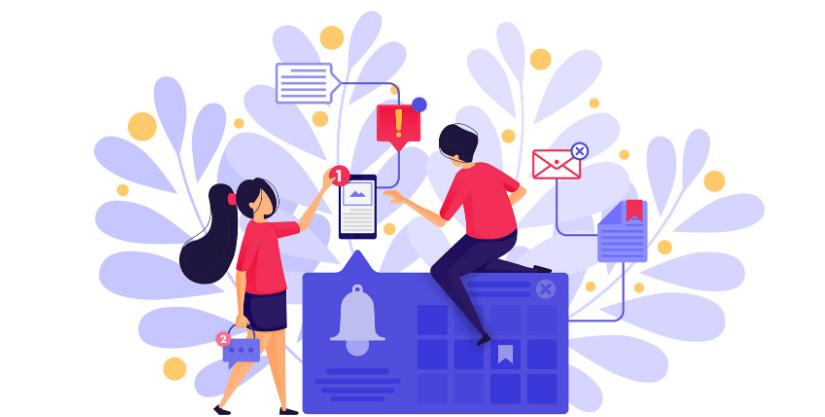 Once you launch a mobile app, the next question that naturally comes to your mind is related to marketing your mobile app and reaching out to your potential users and keeping them engaged in your app. Mobile app marketing should be an integral part of your marketing strategy and needs to be figured out even before you develop your app.
Marketing your mobile app in the right way is crucial for the success of your mobile app, but what's even more important is retaining your users by keeping them engaged by various means. Keeping users engaged to your website, business, or app is an uphill task for many newbies, and that is the reason we have come up with some app engagement tips which will help you in increasing the engagement for your mobile apps. There are a few good names like Intercom, Mixpanel, Firebase, etc. assist in targeting the users to achieve marketing goals. One should check out the services provided by such companies.
How Push Notifications Can Help Increase App Engagement?
You need to keep constantly evolving in this dynamic market and find new marketing tactics to keep users engaged. One of the most effective ways to boost app engagement is Push notifications. There are several benefits of push notification that we will explore in this article.
What Exactly Are Push Notifications?
Push notifications are one of the most effective media to re-engage users to your app or website. It doesn't need an email address or any other information; the only thing that is required is that the user should have enabled push notifications on the system they use. Many website owners use push notifications, and even mobile app developers are making the most of these push notifications.
Push Notification Benefits
Push notifications can help you boost app engagement by 88%
Push notifications help in retaining users for a long time. Once a user installs an app, he might use it twice, thrice, or at the max 10 times, after which they become inactive users. Push notifications can help convert these passive users into active users. It has been observed that as much as 65% of the users come back to the app within a month of installing the app
Sending frequent push notifications can boost customer retention by 3-10 times. The only care that you need to take is that you don't overdo things as they may backfire. It should be a non-intrusive experience
The businesses which make use of push notifications tend to have a much better customer retention rate as compared to those businesses which don't make use of push notifications
If you offer value to the users, give thoughtful reminders and offer personalized packages then they will certainly enable the push notification feature
The click-through rates of web push notifications are around 25-30%, which is much higher as compared to the click-through rates for email marketing campaigns
---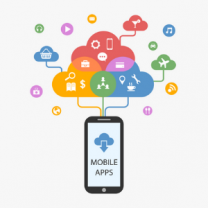 Want to Increase User Engagement for Your Mobile App?
Our app marketers will help make your app a success by increasing the user engagement, conversion, and retention rate. We will help you create compelling push notification and also help you create the response-inducing engagement messages for an optimized response rate and CTR.
---
How to Make Use of Push Notifications to Increase User Engagement and Retention?
Share Timely Promotional Offers, Discounts
You can make use of Push notifications for notifying the users about the various discounts, deals, special offers, and any promotional offers that are live on your website or app. This way, you will stay in touch with your users, and they will remain active users for a long time.
Take the example of an E-commerce store that sells creative T-shirts at a 40% discount. If this store makes the use of Push notifications properly and notifies its users about the discounted price, then its sales are bound to increase by a large number as users are always looking for some discounts now and then.
Share Information That Adds Value or Helps the User
If you share useful stuff with them through push notifications, users will certainly visit your app or website, thereby increasing the website traffic, app visits, and this can ultimately help in generating sales.
Don't Overdo Things (Sending Too Many Push Notifications)
Push notifications should be non-intrusive but should grab the user's eyeballs at the same time. If used properly, push notifications can turn out to be a boon for your business but if done aggressively then things may not be in your favor as users will start unsubscribing the push alerts and this would lead to decrease in number of users, and that is the reason why you shouldn't overdo things when it comes to using push notifications to increase user engagement.
Do Proper Targeting and Segmentation
Most of the browsers like Chrome, Firefox, and Safari, support the push notifications feature. So your subscribers will surely be able to see your push notifications whenever they are connected to the internet. All that you need to do is target the right users as it is a very crucial aspect. If you send push notifications to the wrong user, your efforts will go in waste.
Analyze the User Behavior
Even before you send out the first push notification, you must collect the right behavioral data of the user, such as their likes, interest, location, device, the operating system they use. If you get all of these things properly along with the targeting, you will surely succeed.
Which Platforms Make Use of Push Notifications?
Push notifications are used by mobile app developers as well as by website owners. Push notifications are most popular in E-commerce and the banking niche.
Success Stories Related to Push Notifications
The New York Times got so much success with Push notifications that they hired a dedicated team to handle the scheduling of the push notifications and send push alerts to the users who have subscribed to their app.
Businesses looking for innovative ideas should follow the app engagement tips discussed above. One can hit the target users via push notifications and provide a better, improved service to the customers.
Related Articles: