Business Trip-What You Need To Know
DCI
There is something about travelling. It gives you an adventurous feeling, offers a chance to develop your business by meeting potential clients  and offers you an opportunity to explore new places. We feel excited when travelling to a new country. But when it comes to packing we just turn the house upside down and still end up boarding the flight missing something important. Here are a few tips to those rookie travellers. Read on!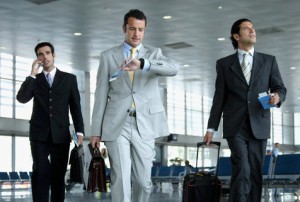 The rule of the thumb is to pack lighter so that you can travel comfortably. Unless you are hiring a camel to carry your baggage it is always good to pack less.
There are some basic stuff that you have to remember to carry when on a trip like soap, shampoo, toothpaste, deodorant, razor, make-up, comb and other hair care equipments.
If you are on an international trip buy some calling cards to ring up home.
Create a check-list before starting to pack. Prepare it when you have sufficient time to think. This way you won't miss anything. Also picture what your agenda is going to be like when on a trip. This way you can imagine what you will be doing each day and pack accordingly.
Do a little research on the destination. Locate your country's embassy and take down the number in case of emergencies. If you are travelling to a non-English speaking  country  then learn a few basic phrases in their local language .
If you  planning for a sightseeing, take a reliable guide or if you are doing it yourself collect information about  places to see and places to avoid.
Business meeting usually requires one to wear a suit. But these can be heavy to carry it around. Just take one or two depending upon the duration of your stay and carry a few extra shirts so that you can customize it with your suits.
Carry a few appropriate accessories depending upon the weather. Buy a travel insurance which will help you at times of crisis. Carry enough money and keep it in a safe place.
If you are carrying a hand luggage pack two sets of clothes and other necessary stuff in case there is a delay in your flight. Get enough books or an ipod to keep you busy. This way you won't have to listen to stories from annoying passengers!
Don't forget your medicines. Lot of people travel without a health insurance and without it, you will have to pay a fortune to the hospitals just for a flu shot.
Drink  lots of fluid to stay hydrated. Avoid fatty food and drinking. Business trips can sometimes be a night mare to a lot of people but taking a few cautious steps and  being aware of the situation around us  can make it a wonderful experience. Bon Voyage!