Windows Application Development
Windows Mobile platform is the compact version of the powerful desktop Windows operating system. Giving developers the scalability and variety of options in developing custom Windows Mobile applications, Windows platform remains the most preferred platform for both technical and non-technical users. As a Windows Mobile application development company, Dot Com Infoway's Windows Mobile team is highly proficient in developing applications that require syncing with Pocket Outlook to Windows Mobile games that run on Windows Mobile platform.
Dot Com Infoway has a team of experienced and professional Windows Mobile developers who have been developing all sorts of Windows Mobile applications under all major Windows Mobile platforms, such as Windows Mobile 5.0, Windows Mobile 2003, Windows Mobile 2003/SE, Windows Mobile 6, Windows Mobile 6.1, Windows CE, Pocket PC 2002, 2003, and Pocket PC Phone Edition. DCI's Windows Mobile app developers have also worked on projects involving the porting / migrating of Windows Mobile apps to other platforms.
From programming the touch screen to developing applications that use the accelerometer in Windows Mobile Phones, DCI's experience spans a wide range of capabilities. Our expertise with Windows DirectX helps us deliver complete 3D solutions for Windows Mobile applications and games employing the DirectX and DirectDraw APIs. We also develop applications for Windows Live that require GPS and integrate with Microsoft Virtual Earth Maps.
DCI's Windows Mobile application development services include:
Seamless data connectivity apps
Utility apps (Mobile Anti-virus, A-GPS/GPS apps)
Media enhancement apps (WMP plug-ins, image editors, accelerometer-based apps
Apps with rich API support (Bluetooth)
Pocket Outlook managers and enhancements for Microsoft Office Mobile
Task management enhancing apps and other productivity apps
Windows Mobile Games
We can help you in developing diverse and unique mobile applications to meet your business and personal needs. Our tech-savvy and meticulous developers ensure that the final application reflect the specifications.
To know more about DCI's Windows Mobile application development services, to hire Windows Mobile application developers or expert Windows Mobile developers on Windows Mobile platform, Contact Us Here.
Mobile App Solutions across Verticals
We will take your business ideas from conceptualization to a well-loved app on Apple's App Store and Google Play
---
What Our Client's Say
I'm so proud of this program and what we've built as a team, it really is going to set the bar on what's available for hunters globally. It's easy to use, fast, pretty much as flawless as a program gets and it also looks really nice. It looks really great – I cannot tell you or express to you how pleased I am with the application! GREAT JOB!!!
DCI has done a good job in creating the Smart Notifier Android App as per my request. Great work
Kudos to Dot Com Infoway for delivering Galatta Cinema on iPhone! Their high-end programming is so effective that GC on iPhone eBook reader reads just like the hard copy – you can flip through pages as swiftly as you would flip the magazine. Also, the high-res images download faster and retain the flashy look. Indeed, I love every bit of GC on iPhone. Thanks DCI!
---
Check Out the Related Services
Latest Updates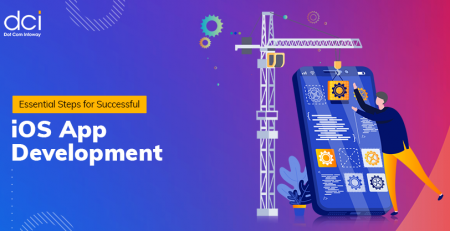 Facts and stats such as a big bulk of... read more
eBook and Guide
Content marketing is not what it was yesterday. Today's trend demands fatter content in the form of ebooks, infographics,... read more
Developers are aware that the app market is saturated with millions of apps, and standing out from the lot... read more