Dot Com Infoway Reviewed Anew on Clutch
Alfred
At Dot Com Infoway, we help businesses transform their ideas into world-class digital solutions. We're an IT agency that provides mobile and web development services, UI/UX design, digital marketing, app marketing, and more. Our team of specialists has the experience and expertise to deal with every kind of business challenge. Since 2000, we have worked with over 1,000 clients and 5,000 projects. We have a track record of growing revenue, driving leads, and boosting app engagements for our clients.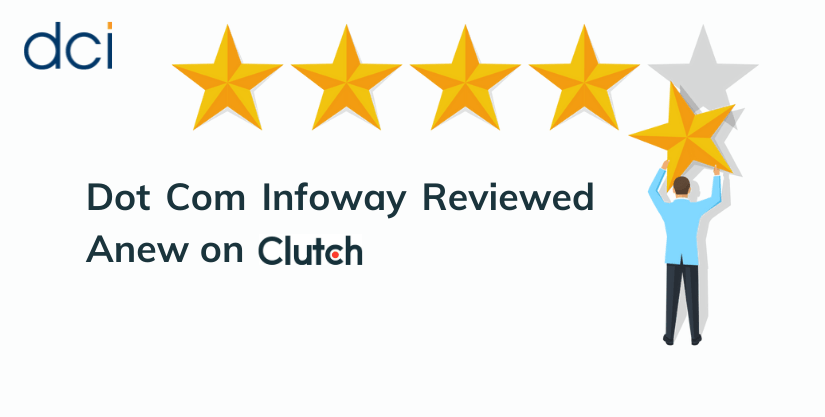 Recently, we received reviews on Clutch that demonstrate our skills as the best app development agency. Clutch is a B2B listing resource and reviews platform based in Washington, DC. They evaluate companies based on their quality of work, industry experience, and client reviews. Clutch has become the go-to resource in the B2B space for connecting small, mid-market, and enterprise businesses with the perfect service provider. Their analysts perform in-depth interviews with clients about the quality of their interaction with a Clutch-registered company.
The review came from a healthcare product company. We supported their team's efforts of developing a scalable hospital management app. The app kept track of a patient's status in order to guide the actions of health care providers. Additionally, the app kept track of prescription inventory. We used Laravel on this project.
"Besides meeting our expectations, Dot Com Infoway kept communication lines open and are overall very adaptive to our fluctuating needs," said Yogesh Thirukonda, CEO of Samartu Labs. "They quickly figured out how we want the app to feel and function, and most of the project had been smooth sailing, to say the least." The client also praised our team's focus on the project, dedication to customer service, and commitment to delivering a high-quality product. With that, they gave us a five-star overall rating!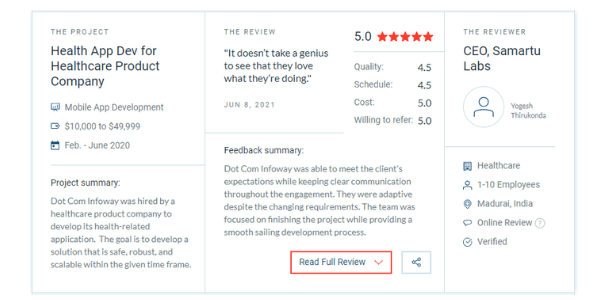 ---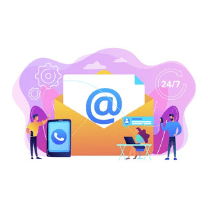 Do You Have Any Development Projects in Mind?
Feel free to reach us right now, and let's discuss how we can transform your idea into reality.
---
We also received a review from a nonprofit organization. We helped them redesign their website. After discussing the project with the client, we proceed to make improvements to their site's layout, pages, and online store.
We successfully redesigned the website, which received positive feedback from the client as well as their stakeholders. The site improved the client's ability to raise funds and receive donations. The client praised our extensive knowledge and response rate. That said, they gave us an overall rating of five stars!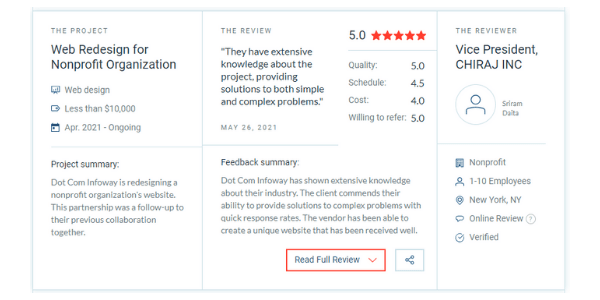 The Manifest, a sister website of Clutch, featured our company on their platform. In their recent report, they named us a Top Search Marketing Agency in India! The Manifest is a business news website that compiles and analyzes practical business wisdom for innovators, entrepreneurs, and business managers. We're thrilled to be listed as a leader in our industry!
We appreciate all our clients who took the time to review our work. Your positive feedback validates our team's hard work, and at the same time, it motivates us to improve our services and innovate our processes.