From Zero to Hero: A Step-by-Step Guide to Launching Your ASO Strategies
Venkatesh C.R
In today's fast-paced and competitive world of app development, having solid ASO (App Store Optimization) strategies are essential to the success of your new app. With millions of apps available in the major app stores, getting your app noticed can be a challenge. That's where an effective ASO strategies comes in.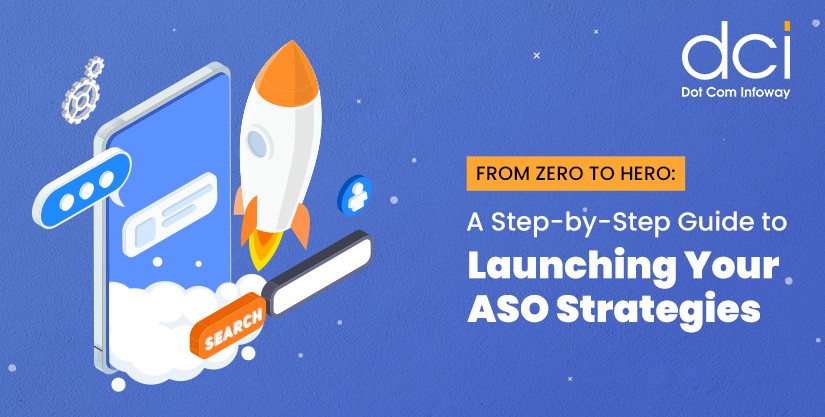 ASO is the process of optimizing your app to rank higher in the app stores, increasing its visibility and ultimately, boosting downloads. If you're launching a new app in 2023, it's crucial to have an ASO strategy in place from the start, as any mobile app marketing agency aligned with your goals would say.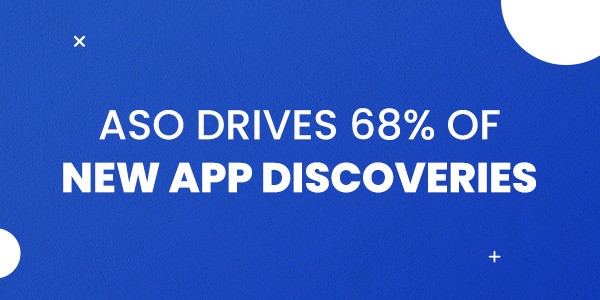 In this guide, we'll walk you through the steps you need to take to launch your ASO strategies for your new app. Whether you're working with DCI (Dot Com Infoway) or other app store optimization services, the following tips will help you maximize your ASO strategies & efforts and achieve your goals.
Step 1: Research Your Target Audience
Before launching your ASO package, it's important to have a clear understanding of your target audience. Considering their demographics, interests, and pain points are essential mobile app prelaunch activities you can't overlook, along with general mobile app market research. This information will help you determine what keywords to target and what features and benefits to highlight in your app's listing.
Step 2: Determine Your App's Category
In the App Store, apps are organized by categories. The categories that you can choose from include Games, Education, Lifestyle, Productivity, Business, Health & Fitness, and more. To maximize the effectiveness of your ASO package, select a category that best suits your app. For example, if your app is a financial budgeting tool, you should select the "Business" category.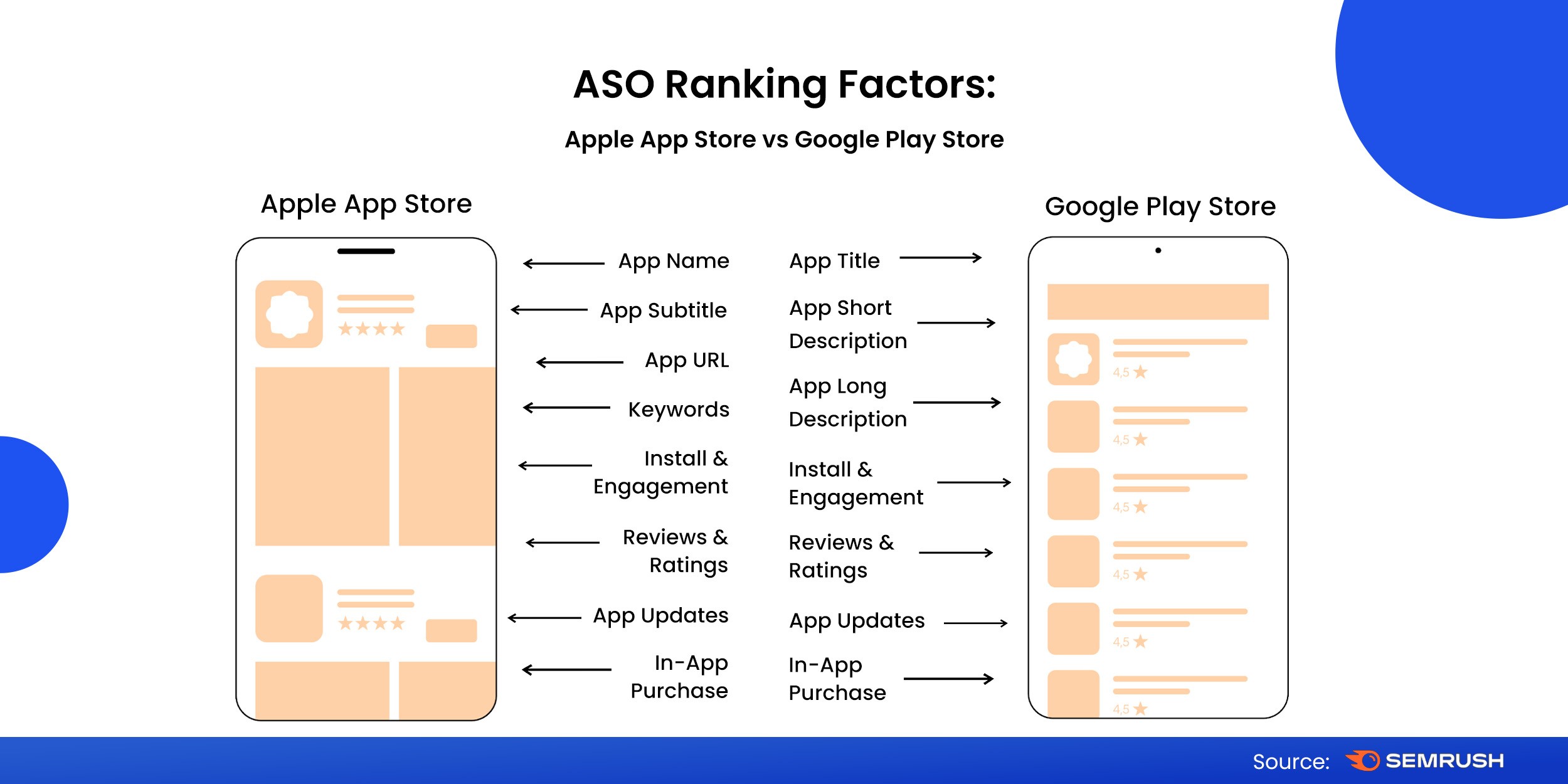 Step 3: Conduct Keyword Research
ASO and SEO success mainly hinge on keywords. As such, keyword research should be the foundation of any ASO strategy. You want to choose keywords that are relevant to your app and have a high search volume. Use tools like Google Keyword Planner, App Annie, and Keyword Tool to identify the best keywords to target. You can also look at competitors' apps to see what keywords they are ranking for.
Step 4: Write a Persuasive App Title
The app title and subtitle are the first things that users see when downloading an app. So, it's critical to include your most relevant keyword in your app title. It's also important to keep your app title short and concise. Apple recommends keeping the title under 30 characters so it doesn't get truncated in search results.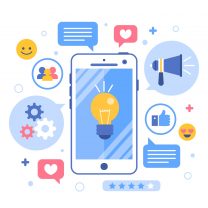 Increase Store Visibility & Conversions
Dot Com Infoway offers a success-driven end-to-end service under the direction of their award-winning growth team, whether you want to scale your app or create a successful growth plan from start.
Step 5: Create an Eye-Catching App Icon
The app icon is the first visual element of your app. It is a key factor in driving your app downloads. For example, if you have an app related to sports, you might use a soccer ball or basketball as your app icon. The icon needs to be simple, easy to understand, and memorable.
Step 6: Draft an Informative App Description
Keyword optimization for App store highlights the importance of writing an engaging description. Once you have a list of keywords, it's time to optimize your app listing. This includes your app title, description, and metadata. Your app title should contain your main keyword and be descriptive and eye-catching. Your description should highlight the key features and benefits of your app, as well as include any relevant keywords. Your metadata should also be optimized for your target keywords.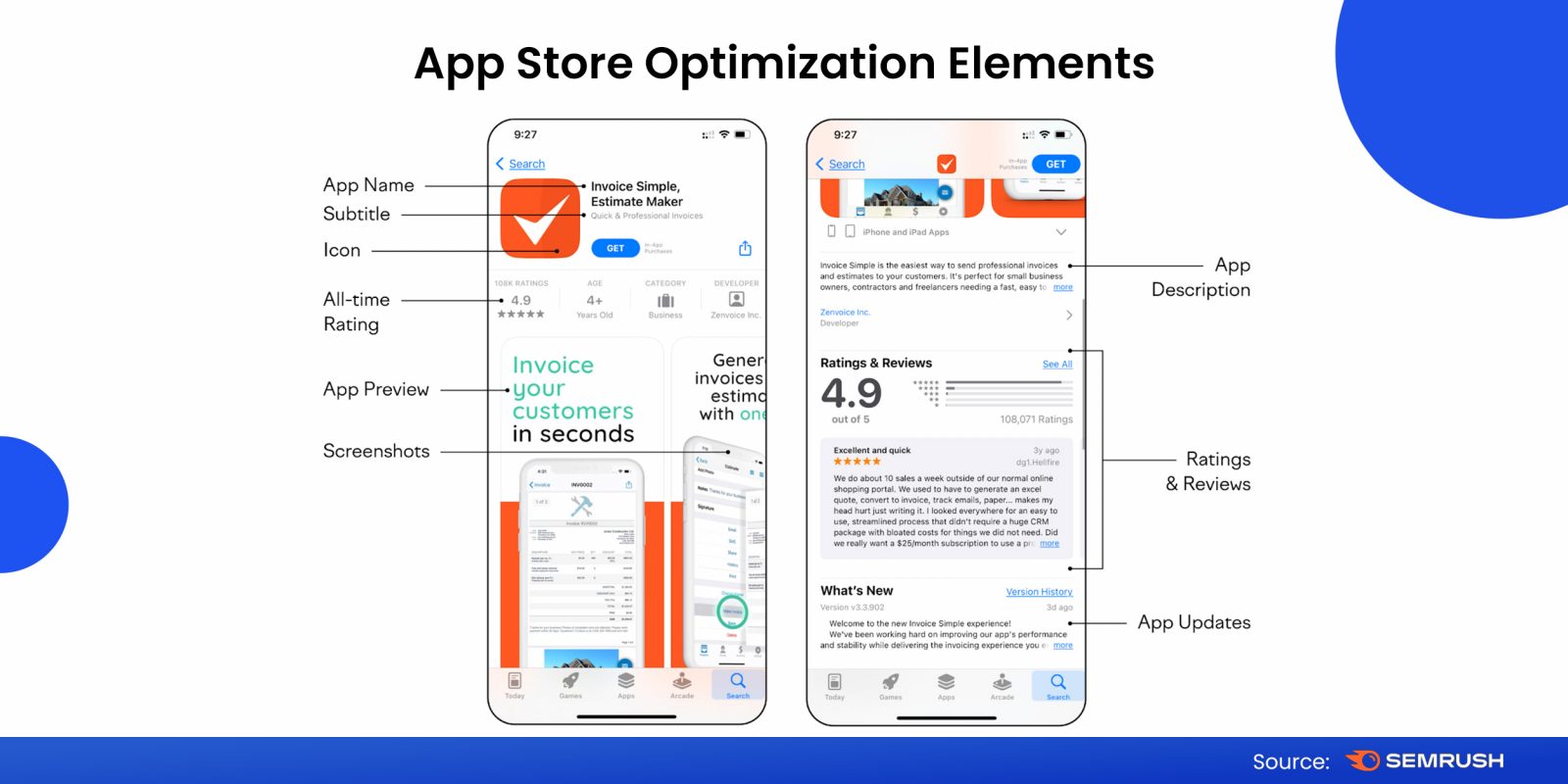 Step 7: Encourage User Reviews & Ratings
User reviews and ratings play a big role in your app's visibility and ranking. Encourage users to leave reviews by providing great customer service and updating your app regularly with new features and bug fixes. If your app has a low rating, it's time to take a look at the user experience. Make sure the app is stable and all problems have been resolved. You can also encourage users to update their reviews by adding pop-up messages in the app that include links to the appropriate app store.
Step 8: Track & Analyze Your Results
Once your ASO package is launched, it's important to track and analyze your results. Use tools like App Annie and Google Analytics to monitor your app's ranking, downloads, and engagement.
There you have it! By following these best practices, you'll be well on your way to optimizing your app's listing and increasing your app's ranking in search results.
Conclusion
Launching an ASO package for your new app in 2023 can be a challenge, but with the right strategy and a step-by-step approach, you can achieve your goals. From researching your target audience to tracking and analyzing your results, each step is critical to the success of your ASO efforts.
Keep your app up to date with the latest versions of iOS and Android, and make sure you're using the right tools for your app. If your app has a high rating and lots of positive reviews, it will improve your app's chances of ranking highly in search results. Check out our ASO package & boost your app conversions.