Keyword Optimization for App Store
Raja
App Store Optimization is the process that puts your app high in app store search results. This continuous process will help you get more visibility, more potential customers, and more traffic. Therefore, to make ASO for your application, you must first understand your target customers more effectively. Understand keyword choices or the language your target customers use during the search, which is an essential part of marketing.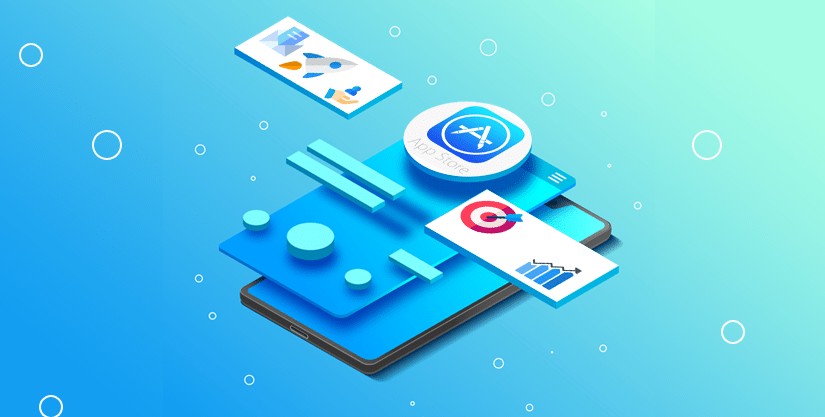 In Mobile App Marketing includes App store optimization, keywords play a significant role. Moreover, it is best to learn the effective implementation of keywords to make the app store profile, improve your ranking and installations.
App Store
Asset
Scanned For Keywords
Character Limit

iOS

Title

Yes

30

Subtitle

Yes

30

Keyword list

Yes

100

Long description

No

4000

Promo text

No

170

What's new

No

4000
Top 7 Ways to Optimize Your App for the App Store
1. Involve SEO Techniques Early
In the early stages of development, the process of launching a search-friendly application begins with the inclusion of technologies similar to search engine optimization. To get the best ranking possible, scout keywords with a keyword tool, or view more successful apps in the store. There are no secrets about the most downloaded apps in most app stores. Look at the trends in these top apps. Notice the keywords and styles that the App Store tries to plug into these terms and make a piggyback.
Rather than being search friendly, it allows you to integrate the most relevant phrases and keywords into your app. Look for keywords as hooks that can pull you into the best app store search ranks.
There are three things to consider when compiling a list of keywords:
High relevance
Low level of competition
Searches of High volume keywords
Where Can You Find Keyword Ideas?
There are many resources where you can use to get ideas for your keyword set.
Analyze your competitor's keyword research and expertise they use in keywords.
Read comments reviews and analyze the terms users use to describe in the app.
Do brainstorming with friends or coworkers.
2. Keyword Placement Strategy
A good keyword strategy is the dense basis of the relevant keywords that fit your app. At the same time, your focus keywords show the right balance between search volume and competition. Consumers are in high demand for simple words such as "shopping" or "messenger," also known as short-tail keywords. However, the competition for those keywords is more elevated.
Because of their general meaning and widespread use, they are relevant and of interest to another app. Adding specific search terms instead will give you less competition and a better chance of downloading your app. Additionally, integrated or particular search terms may indicate an intent to download the app. That means implementing a good keyword strategy; you can own those people for your app.
Also, include those keywords in title name, description, and tags. A vital place to place your keywords is in the app description. Ethically use the keywords that best describe your app. Keep it spam-free and small.
3. Use ASO Tools
The function of ASO tools is to capture and monitor the performance data of specific keywords. It provides application developers with keyword analytics and proposes techniques to optimize applications. It contains,
Keywords
Description
An API to implement these changes in Apps
Here's one of the essential ASO tool – App Radar. App Radar is an ASO tool for Android and iOS applications. It enhances the app store appearance and manages app store listing. It takes your app store optimization to the next level.
4. Choosing the Appropriate App Icon
The power behind a sound app icon is impressive. The apparent difference between the two apps comes down to the app icon. Re-creating the original logo or logo is a challenging process, and it is usually remembered.
If you cannot think of what to use as an app icon, try to capture the features of your app. You find the item that best represents each feature. Try to include selected items in a logo. It will probably come out with something that looks intellectual and original.
Bright colors help to fascinate attention and high-resolution image. Suppose you do not know about colors or cannot make a high-resolution image. It is time to hire a professional to do it for you.
5. Add App Screenshots & Pre-View Video
Appealing app icon, the screenshots excite the users to download your app. They help the customer to imagine what his experience will be like. Please enter a keyword in one of the original screenshot captions; it would be best to search up to 2.4 times. Put screenshots, which show features and functions first, and then brand the product.
Also, include a short video showing how to use the app. So posting a video on the app store page promotes conversion. Focus on inserting footage showing app performance or preview. The app preview lasts up to 30 seconds.
---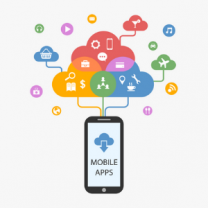 Need Help with Your Mobile App Marketing?
Talk to our experts! We are an award-winning marketing agency with 10+ years of experience in promoting mobile apps.
---
6. Pay More Attention to Customer Support
If you do not provide the focus on your customer, they will leave the app and move on to another app. Either your app has millions of users. Therefore, you must be very careful, because word of mouth of customers plays a powerful marketing tool. Moreover, it is harmful if you do not pay proper attention to customer support. For any issues, marketers can respond directly to customers on Google Play. It is crucial to react quickly to a customer query on the same day and support via email to resolve any issues privately.
7. Promote Through a Website
Establishing a website that accommodates your app will help promote it through ways other than the app store. Optimize these websites for search engines to give people an alternative way to your app. In addition to different user-assisted needs such as visuals, descriptions, and demo, providing tips and tricks related to the app also stimulates user loyalty and recommendations.
8. Encourage Feedback
While developing the app, one goal is to display the best features that we believe the app will run successfully on the market. In doing so, it is vital to send the app for beta testing. However, it is the first choice to receive neutral reviews or feedback from your target audience. This will help you to target your potential customers and the channels they use to reach the app. You can hire beta testers to help identify any issues with your mobile app development pre-trial.
A successful ASO strategy requires a great eye, intensity, and routine inspections for analysis. Your investment will pay off many times over, so if you manage it with great care.
Importance of App Store Optimization
Improve Visibility in App Stores
If people cannot find your app, they cannot download and use it. So, no matter how good your app is, if it is not easy to find, the app you deserve will not be successful. You start app optimizing as soon as possible without wasting your time.
Increase Organic App Downloads in a Consistent Way
A proper ASO strategy will enhance your organic presence and ensure long-term results. However, people always find your app if they search for keywords related to your app. You can be confident about your efforts will succeed, if you updated or monitoring your app regularly.
Increase Conversion Rates and App Revenue
There are many ways to monetize your app. It includes in-app ads, membership templates, and in-app purchases. Because of this, many of you may decide to use ads to attract more customers and make more money.
Besides, if your app does not change the store-list page, persuading customers to download your app is a waste of advertising money. Conversion rate optimization is included in ASO by which people can click and download.
Touch a Worldwide Audience
Similarly, localization means your app available in an app store optimization with multiple languages. Thus, worldwide customers get your app due to availability in a variety of tongues. ASO can help you take your app around the world.
Conclusion
The purpose of using an ASO keyword is to keep your to-do list level closer or higher to organic search. The more people who find your app while browsing in app stores, the more opportunities for installation. Keyword usage is not a one-time thing. It is an ongoing process that you need to evaluate and understand continually. ASO can bring good results, but it needs to manage carefully. Moreover, the App Store is a very dynamic and continuously changing platform. Therefore, you need to keep up to date and keep up with your strategies according to new trends.
Related Articles:
What is App Store Optimization and How to Drive Mobile App Downloads using ASO?
What the Advent of iOS 14 Means for ASO?
A Quick Guide to Get Started with a Mobile App Marketing Agency
Effective Steps to Get Your App Featured on the App Store