Google TEZ: How to Get started with the Google's New Payment Platform
DCI
Google's TEZ app adds a lot of conveniences for users in India. TEZ is an app that allows you to pay for things quickly and securely. Perhaps one of the strongest benefits of using TEZ is the flexibility it provides for the user. TEZ allows you to quickly and conveniently pay for dinner or pay another TEZ user. Your money is securely backed and protected with round the clock multi-layer protection, and your UPI pin and/or fingerprint. TEZ even offers language support.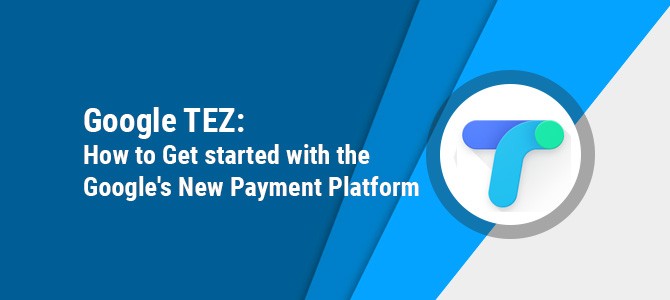 What are the languages TEZ supports?
The app supports English, Hindi, Bengali, Gujarati, Kannada, Marathi, Tamil, and Telugu. However, it is only designed for India and requires an Indian bank account, and an Indian cell number in order to use. You can even accept on the spot payments with cash mode.
Indian Merchants can receive Rs.50,000 per month with UPI don't have to pay any fees to use TEZ. The app supports privacy, allowing you to send and receive money without divulging specific information like your phone number and banking details.
What are the uses of TEZ app?
The app allows you to complete a variety of actions quickly and easily;
Move money directly to your bank account
Google Multi-layered Security
Receive money to your bank account
Pay anyone anytime
Made for India's Commerce
Get Rewards with TEZ scratch cards
Pay Online anywhere, UPI is accepted
Works with all Indian banks that support UPI
Works seamlessly with anyone who has a TEZ app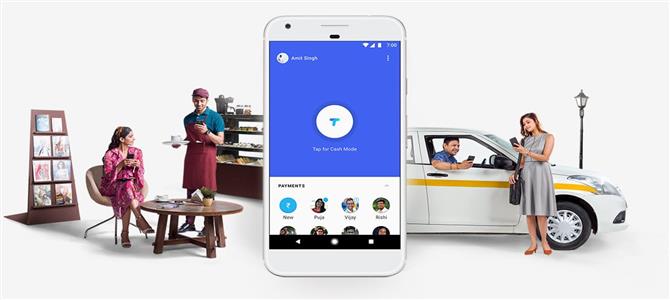 Image Courtesy:  https://tez.google.com/
What are the TEZ Upcoming Features?
Pay through debit and credit cards on Tez.
Pay and set reminders for recurring bills such as DTH.
Money in Your Bank
TEZ works without making it necessary to set up additional accounts. It works cohesively with your bank account and allows you to continue earning interests as well as any other banking privileges associated with your account. TEZ scratch cards allow you to take advantage of the rewards associated with the app. The scratch cards give you the opportunity to win up to Rs.1,000 for each transaction that meets eligibility criteria. Plus weekly transactions of at least Rs.50 or more automatically gives you a chance to win Rs.1 lakh every week.
Who can use TEZ app?
In order to use the app, you must be located in India, have an Indian cell number, and have an Indian bank account. This app was designed specifically for people who reside in India. TEZ is compatible with the majority of smartphones and works well with all Indian banks that support UPI.
What are the Drawbacks of TEZ?
Users have reported wanting an option that will allow them to check the balance of an account. Another complaint is that the app simply assigns you a UPI address with no way to customize it. There is also no support for the payment of electric bills and mobile recharges.
TEZ appears to be an extremely useful app that is continually being upgraded to make it more user-friendly and offer more benefits. It allows users to conduct a wide variety of financial transactions without having to set up additional accounts.
All transactions draw money from one bank account. This, in itself, adds tons of convenience for users. Making it possible, to pay people, or bills, and receive money from others as well. Cash mode allows you to conduct quick financial transactions with other users without sharing personal financial information. The benefits are many, making this app one that's well worth downloading.
Here are the download links for Google's new digital payment app for India.