A Step By Step Guide to Understanding Search Intent for Search Engine Optimization
Raja
Search engine optimization also abbreviated as SEO is a strategic way of building more tariff on your website. Additionally, having a high ranking with Google when it comes to your content, it enables your website to stand out from other websites, and attract more individuals to your site. With more customers visiting your website, you are aiming to sell more of your items within the website. More so, you can also attract potential customers.
Additionally, apart from SEO strategy in digital marketing services, an excellent way to bring more traffic to your site is optimizing your blogs and content. However, most people use words when it comes to learning more about products on the internet, and so, to actually convince 90 percent of people to buy your items or even come back for more, then you need to do more than good content.

To do so, then you need to improvise a new tactic. Apart from subscribing potential customers to your website through newsletters and recurrent content every time, you need to take into consideration the use of search intents. Here, I will take you through search intent, explain to you all about it, and even ways to optimize your blogs and content for search intent.
What Is the Search Intent?
Search intent is simply the way people conduct a specific search on the internet in the aim of finding their desired products. Nonetheless, to understand search intent correctly, then you need to ask yourself questions like, why people are searching for specific products? And so if they are looking into these products, then do they get the answers to their questions? Or are they interested in a particular website? Or are they search to purchase an item?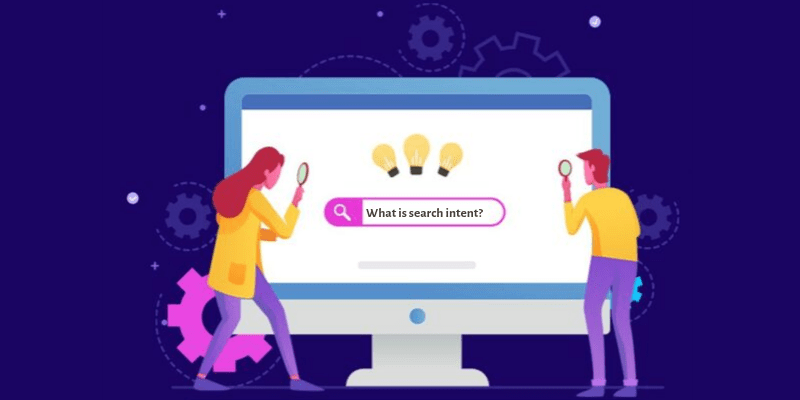 Over the years, Google has managed to determine most of the search intent of individuals on the internet. Google has done this so that it can rank pages which fill the search terms people search on the internet. Due to this, Google has made it essential to pages and post to match most of the search intent to all your audiences.
Now, having seen what search intent is all about, let's look at distinct and the particular types of search intent.
Types of Search Intent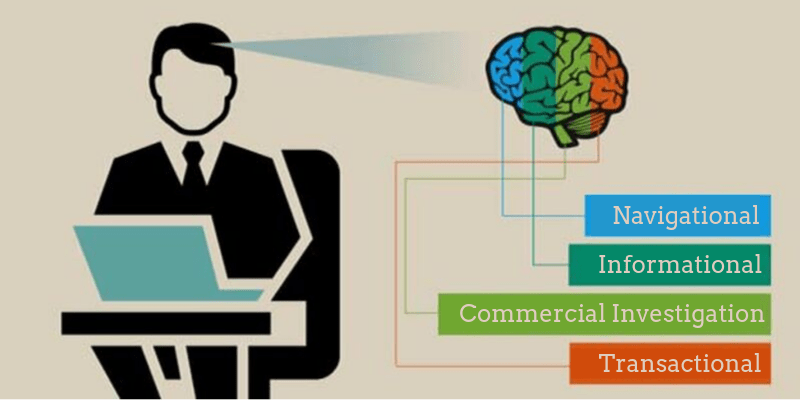 There are four types of search intent:
1. Navigation Search Intent
The first type of purpose is known as navigation intent, just as the word indicates, navigation meaning finding a way, and then people with navigation intent are trying to reach out to specific websites. For instance, people search for Instagram are on their way to the Instagram website, and so, all their search intent are associated with Instagram.
However, when it comes to navigation intent optimization and ranking, this is only beneficial and convenient for organic traffic on your website.
2. Information Search Intent
The second type of search intent is known as informational intent, as the name suggests, most of the search intent done on the internet are purposely for information. Information search intent includes searches for things like information about weather, information about older people, and so on. Information search intent targets a specific topic which people are interested in looking.
3. Commercial Investigation Intent
Some people out there are just trying to shop for future items, and so, commercial purpose comes in. These people try to use a market plan for next purchase. For instance, a user can search for something like which is the best vacuum cleaner? Which car is convenience for business purpose only?
Such customers have transactional intent, but from their perspective, they need more convincing and time to purchase these items. Such a plan is known as commercial investigation intent since most people use these search intents for investigation and commercial purpose.
4. Transactional Search Intent
The last type of search intent is known as transactional search intent. Transactional search intent comes in when people try to purchase items online, but before deciding on the website to buy, they initially perform a price search on a different website to compare with the rest. After a long search, then these people purchase the best site. People with the urge of buying items on the internet use the transactional intent.
---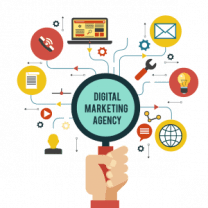 Wondering How to Get Your Website on the First Page of Google?
Dot Com Infoway provides a free consulting session, during which we will do a quick audit of the various aspects of your online presence and let you know how digital marketing can help you boost your business.
---
How to Successfully Optimize Your Content for Search Intent?
Basically, before releasing your content on the website, you might need first to check whether your landing page is a perfect fit for the search intent and convenient to your audiences. For this, if your audience is searching for information, then your landing page should not display a product page. I most cases, this kind of landing page will probably scare them away.
So, to bring then close to your items, then you need to direct than straight to your shop, most people out there don't like long boring articles. However, when it comes to search intent SEO, one thing you should keep in your mind is enriching your content with more commercial driven and light keywords. These keywords will help in a pop-up search done by potential customers.
Keyword optimization is one of the most strategic ways when it comes to ranking for google and so, including every keyword in your page title is the best thing to do as far as search intent is a concern. For instance, if you are selling medication kits, you can optimize a product page on your website like [by medication kit], perhaps you could also include a short article on administering medication formalities before using the medication kit. More so, apart from a follow-up article, you can also add a search intent term like how to use a specific type of medication kit.
However, when it comes to search intent, sometimes it is difficult to determine the exact search query. Perhaps, a different user may have a slight search intent to your optimized page title, and this can make a vast difference when it comes to the pages display after the search.
Nevertheless, just like entering a dinner house and asking for your specific meal, the only way to include a particular intent which most users will follow is by directly asking your audience. Apart from direct messaging with your viewers, you can conduct short surveys like what your audience would like to pop up when they key in a specific keyword.
By doing so, the survey will help you in determining what to include in your page title, and thus, this will probably assist in providing more insight when it comes to search intent by your audience.
Conclusion
It is crucial to make sure that all the content you provide is a perfect fit for both search intent and also the terms people engage searching for a specific page. As well as the search intent is ideally station for your audience, make sure to add an information page to accompany the search intent by the viewers. Information articles are proven to help audiences when it comes to purchasing items on digital marketing on websites.
If users are searching for items to purchase, then add a transactional intent or a commercial investigation intent on your page. Most important, redirect people to your shops once they key in the search intent. If the people are prone to purchasing one or two of your items, then don't forget to add an informational article next to the elements.