How Super App Development Works and Its Comprehensive Benefits
Venkatesh C.R
If you ask a Mobile App Development Agency about the benefits of super app development, they'll likely point to words like "convenience", "all-in-one", and "one-stop". Undoubtedly, more than one of those terms is used to market these kinds of apps. They're their main strengths, after all. 
Indeed, super apps more than earn their name by simply being more practical than your conventional stand-alone app. In a field that consistently strives to make life as easy for everyone as possible, it's basically a match made in heaven.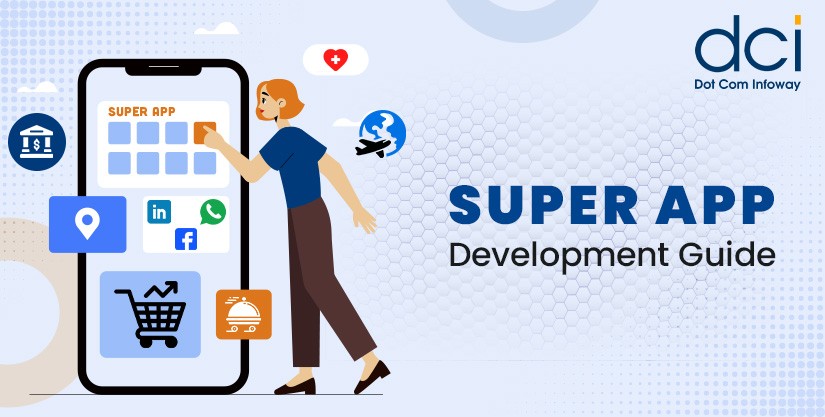 What Makes an App a "Super App"?
We have a lot to thank the people who came up with the concept of the super app (or super-app) when they were brainstorming the best ideas for app development. 
It abounds in practicality precisely because it combines the functionalities of multiple apps into one. It's not just about offering as many features as possible. Typically, a super app platform is one that's able to render numerous services that users will normally need more than one app to fulfil. 
What Makes It Different from Standard Apps?
We're talking about across-the-board capabilities that usually mix categories and niches. Think about an app that offers games while serving as a communication channel, e-commerce store, and payment processor simultaneously.
While an average app will focus on one service, a super app functions like a Swiss Army knife instead and offers solutions for myriad concerns and purposes.

Recent Stats Related to Super Apps
These stats underline why there's a continuing surge in demand for super app development:
A report from July 2022 reveals that up to 72% of consumers find the concept of super apps interesting.

57% of users like a super app's ability to mitigate the risks of data privacy while using digital platforms. 

WeChat, the world's first super app, is used by more than half of China's population and is expected to reach over 800 million users in 2022.
Two Main Kinds of Super Apps
Customer-Based
Mobile application development services build super apps that let users (as customers) perform and complete multiple tasks and activities like communicating with friends, ordering food, paying bills, buying groceries, shopping, etc. 
It combines social, financial, retail, and even delivery services in one platform. Customer-based apps normally make money from the micro-transactions that happen with regard to all these services. 
Employee-Based
A super app development company will more than likely offer effective and responsive B2E solutions as well. 
A good example of a one-stop app is one that lets managers communicate with their employees while having the tools to hone relationships with them and even mentor and educate them about novel technologies. 
These have been a staple part of mobile app development for startups for a good reason. 
Main Considerations Before Building a Super App
Don't Chase Two Rabbits at Once
The top mobile app developers can attest to the importance of starting with a clear focus on one service first. As the app undergoes growth in its audience, that's the best time to begin integrating more features and services to meet their growing needs and impart better convenience. 
Focus On User Experience
What features of mobile application development will contribute a great deal on improving user experience? You should always be asking this question in order to not miss offering features that users need the most. 
Nourish a Supply-Side Economy
This only makes it easier and smoother for you to transition to offering other services. Think of apps like Uber and Grab and how they capitalized on supplying the needs for people to be more mobile. 
Aim to Build an Ecosystem With Mutual Purpose and Goals
Collaborating will always be necessary for any business endeavor, but we can't deny that it's all the more so for anyone meaning to go into super app development or for those who need enterprise mobility solutions. 
Since you're aiming for a more comprehensive scope in offering services, there should be a ready network of businesses that will be able to help you achieve just that.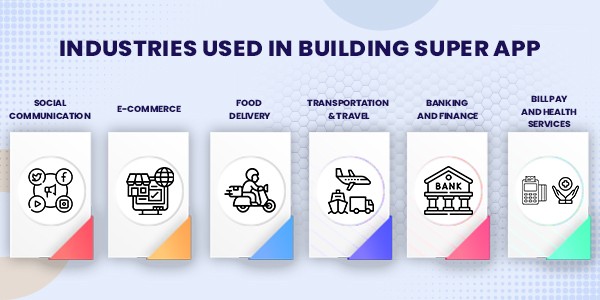 ---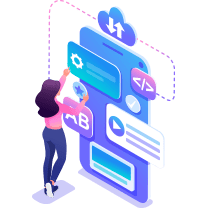 One-Stop Solution For Your App Business
If you're seeking an efficient way to manage a business that offers multiple services, then as a top super app development company, we can provide you with a modern, enterprise-ready solution that enables you to offer entirely fulfilled services to your clients.
---
Key Steps in Super App Development
Perform Market Research and Plan Your Strategy
This is an essential, preliminary part of every mobile app development guide because it gives you the necessary direction from the start. You should have solid knowledge about your target audience and what their needs are. 
Choose the most suitable business strategy from there. These are steps you can't miss for any form of custom mobile app development.  
Choose an Appropriate Platform
Will you be developing a hybrid, native, or web app? Each of these options has its own upsides and downsides. It's important to sync this with how you want your super app to function in the long run in order to avoid needless expenses.
Finalize Features and Other Functionalities
Your super app development agency will likely ask you for a list of the features you're sure will make the cut in your app. The following should be integrated by default:
Google and Social Media Registration
People want a convenient, quick way to access your app's contents. Google and social media sign-ups ensure that. 
Support for Various Languages
If you mean to cater to a global or inter-regional audience, this is a must to make your app more accessible to multiple audiences. 
Payment Options
How will your users be able to purchase items, assuming you're going to include a retail/e-commerce aspect to your super app? When it comes to this, the more, the better, so don't pull punches when including cashless, mobile, and QR code options. 
Booking Feature
Services that require to be booked need to have a scheduling scheme that will be for the user's benefit.
Weigh UI/UX Factors
Will your super app benefit more from a more native design? In most cases, the answer to this is yes. What's sure is mobile app UI/UX considerations are part of the Fundamentals. 
However, you definitely should have a dedicated design phase in which you'll be able to properly visualize your app's appearance and user flow, normally by using wireframes and prototypes.
Choose the Right Tech Stack
Will your app be better built using Flutter or HTML5? What programming language/s will be appropriate for your particular project? 
You also need to weight the tools for testing and developing like ReactJs and Redux or Katalon and Selenium, to cite a few. 
Start the Fundamental Processes
After all the planning's done including the deliberations on the cost to build a mobile app, it's time to start designing, developing, and testing. Normally, super app developers come up with and hone their own unique processes to ensure optimal development. 
Prioritize Security and Updates
Security risks will always be present in most mobile app development platforms, super apps included. Remember: users are interested in super apps because of better privacy. 
This underscores the importance of regular updates geared toward constant improvement. 

Why Super Apps Must be Staples of Large Companies?
Allows Them to Cover More Ground
This is in terms of the digital services they'll be able to render – usually, to the point that they'll be able to tick all checkboxes. 
An Almost Illimitable Source of User Data
Since super apps are focused on rendering multiple services, it's easier for them to accrue a wealth of user data vital for improving customer experience and boosting operational processes, among other important facets. 
Puts User Convenience First
Super apps save your customers time, effort, and even space on their smartphones because of their all-around nature. 
Boosts Customer Retention
Mobile app consultation services espouse the importance of delivering what users need the most to keep them hooked. Super apps are more inclined to do that given their innately comprehensive quality. 
Conclusion
If you're planning to get into super app development, one great option is to hire dedicated developers. At Dot Com Infoway, we have ample experience in delivering specialized forms of mobile app development. In short, we're certain that we'll be able to cater to everyone's requirements and goals on a full-scale scope, which these kinds of apps need.