How to Hire the Best Mobile App Developers Every Time
Venkatesh C.R
Developing an app from scratch is no walk in the park. You will have to prepare and plan everything from the start. And one particularly challenging decision you need to make is the mobile app development company you will be working with. Of course, almost all of us want to hire dedicated developers to realize our goals, whether they are personal or business-related. We can't settle for anything less as the endeavor requires plenty of resources.
To the uninformed, choosing the best app development company might seem like a thoroughly complicated thing, when it really shouldn't be. You only need to take the time to learn how to weigh your options, consider your goals, and know what to look for. This way, you won't find it hard to overcome common app development mistakes. Below, we offer a wealth of information about this topic to get you started on the right path.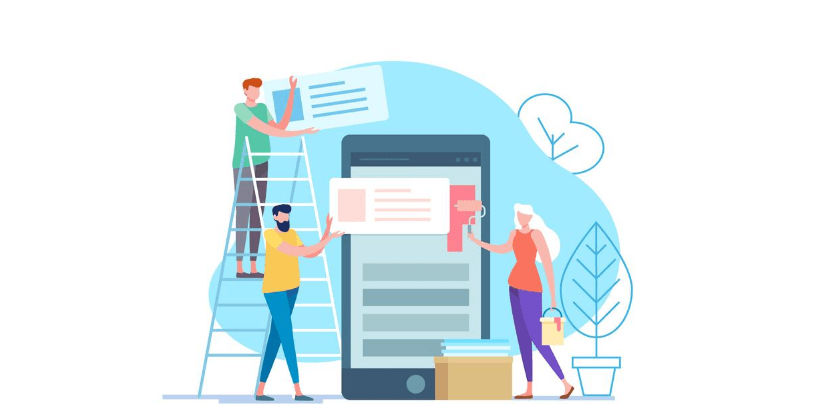 Top Tips to Remember to Choose the Best Mobile App Development Company
1. Look at the Experience of the Company First
Since we are talking about the best here, you want to go for a company that already has significant mileage as far as mobile app development is concerned. How much app expertise do their developer teams have? How long have they been in the industry? How many clients have worked with and can vouch for them? To know the answers to these questions, you should take the time to request for their app development portfolio.
Also, working with an experienced company also increases your chances of overcoming app developing mistakes as you progress with your campaign. All the better if the development team has already acquired enough chemistry when working together. These kinds of teams likely possess the needed confidence and skill to develop your app without encountering hurdles along the way.
2. The Company Should Be Willing to Help You Learn and Be Open to Your Queries
It won't hurt, for instance, to know what technology they are using to fulfill each client's projects. Do they impart technology consultation willingly? More often than not, companies that reach out to their clients with these consultations are the ones that readily reveal their desire to help you succeed.
Openness to communication ensures transparency and sets up a good working relationship from the get-go. It also builds up trust, which is necessary if you will be revealing all your ideas to your chosen company. Additionally, the fact that you will be working together for a long period of time only underscores the importance of building trust via optimal communication.
3. Make Sure That Their Mobile App Development Process Is Efficient
What do we mean exactly by "efficient"? It's about being able to make the most out of your resources, namely time, effort, and money. At best, you want to work with a company that takes advantage of automation to save plenty of time and decrease the time it takes for your app to go through the various stages of development. The development team should be proactive in giving you regular updates about the progress of the app.
The best mobile companies often reveal to you their process, and as much as possible, it has to be systematic and not prone to change or revision, while still managing to be adaptable to various circumstances that might arise during development. Efficiency also entails minimal delay and timely delivery of results. For most enterprises, these are nothing short of crucial.
---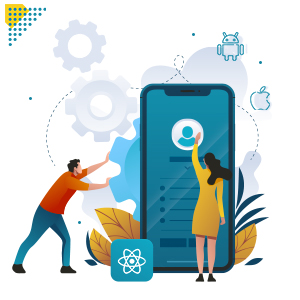 Are You Looking for a Mobile App Developing Expertise?
Dot Com Infoway is a leading mobile app development company, which creates scalable and interactive mobile applications that can amplify the level of user experience to meet any specific business requirements.
---
4. Assess Their App Expertise
Are they versatile enough to offer solutions to numerous spectra of business ideas? Or are they just limited to delivering good results in specific categories like gaming apps, healthcare apps, or social networking apps?
It goes without saying that mobile app development companies that can confidently provide competent solutions to various app ideas should be on top of your list, assuming they can guarantee good results in the category your app belongs to. In the end, this again goes back to experience, although in this case, we also have to consider the past results that the company can confidently show to you.
5. They Should Be Able to Help You Well after Your App Has Been Successfully Developed
We are referring to those companies that really take the time to provide post-development support. Not a lot of companies are normally willing (or able) to go the extra mile in doing these for clients.
Post-development and post-deployment support are usually concerned about maintenance, after all. You have to anticipate the possibility of bugs and tweaks that need to be done to improve the essential aspects of the app. Admittedly, this is extra work for the developer, so companies that readily offer this upon signing a contract or any kind of work agreement you enter into are definitely worth recommending.
Of course, any kind of post-development support also includes vital steps like submitting the finished app to the App Store or Play Store. Certain companies go even farther by helping you monetize your app. They know the app best, after all, since they were the ones who created it. This fact should give them a ready edge when any kind of promotion needs to be done or give you more workable solutions and suggestions for monetizing it.
That said, post-development support is certainly just as important as creating an app from start to finish. If your chosen mobile app development company also offers it, chances are high that they will be able to help you achieve your app marketing goals as well.
Conclusion
Having an app idea become reality is enough to fill any person or business owner with immense satisfaction. You will have significantly progressed by then, after all, in whatever goal you have in mind for developing an app. And, understandably, getting there is easier said than done. Finally, hope that you got the answer for the question "how to hire app developer?". Now, Do you have question "how much does it cost to hire an app developer" in mind, don't worry on it. There are so many best & cheap app developers in India & USA to build mobile app.
But with the help of the best mobile app developers, it should be a smooth, efficient, and cost-effective process every time. More importantly, you should be able to end up with an app that is as loyal to your original vision as possible.