How to Improve Your Revenue With Conversion Rate Optimization (CRO)
Raja
It is the best thing for every business to get tons of traffic on its website. But if the entire traffic isn't converting into something such as content download, sales, or signup to emails, it can be worrying. So, while you plan to get more visitors for your website, it is the most compelling step that they become paying customers.
And getting them there requires additional efforts, such as introducing easier navigations, shorter paths as you make it more enjoyable for them. Let their experience be simple as you raise the percentage of your traffic's purchasing capacity, a process called CRO (Conversion Rate Optimization).

What is CRO?
Therefore, CRO is the systematic process of increasing the percentage of visitors as they take the desired action — purchasing. And what are the best tools that help in Conversion Rate Optimization?
The Tools that Every Blog Needs to Maximize CRO
There are great CRO importance & benefits. With the best tools, that will offer the necessary support to your coveted destination, your website will become unique as it generates revenue.
Here is a list of top tools for a remarkable conversion rate optimization, and before that, let's first find out what happened to your site yesterday. Was there any purchasing activity, did the visitors download a file, and what is your conversion rate?
The tools that help you in the Conversion Rate Optimization:
1. Google Analytics
It is a free tool. Google Analytics is currently boasting of a huge space it occupies in the market. Once you have raw data available, it will help you understand and control what you're doing. Every Internet Marketing Agency should use this tool to monitor the user traffic and, etc.
Pros: There are free tutorials that guide you on how to use it It offers a free custom reporting where you quickly filter out the metrics that are essential to you on a specific period. It is easy to install. It has a readily available segmentation It can host multiple users.
Cons: It is unable to track both forms and fields on the website as it doesn't export raw data.
2. Clicky
It is a tool that is available in both free and premium level that most people use to avoid Google.
Pros: It monitors up to 5 keywords. It helps you monitor the visitors to your website in real time as you view their actions. It tracks visitors by names once they leave comments.
Cons: Clicky can be slow at times.
3. Chartbeat
It is a premium tool which specializes in various key areas.
Pros: It provides an excellent social media interface which allows you to monitor your performance and monitor chatter. It gives you a clear process of page loading and how it affects your bounce rate. It views individual visitors — which helps you to visualize your funnel instantly.
Cons: It can't establish the places that users are exiting your site from. It is more of a lite tool and not an entire analytics suite.
4. Woopra
It is a free and premium tool with robust features that gives everyone an equal opportunity to become a successful blog owner who focuses on the enterprise.
Pros: It has a responsive customer service team with extensive knowledge to get you running. It provides simple but extensive tracking. It provides a comprehensive record of action by visitors. It allows you to open the dashboard and establish technicalities that may develop.
Cons: It has a limited third-party integration. Also, it doesn't allow data export in excel format.
5. Mixpanel
It is free up to enterprise level software — which can help you get the most out of the visitors of your site.
Pros: It provides in-depth information about the funnel as it establishes where your visitors commonly jump the ship. It allows you to segment the analytics data and identify what is happening on your site It allows you to export raw data.
Cons: It offers less effective e-commerce tracking capabilities.
GoingUp Tools
It is a lite analytics tool that provides users with free SEO tools that optimizes the site. Open Web Analytics which is an open source alternative with pricier options.
The Church Analytics, — a premium analytics tool with an extremely low price point that tracks visitors from either the desktop or mobile devices. FoxMetrics that simplifies analytics software while allowing a single user to handle all data while running successful websites.
What should you track? As the site owner, you need to track the activities by the visitors such as in individual adding a particular item to their cart, or subscribing to your newsletter; you also need to find out whether the visitor downloads a file or purchase an item. So, it's essential to track the visitor's activities as you make them your potential clients.
---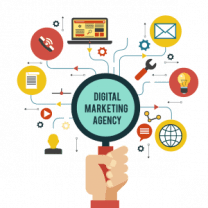 Wondering How to Improve Online Presence?
Dot Com Infoway provides a free consulting session, during which we will do a quick audit of the various aspects of your online presence and let you know how digital marketing can help you boost your business.
---
Market Research and Competitor Analysis
You've implemented several CRO strategies to increase your conversion rate. But have you researched your competitors? It is a significant step towards achieving your business objectives.
Use the right Metrics to analyze CRO as you improve on the common mistakes. Is there something that you are doing and you shouldn't, or perhaps are you omitting something that you need to do? Also, identify and improve on your competitors' weaknesses. Here is all you need to do!
Identify Your Top Competitors
Try Out Your Competition
Analyze Competitor Performance and Strategy
What do you need to make your rates more appealing? Are your competitors providing multiple pricing options that you aren't? Think of any guarantees that will make your offers unique and trustworthy.
Dazzling CRO Techniques for Your Site Conversion Rate
When optimizing a website for conversion rate, the first element should be how to optimize the calls to action. Looking at the strongest conversion rate strategies, you will realize that you need to understand your visitors' primary intention. With a call to action, basic psychology plays a vital role in CTA optimization.
Create your customer desire to act by convincing them to make the purchase. But then making changes to your blog can be difficult, expensive, or even lead to unexpected results and the conversion rate will not increase as you may predict.
Here are practices to effectively increase your conversion rate:
Minimize the fields of the forms by deleting unnecessary form fields.
Use appealing colors that contrast with the call-to-action (CTA) buttons for your website.
Eliminate the image sliders.
Run tests on the text of the CTA
Includes a video
Use a clear title
What Is A/B Testing? All You Need to Know!
CRO utilizes an ideal process called A/B testing — and experimentation process also called split testing. It compares two versions of a similar webpage to give the right results. So, two different versions are shown to similar sets of visitors as the version that performs more effectively is declared the winner.
But before conducting an A/B test, you will need to find out if your site gets sufficient traffic that can give accurate results.
Once your blog has enough traffic for A/B test, you will be free to start experimenting. Running an A/B test requires you to do several things: use a tool such as Optimizely, Adobe Target, Convert, etc.
With Google Analytics, you will need to set goals to guide your visitors to complete a particular task. So, for CRO purpose, goals are the ones that you need to focus on.
Conclusion
Getting traffic to your website is one step, and converting these visitors into potential buyers is another step, which requires additional effort. So, for your site to be effective, you need to set up an exclusive strategy that optimizes the right tools. Discover all the best approaches for the effective experience for your site.