How to Market Your STO (Security Token Offering) Successfully
Alfred
Before the advent of the Initial Coin Offering (ICO) the Initial Public Offering (IPO) was the best way to raise capital for a company or monetize the investments of the founding partners of the company or the private equity investors. Then ICOs rose into prominence and have seen significant growth. In the first quarter of 2018 ICOs managed to make more capital than all the ICOs did in the whole year of 2017.
Unfortunately, ICOs have an iffy success rate. 48% of all the ICOs in 2017 were successful. An unfortunate side-effect of ICOs was the growth of many illicit ICOs that defrauded many potential investors and smeared ICOs for a good, long while. There is a new shift in paradigms happening right now. STOs are set to take over from ICOs and IPOs.

Security Token Offering (STO)
A security token is a cryptocurrency that generates income in the form of dividends, profits, shares, interest, etc., for the investor or invests in other resources that also produce income. Hence, a Security Token Offering (also known as STO) is a submission of security tokens for sale to the general public.
To prevent any illicit activity that could occur (like in ICOs) the SEC (Securities and Exchange Commission) test the token with the Howey test to make sure it can be properly deemed as a security token. Security tokens are given value from external real-world assets that can be traded. These assets act as the link between the normal financial trading markets and the blockchain market that the tokens exist in.
Unlike ICOs, STOs are backed by fungible, negotiable assets that one has invested in. The tokens are financial instruments that have actual value in terms of money and obey the SEC's procedures on trading, compliance, and issuance. The secure nature of STOs allows for an increase in blockchain technology and creates opportunities for funding from VCs (Venture Capitalists) that were previously unavailable to some other groups.
Marketing of STOs
Before you can start marketing your STO, your token must be fully compliant with the regulations and guidelines of the particular region the token is being offered in. Also, you must be aware of the fundamentals and the numerous mechanisms involved to achieve proper market penetration.
The following are steps to market one's STO effectively,
Before the sale of the security token can begin, several issues need to be handled. You will need to prepare a whitepaper, a document that informs potential investors, clients, etc. on what you and your company or project are about and how valuable it will be for stakeholders. You will need to be as clear and concise as possible in a manner that is both professional and user-friendly. Details like revenue mechanisms, legal regulations, technology, etc., should also feature in your whitepaper.
A website with a basic summary of your company or project is another thing you need to prepare. It will need to feature details on the STO, your colleagues or employees, a timeline for completion of objectives, etc. Make sure your website comes with security features such as HTTPS (HyperText Transfer Protocol Secure).
At the stage where your token isn't ready for sale, you will still need to market the idea behind it. The best way at this stage is content creation. You should be writing blog posts, articles, and social media posts telling people about your company or project and the token is backed by it. Focus on the quality and accuracy of your content and research ways of getting through to your targeted audience as best as you can.
---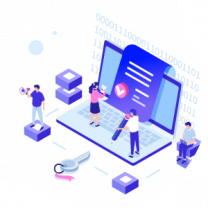 Looking to Get Started With Security Token Marketing Agency?
We analyze and get insights about your project to create a new marketing strategy to promote your security token to your investors. We will provide the best STO marketing service to give wings to your security token.
---
At this stage, you should be making your STO a very enticing proposition for investors. A PR (Public Relations) campaign is a great way to generate some publicity around your token. You can use authorized media outlets to broadcast news of your token sale or retain the services of a PR firm if you need to focus on other issues.
You could also use link building, a Search Engine Optimization (SEO) technique to create backlinks from high Domain Authority (DA) sites in your area of interest to your website. With high-quality links from reputed sites in your niche, the search engine ranking, prominence, and standing of your website will grow significantly.
Using listing sites can help spread the word about your STO even more. These sites allow you to advertise your token to potential investors, so include details like a link to your whitepaper, information on your token, dates, etc. A few of the top listing sites include Listatoken, Coingecko, Tokenmarket, and Coinmarketcap.
Social media can be used to expose your token to a large number of people, some of whom will be interested in your project or company. Posting on Facebook Twitter, Reddit, etc., can increase your token's visibility significantly.
At the time of your STO's beginning, you must have some kind of buzz going on about you and your token. Without initial anticipation, your job is an uphill battle. Even with that initial anticipation, you still need to do a few things.
Investors will need your assistance during your STO. You must be available to answer all questions about your token at any time. Therefore, any investor must have a way of reaching you or someone on your team.
Networking is also a great way to build upon your buzz and generate respect and trust in your token. The best way to do this is to allow investors to partner with your token through a referral program or a partnership promotion.
Another way to build loyalty in your market is through token giveaways. This will also encourage others to spread the word on your token. Techniques for token giveaways include bounty programs, bonus tokens, etc.
At this point, your work is mostly done, and your security token is ready for sale. There are only a few things left to do here.
You need to get the STO listed in exchanges. This is where investors and other holders of your security token can trade it for money or other cryptocurrencies. The most reputable of the cryptocurrency exchanges will be very difficult to get listed in, but a good STO marketer can help you get good listings.
Then, you will have to track the performance of the token. Any changes, positive and negative, must be noted so you can adjust accordingly.
Conclusion
A good plan for marketing your STO isn't going to be foolproof. There is still a chance it might not be as profitable as you need it to be. A good plan does ensure that your STO has the best chance possible of making it in the market.