App Monetization Strategies in Emerging Markets: An Interview with Bindu of DCMN
Alfred
With the rapid growth of mobile app market, how can app marketers expect to see the ad-tech evolve over the next few years? In the 2nd installment of our interview series, here's what Bindu Balakrishnan, Country Head, India – DCMN, had to say about app monetization challenges in emerging markets like India.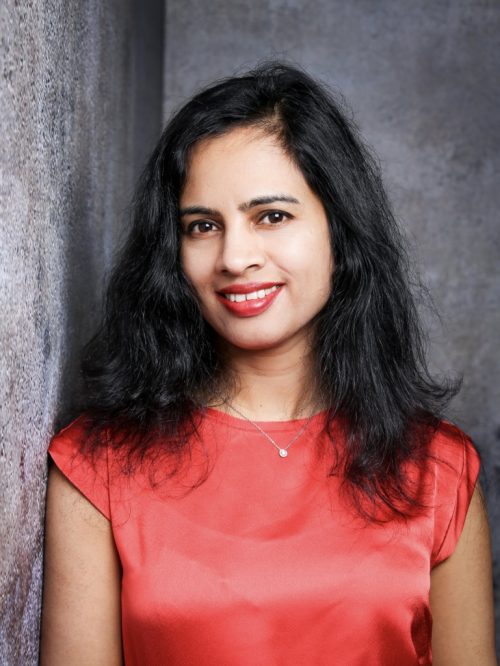 Bindu Balakrishnan leads the Indian operations of DCMN, an international growth marketing specialist and industry innovator in the fields of media, creative and technology. Previously, she co-founded 1SDK a mobile attribution analytics company. Bindu has a deep understanding of the Indian e-commerce and mobile ecosystem. She setup DCMN India and continues to spearhead DCMN's growth. Under her leadership, DCMN has disrupted the traditional TV advertising landscape in India and brought transparency and measurability to TV campaigns for digital brands.
Bindu studied at the prestigious Indian Institute of Management Kozhikode. She is a keen supporter of social causes and an avid traveler.

Here are our seven questions and her winning answers,
1. What do you think is the biggest misconception that app developers have had when it comes to advertising an app?
Mobile App developers with little or no exposure to advertising are very cost conscious and worry about return on investment. The biggest misconception is that advertising is expensive with no real way to directly measure its impact, when in fact the latest attribution technologies mean the reverse is true.
2. How could developers be benefited with TV advertising campaigns?
TV advertising helps scale well beyond the digital marketing efforts for promoting an app. It helps reach much larger audiences in a clutter-free, brand-safe channel. Also, being present on TV gives a certain credibility and promotes trust in the brand in the eyes of the viewer. Most of all, now it is possible to measure the impact of your TV advertising using similar metrics as you already use for digital marketing.
3. Based on your experience what are the common hurdles faced by app marketers?
It requires more marketing effort to stand out among the millions of apps out there and the cost of acquiring users for the app is ever increasing. Further, acquiring users is not enough; retention and engagement are also needed with great user experience and unique product features to ward off the threat from copycat apps that keep mushrooming. The frequently changing rules of the app stores and platforms do not help either.
4. Is app monetization challenging in emerging markets like India?
Emerging markets like India have their own challenges with app monetization due to lower lifetime value (LTV) of users, which impacts the most common app monetization strategy used here (ad-based monetization). In-app purchase is another monetization mechanism commonly used in games and utility apps to unlock features or levels of payment but this has not yet claimed as a big share of revenues in India as in the west.
Pay-to-download and subscriptions have shown appeal limited to few premium content and entertainment apps only. Monetization by selling app data on audience marketplaces is a relatively newer option but this has got privacy concerns as has been visible in the news lately with the recent Facebook-Cambridge Analytica fiasco. So, yes app monetization is challenging in India and requires a mixed approach based on the app and the category that it belongs to.
---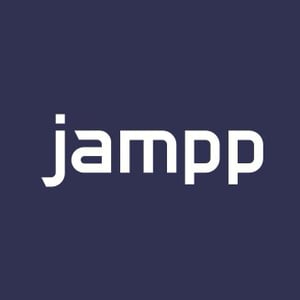 Expert Insight on Mobile App User Acquisition Strategies
An Interview with Florian Lutz of Jampp on how mobile app user acquisition will evolve in the upcoming year.
5. What is your view on remarketing on mobile?
Remarketing on mobile in the US/EU markets has been challenged lately due to limitations introduced in iOS 11 by Apple last year on cross-domain tracking within Safari. Although this has limited impact in India as iOS represents a much smaller market share in the Indian market (< 3%). Otherwise, remarketing on mobile remains a powerful and effective strategy due to the availability of much richer data (e.g. in-app events) and context (e.g. location).
It enables use cases like re-targeting users who have abandoned their carts in e-commerce apps, re-engaging dormant app users with fresher content and new features. Data used could be from the app developer's CRM/analytics platform or from mobile attribution analytics platforms that allow you to create and export user segments that can then be re-targeted on various platforms (Facebook, DSPs etc.).
6. What new features or innovations in the mobile ad tech market you are bringing to the market now or in the near future?
We have been running measurable TV campaigns for mobile apps successfully in the Indian market where we are currently offering TV analytics technology for free. We are looking to take our analytics ability to the next level with real-time detection of TV ad spot airings (currently this is being tested in our EU markets). This would help bring down the time it takes to get data about TV ad airings from days to minutes.
In addition, we have developed a product to help app marketers to respond to subtle behavioral changes using our intention & behavior targeting capabilities.
7. What would be your top 3 advice for an app startup CEO?
Start your mobile app marketing efforts using organic, word-of-mouth promotion to validate the product-market fit before doing paid advertising
Use the usual Facebook/Google channels to start your paid advertising efforts.
Add programmatic media buying to the mix to scale it further
Add TV to reach users in a brand-safe, clutter-free way, and then use an analytics tool to measure ROI on your TV campaigns.