Learn Social Media Algorithms & Unique Marketing Strategies for Each Platform
Venkatesh C.R
Since its dawn in the early 2000s, social media has consistently made a mark in people's lives. The novel concepts it introduced and the way it revolutionized the way we connect sealed its place in today's social norm, which inevitably includes the way we do business. Social media has become so business-friendly as a result, to the point that brands and companies can easily hyper-target numerous users on platforms like Facebook, Twitter, Instagram, etc. It even didn't take long for marketers to create specific strategies for each one based on the social media algorithms. There are specific, highly effective methods for Instagram marketing just as there are for Twitter marketing. Is it any wonder then that there's such a big demand for social media marketing services?
If you want a good reference as to the current state of social media marketing per platform along with the proven strategies in each one, look no further than this post.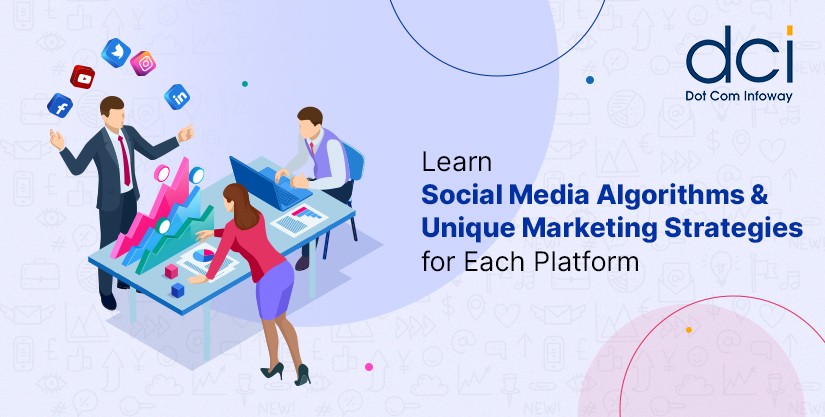 Common Strategies That Work for Any Channel
You'll see these techniques being applied a lot by any experienced digital marketing agency due to their reliability and sheer essentialness for any social media marketing campaign. You'll learn soon enough why by reading each entry here.
This may seem like a no-brainer, but it needs to be underscored simply because some campaigns tend to stray away from the ones they set. Others have unclear objectives so they end up unsure of what route to take when hurdles arise.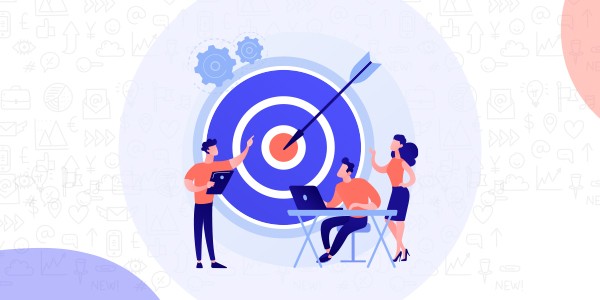 Goals in social media marketing pertain mostly to what you intend to achieve in a given campaign. Are you trying to improve brand awareness and visitors to your site? Or are you trying to boost ROI and sales? 
Understand and Focus on Your Target Audience
This is another thing that's essential for any kind of campaign since many make the mistake of going after as many leads as possible. Quality leads, however seemingly low they may seem when compared to the numerous (often low-quality) leads you acquire from shotgun approaches, often translate to better ROI. 
This is why it's better to focus on a specific target audience and learn about their behavior, needs, and requirements. This paves the way for optimal communication with them, too.
If you focus on creating content that is more likely to become viral, you not only save effort and time but enjoy other perks as well. Viral marketing cuts costs since people will naturally share your content (oftentimes at a pleasantly fast rate at that!). Besides the unrivalled reach, you can also build your brand's credibility without lifting a finger.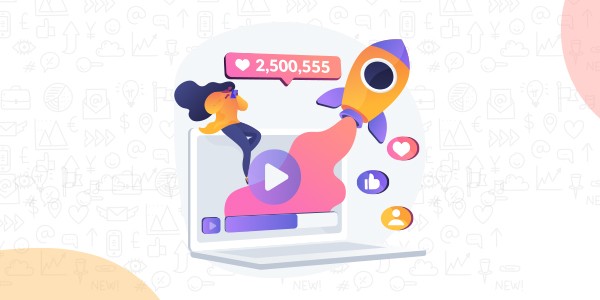 Even if you have the best content in the world, if you're posting at the wrong times, you're pretty much throwing most of its value away. For example, a key Facebook marketing strategy involves knowing the exact times to post. 
On Facebook, many can attest that 8 in the morning to 12 noon are the best times to post on weekdays. Some even schedule their software at these exact times, with comparatively successful results.
Measuring Results and Replanning
There's no better way to tweak and hone a campaign than to pay attention to the results. There's never really a perfect campaign, and there's almost always room for improvement. It's not just about figuring out whether a campaign is worth continuing with regard to the ROI you got (or didn't get). 
It's just as important to know whether you're targeting the right audience, making posts that they'll find engaging, etc. Pretty much every essential aspect of a campaign should be looked at then make improvements (i.e. replan) from there. 
An Overview of How Social Media Marketing Is Done Per Platform with Strategy Examples
Social Media channels for business offer myriad, distinctive solutions in the same way that the average user finds Facebook completely different from Twitter or Instagram. With that in mind, the following factors and strategies should always be considered should you decide to launch your campaign based on the different types of social media marketing. Let's start with Facebook. 
1. Facebook
a) Algorithm
Social media algorithms are important because it has a big impact on whether your content will appear to and engage your target audience. How can you be sure that your post will be viewed by the people meant for them? Relevancy plays an immense role in this regard, besides a number of other factors such as:
The fact that Facebook's algorithm prioritizes content posted by a user's friends and family.

The same goes for people and topics you reach out to and engage with.

The platform also places precedence on popular posts, posts with numerous comments, group- and event-related posts, and newer content in general. 
b) Demographics & Usage
The US and Canada occupy a big slice (47%, to be exact) of the ad revenue pie when it comes to Facebook. 56.6% of Facebook's audience worldwide is male. Up to 32% belong to the 25-34 age range.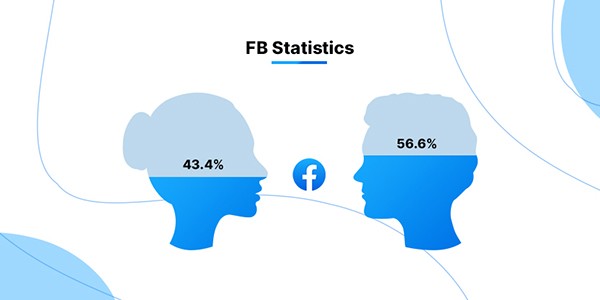 As for usage, the average Facebook user spends a little over 30 minutes per day on the platform, with a vast majority of them accessing it on their smartphones and tablets. As said above, the best time to post on the platform is early morning to noon on most weekdays. 
c) Recommended Unique Strategies
Focus on Ad Descriptions

– Facebook has a feature in their feed ads where they only show ad descriptions to the person that will find it engaging or appealing. You can use this to your advantage to include the most relevant information such as the exact price, reviews, ratings, and, of course, detailed information about the product. 

Carousel Ads

– These ads are highly recommended for the way you can present a product with their help. You can even tell a story, which only ever raises engagement and, in turn, boost conversions and traffic. Ultimately, they allow you to exercise your creativity to the fullest and include eye-catching visuals every time. 
d) Best Industries for Facebook
Ecommerce, Auto, and Fashion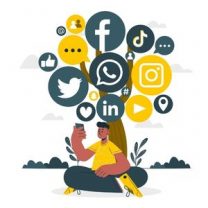 Are you seeking a Social Media Marketing Agency?
Nourish your digital presence with the help of the top social media marketing experts. Elevate the efficiency of your organization via the best digital marketing services.
2. Instagram
a) Algorithm
The platform puts importance on the number of likes a post has received as well as its recency.

Much like Facebook, it pushes your posts to people you engage with. 

Expect content creators that frequently post and can maintain quality to enjoy higher priority.

Content that relies on clickbait or has no inherent value will be demoted.
b) Demographics & Usage
Having over 1 billion users in 2021, Instagram easily earns its spot among the top marketing channels. At present, it's still growing at a rapid pace, a little more than 20%. 51.6% of users are male and 48.4% are female. Like Facebook, the majority of its users fall within the 25-34 age range.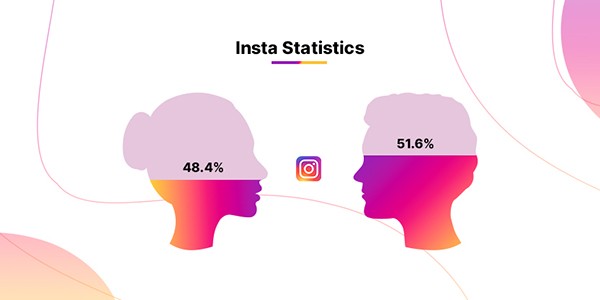 Tuesday is the best day to post based on engagement levels. As for the most ideal time to post on weekdays, experts recommend doing it between 10 AM to 3 PM.
c) Recommended Unique Strategies
High-Quality Creatives

– High-performing creatives will never lose their appeal. How-to guides alone, with their own unique spins, consistently draw tons of people, for example. Once we add awesome visuals to the equation, it only gets better from there. The key is to prioritize authenticity and do your best to humanize your content. 

Influencers

– Micro & macro influencers almost always have the innate advantage of creating content based on what they love and their general lifestyle. This allows them to craft genuine content that their loyal audience can't get enough of. Make sure to collaborate with those who share your passion and believe in your products. 
d) Best Industries for Instagram
Traveling, Lifestyle, Fashion, and Health
3. LinkedIn
a) Algorithm
Like the other two channels mentioned before, LinkedIn is no different in prioritizing content from people you are engaging with. 

Any post with high engagement and with long comments (either will do) is sure to gain the spotlight in the feeds. 

The platform values consistency as well.

Any kind of promotional content is deprioritized.
b) Demographics & Usage
As of 2021, LinkedIn is close to reaching 800 million users. A majority (38%) of users also belong in the 25-34 age range. 56.6% are male and 43.4% are female.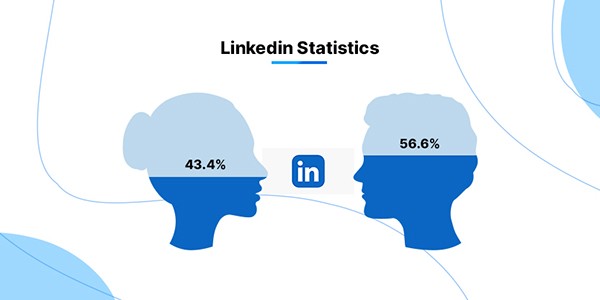 The best time to post on LinkedIn is between 8 AM to 11 AM on most weekdays, with Tuesday being considered as the most ideal day. 
c) Recommended Unique Strategies
Connections Building

– Exercise the fundamentals of networking when considering LinkedIn marketing, and you're all set. Build maximize connections & invite them to follow your business page. Follow up and engage with existing connections and be sure to post consistently. 

Video Creatives

– Video marketing is just as powerful on LinkedIn as it is on YouTube. They can bring immediate reactions, besides, of course, dispensing vital information and telling compelling stories. Use them to your advantage to build deeper connections. 
d) Best Industries for LinkedIn
IT, Healthcare, Construction, and Other B2B
4. Twitter
a) Algorithm
In Twitter Marketing, Recent posts take precedence as well as those with a high engagement and number of comments and retweets.

Any post from a user you follow will be prioritized. 
b) Demographics & Usage
As of 2021, the platform has 192 million active users. 63% fall in the 35-65 age range. 66% of users are male while 34% are female.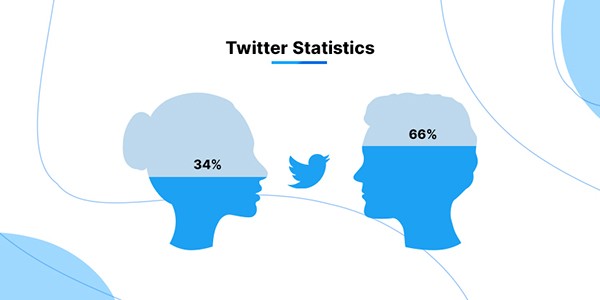 The best time to post is early morning and evening. That's between 8 AM and 10 AM or 6 PM and 9 PM. 
c) Recommended Unique Strategies
Hashtags

– Hashtags remain the most effective way to drive free traffic to your posts. After all, anyone who shifts to the 'Latest' tab will see all the new posts that contain that hashtag, should they be highly interested in the topic it's associated with. 'Top' posts benefit from it in the same way. 

Promoted Tweets

– You can promote your tweets to specific users, especially those who are more likely to be engaged with your content, pay your website a visit, or any kind of relevant action you want them to perform. 
d) Best Industries for Twitter
News, Politics, and Cinema
Conclusion
We hope that by revealing these strategies, we've educated you about how social media marketing helps businesses in a more in-depth way. Ultimately, the best social marketing ideas won't bring the intended value they can impart if you won't take action and plan accordingly.