How to Market Your Startup on a Tight Budget
DCI
Most business owners tend to find the financing they need to launch their new startups and get it up and running. But when it comes to marketing their business, that's where some business owners tend to shy away. But now since digital marketing is on the scene, there are a variety of ways for new startups to market their business on a tight budget. If you've just launched your business and are in need of implementing cost-effective marketing strategies, then continue reading, the information below may be helpful for you.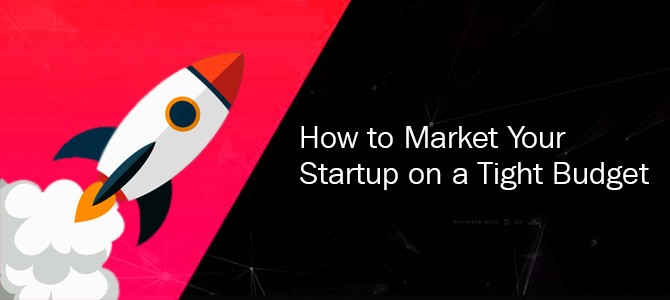 Getting the Proper Exposure
When making an attempt to bring exposure to your business and put the spotlight on your products or services, the five strategies below can assist you with that effort.
1. Know and Share Your Elevator Pitch
It's important to be able to share exactly what you do with others in roughly 30 seconds or less. This is referred to as an elevator pitch. It got his name from marketers who believed that entrepreneur should be able to quickly explain what they do if they ran into someone in an elevator. You'd only have a few seconds to get to the point and then their gone. Knowing exactly what you do, who your customers are and being able to articulate it quickly and effectively will allow you to put people on notice about your business in roughly 30 seconds and hopefully receive referrals.
Armed with this information, you can now begin to use it on countless advertisements such as on your brochures or flyers and you can even begin to place it in the signature of your emails that you send out to get even more exposure. As you do, people will begin to
Recognize that you are in business
Know exactly what you do and
Know who your customers are
2. Know and Share your "Why"
It's important to know what your "why" is (which is different from what you do and to whom you serve) but addresses why you started your business in the first place. This allows you to begin to share your story about how and why your new business came into existence. As you begin to share this information with as many people as possible, as well as on your marketing and advertising material, your why (or your story) will begin to resonate with people and your story will become more memorable.
3. Connect and Engage with Your Customers
Know exactly how to reach your ideal customers and begin to engage with them through the various social media platforms that are available. Consider connection with them using YouTube, Facebook, Twitter, Pinterest and some of the other popular platforms.
4. Start a SEO Keyword Rich Blog
If you write a blog, you will not only include information about your business as indicated above, but you will also begin to address some of the common issues that your potential customers are having and let them know that your product or service is the solution to their problems, needs or wants. One way to do this is to ensure that your blog has adequate keywords that your customers will likely use when searching for information on popular search engines. As they search for this information, your business will appear in the search results.
5. Make Your Business Known to the Locals
Since many local customers still rely on apps and their mobile device's mobile maps to find retail stores that are in their nearby area, it's important to make sure that you appear in local directories, on Google's Geo Maps and other local outlets that will help get your business found.