A Quick Guide to Get Started with a Mobile App Marketing Agency
Raja
Digital marketing for mobile apps can be a tricky road to take. If you're inexperienced, you might easily get lost in the haze of information (or misinformation). Even coming up with a sound and effective marketing plan for a mobile app, which is undoubtedly one of the most important preliminary steps you need to take, is not without its innate complexities. This is why a lot of campaigns are destined to end up in the wayside even before they are launched. It's not surprising then why many businesses and app owners' startups commission the aid of a mobile app marketing agency. These companies capitalize on the sheer knowledge and skill of their mobile marketing experts, who can weave and harness entirely new and profound ways to promote the mobile app or mobile games to the target customers.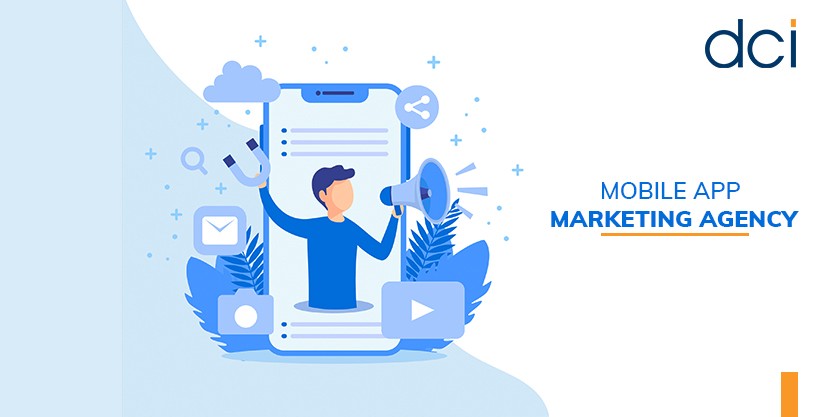 Why Do You Need Expert Support for Mobile App Marketing Agency Services?
Besides, of course, the compelling reason we have mentioned before, it's not hard to see why hiring mobile app advertising companies is the most logical route to take. These are the facts that, more or less, highlight why this is so.
Without the proper skill to craft strategies or use present trends to your advantage, you'll end up driving blind to the point that you shell out the money (usually on poor ASO/SEO and advertising) that has a very high chance of going to waste.
Do take note, though, that this benefit only applies when you partner with an agency that has the mileage, portfolio, and recognition to prove the quality of its services.
App marketing requires no less than full focus to ensure success and keep your revenue not only in the green but scaling as well.
While working with an app marketing company doesn't necessarily mean you get to assign all the pre-launch app marketing and post-launch app marketing to them (obviously, you still have to keep track of your campaign after all), it does significantly reduce your burden. Also, you won't have to perform most of the A/B testing and keyword research yourself, which, as many marketers will agree, are the most time-consuming steps.
It is enriching both ways.
Think of these agencies as part of your team, because we at DCI, in turn, think no less of our customers. A good Mobile app marketing company gets satisfaction from and thrives in the success of its clients.
When you partner with a responsive and customer-oriented app marketing agency, you open yourself up to the very real possibility of acquiring exclusive knowledge about app marketing as a whole (i.e. learn how to plan and execute more efficient strategies and analyze trends). In more ways than one, it also builds connections that have lasting benefits. In short, it's not just about getting short-term benefits from mobile app promotion services.
---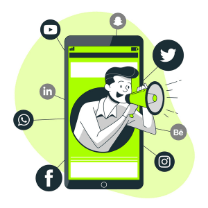 Ready to Make Your App Go Viral?

Our expert team helps you to reach your Marketing Goals.
---
Best Mobile App Marketing Strategies
1. Know your target audience.
This is nothing short of vital for you to set your app up for success so we can't ever skip this part. Even if you think you've done this part before initiating your app's development, your app promotion strategies would never be optimized if you aren't sure of what your clients want in an app, their age range, habits, and lifestyle.
The best app marketing strategies often require you to zero in on essential factors. In this case, it's your users' demographic and the main keywords associated with them. The more you communicate and connect with your audience, the more opportunities are opened up to ask for their feedback, which is essentially gold for your app.
2. Aim to stand apart from the competition.
Of course, this also entails knowing what you're going against. What are the strategies they're using? Can you come up with your own app marketing ideas from their techniques? Use the knowledge you acquire to come up with ways and twists to already working methods to stand out. Also, pinpoint your competitors' weaknesses and take advantage of them by addressing them through your app.
3. Conduct mobile app SEO optimization.
App marketing is more than just ASO (which shall be explained in the succeeding section). Your app will also benefit a lot from SEO through maintaining blogs, landing pages, and a dedicated website. Be consistent with blogging and continuously hone your landing pages to make them engaging to boost conversions. The same can be said for your website — keep it professional.
4. Rely on good, old email marketing.
Email marketing is old but still gold. When crafting attention-grabbing emails, you need to put most of your chips on your CTAs and your message. Always remember: excellent email copy goes a long way in attaining high customer retention rates.
Why Mobile App Store Optimization (ASO) Is Important?
Much like SEO benefits websites through organic traffic, the same applies to ASO for apps. You'll have to optimize your app's title, description, tags, etc. in order to rank high in the App Store and Play Store. Play Store optimization
Ultimately, ASO's main appeal and obvious advantage over paid advertising are that, as long as your app ranks high for the best search terms, then the app would enjoy continuous (essentially free) traffic, downloads, and installs.
Here are a couple of App Store Optimization tips that the best App Store Optimization services can swear by:
When coming up with your App Store optimization plan, you need to build around the relevant keywords you have gathered. Obviously, this takes careful keyword research.
Results-based Play Store optimization prioritizes setting the right app title and description to rank for the best keywords.
Be sure to readily exhibit what your app is about and its main features through the screenshots, icons, and videos you use.
Certain App Store optimization tools could be used to conduct campaigns more conveniently and efficiently. Google's Keyword Planner is one free tool for research. App Annie, on the other hand, is practically a godsend for app analytics. Others let you check your Google Play Store keyword Mobile App ranking and give you better insights. A good app store optimization agency should be able to advise you about the best ones to use for your particular case.
---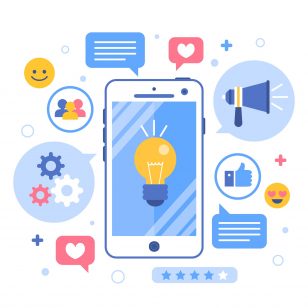 Increase your App Downloads

Acquire Right ASO Services and Improve your Conversion Rates.
---
Drive More Conversions via Mobile App Campaigns
App marketing won't be complete without ad campaigns being thrown in the mix. These hyper-focused campaigns can pretty much guarantee tenfold conversions if done right. The best mobile ad campaigns know the importance of using ad copy that creates a profound sense of urgency for most people who read them.
Additionally, a terrific Google ads app campaign is also characterized by consistent testing, particularly changing keyword match types to gauge the best-performing ones. Another kind that is equally effective and more specific is a mobile app install campaign; this, too, has its own unique strategies, which can drive installs when your app needs it the most.
Overall, the best mobile app marketing campaigns guarantee a high return on ad spend (ROAS), and the secret ingredients behind their success are almost always consistency and meticulousness.
Other App Promotion Services
Issue app press releases.
Press releases offer a great opportunity to promote your app, what it offers and the value it brings to its target audience. Essentially, it serves as a catalyst for word-of-mouth marketing as well since you will be involving the media in the process — once they deem it worthy of being covered, your app will be getting free promotion.
Keep the blogging grind going.
As any savvy ASO & Mobile App Marketing agency can attest, regular blogging definitely pays off in the long run even for apps. Google likes activity, and the more you send signals from your blog that you are active in your app's niche, you'll be gaining boosts not only in SEO ranking but ASO keyword ranking as well. In short, it has a strong domino effect (although "strong" could prove to be an understatement).
Leverage social media and influencers.
Facebook, Twitter, and Instagram often form the holy trinity of social media promotions. Due to them being good venues filled with untapped traffic potential, this type of app marketing is often a must-have in any kind of app marketing strategy.
The same rings true for influencer marketing. An influencer marketing platform is a perennial inclusion in proven-working mobile app marketing tips simply because influencers are cost-effective in a way that they're cheaper than most celebrity endorsements but just as potent.
How to Choose the Best Mobile App Marketing Agency
Research its merits, past customer feedback, and app marketing portfolio.
Inquire about how they create their mobile application marketing plan. Don't just settle on what you can read on the company's website.
Consider their pricing as well. Do you think it matches up with the past results they're willing to reveal? It might not be conclusive, but at least, you'll be able to acquire enough insights to gauge the company's work performance.
When looking for an App Store optimization & Mobile App Marketing agency, ask for concrete proof of successful campaigns they have conducted in the past. All the better if they're willing to share stats or present search results.
Conclusion
App promotion, much like business promotion, requires no less than your complete attention and effort. Coming up with viable app promotion ideas alone can eat up plenty of your time. What more once you enter the marketing research phase? With an experienced mobile app marketing company at your side, you'll not only be reducing your burden, but you'll be increasing your campaign's chances for success close to tenfold as well.
Related Articles: