Mobile App vs Mobile Website: A Comparison of Why Apps Are Better
Venkatesh C.R
We're at a point where there's a healthy discussion about mobile app vs mobile website, and that should tell you that need to know about how far the mobile industry has come. If you're an app owner or a Mobile App Development agency seizing big opportunities in this field, you should be clear on where you stand with regard to this debate. 
Use the points we've outlined below, as we've taken the liberty to compare the two for your better reference. What's sure is that once we weigh the pros and cons of both, mobile apps are bound to stand out as a clear winner. Read on to know why.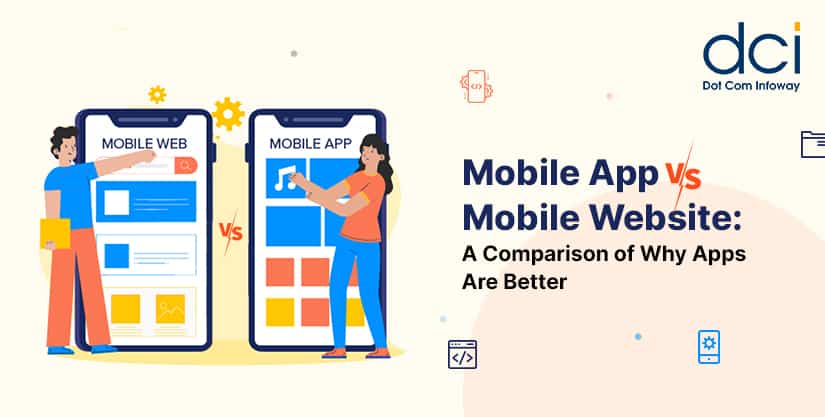 The Surging Prominence of Mobile Apps and Mobile Websites
Make no mistake, even up to the present, both mobile apps and mobile websites remain the go-to options for individual developers and business owners. As far as aiding in business goes, there are unique perks that you can enjoy from either one.
Here are the stats that prove as much:
From 2015 to 2021, mobile website traffic increased from 31% to 54%. 

Although mobile website traffic slightly decreased from 2019 to 2020, it bounced back in 2022. This year, mobile website traffic accounts for 65.2% of the entire web traffic in Asia. 

Mobile app revenue

is expected to increase by over 600 billion US dollars in all segments by 2025. 

In 2021, 92.5% of Android users spent their time on mobile apps and games. Only 7.5% used mobile browser apps. 

In 2022, mobile app average usage time totalled 3 hours and 45 minutes while, for browsers, it's only a little over 30 minutes. 
To see why this is the case, especially for the mobile app vs mobile website statistics, we need to consider all the pros and cons of mobile apps and mobile web next. 
Why Businesses Love Mobile Apps
The numbers said above don't lie. There's tons of money to be had in mobile apps, and it's not just because many people like to use them. In order to see why they enjoy such popularity, we need to look at their innate, beneficial qualities for the developer.
 In turn, we'll have already highlighted why they may well be the best option for your business.  
Reasons for the Precedence of Mobile Apps
Wide-ranging Capabilities
Users primarily prefer mobile apps for delivering unprecedented conveniences. This was the case during their advent, and it's arguably still the applies to the present.
When it comes to delivering truly valuable and helpful functionalities, it's hard to top mobile apps. And that's already with the rapid evolution of the IT industry in mind. In short, it's easier to provide users with what they want through mobile apps compared to mobile websites.
While there are definitely proven ways to boost Mobile UI UX further, which are usually included in the best practices in mobile app design, we have to acknowledge the fact that most apps are adaptive when it comes to ensuring better navigation and, in turn, overall stability. 
Moreover, developers may easily design an app to fit a given device and OS. 

Apps provide highly engaging and immersive experiences through their respective unique user interfaces. Original ideas can be brought to life more accurately through apps and developers undoubtedly gain a bit more freedom in their creations. 
Once combined, this makes it more likely that the app will meet the majority of its users' expectations, thereby boosting mobile app user engagement in the process. It's the exact opposite for mobile websites, even any responsive website out there.  
Most apps have this capability, while websites – simply put – don't. This guarantees user convenience and efficiency, especially if what the user is using the app for is work-related. 
More Brand Promotion Opportunities
The similarity between mobile apps and mobile web is that both can be used to promote a company's brand. The difference lies mainly in how this can be done and the extent of the opportunities. Arguably, it's better in apps because of easier and more engaging information dispensation. 
Also, developers and companies are free to create apps centring on brand promotion.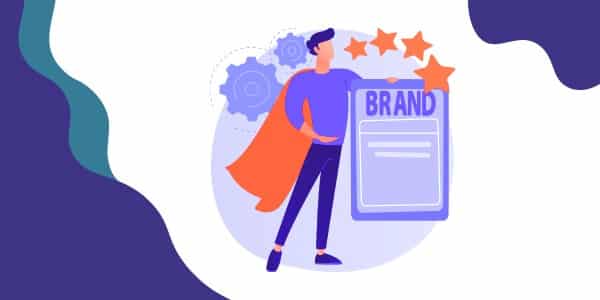 Ability to Leverage Device Capabilities
Apps may freely integrate with the built-in features of smartphones like GPS and cameras. The ability to do hyper-targeted promotions with their help remains one of the keys to the success of businesses. 
These features have been put to outstanding use by the retail, restaurant, and almost any other business offering products or services.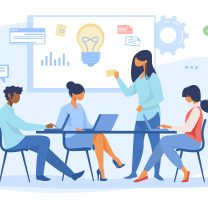 Are You Considering To Transform Your Business Into Digital?
Our Business Consultation Services help you with effective market research, winning strategies, and result-driven technology usability. Our Consultant has a professional wide array of skills on current trends that guide you in the right way. Having confusion about which one is better for your business – Mobile App or Mobile Website?
The Superiority Factors of Mobile Websites
The numbers may be smaller, but we can't deny that there are still a significant number of people worldwide that don't mind using mobile websites. Simply put, there are (still) highly relevant factors that figure in mobile websites, which is why businesses and developers can't always choose mobile apps over them. 
Websites naturally adapt to a device's screen size. All their elements are able to scale up or down based on any given environment. You only need to build a single code base and focus on one design for your site to enjoy these perks.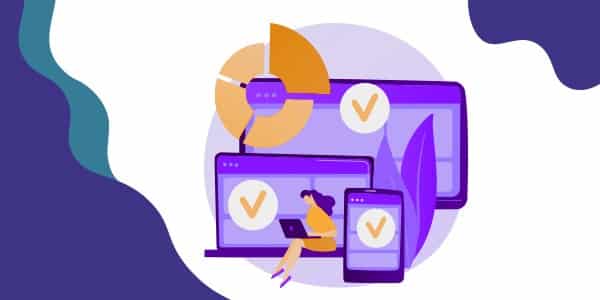 The other approach opposite to responsive websites, adaptive websites develop static layouts that are suitable for a specific device. Like in app development, this ensures every layout is accommodated and inevitably costs more to develop. 
With mobile websites, you aren't limited to a single platform, unlike in apps where you often need to develop either for iOS or Android (unless hybrid development is available). 
Mobile websites are versatile enough to accommodate most visitors once properly set up (and require no prior installation whatsoever), so they tend to enjoy naturally broader reach at a minimal cost. 
App updates need to be verified on the Play Store or App Store every time. On websites, updates can be rolled out the moment it's ready and users can readily access the new content. 
SEO is still a significant source of traffic and, in turn, valuable leads even after all these years. People still make thousands of searches per day, after all, and there's no other to tap into that immense traffic potential than through websites.
Juxtapose this to mobile apps where you are often limited to your target niche or marketplace, this is undoubtedly always a big win for mobile websites.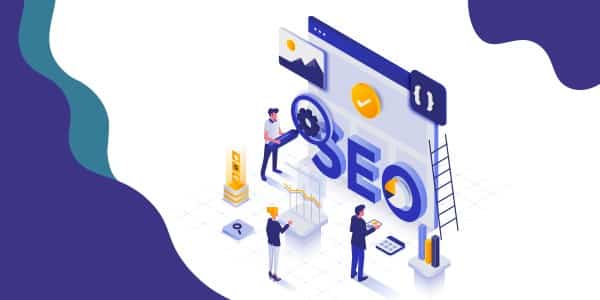 With responsive features and most of the perks mentioned here in mind, it doesn't take long for any developer to see that web development is more cost-effective as a whole. More importantly, you don't have to hire multiple developers or pay each time for every version (either iOS or Android) of your app you release. 
Time for the Matchup: Mobile App vs Mobile Website
Now, we've come to the point where we'll explain why a mobile app is better than a mobile website. We may have outlined some strong points in support of the latter, but they can arguably be trumped by the following advantageous facts tied to mobile apps.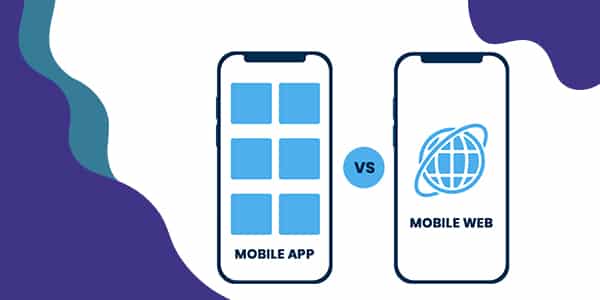 A personalized experience will always be better than any other alternative, especially when it comes to shopping. Retail apps, for example, tend to offer better options to users with the help of AI. 
More importantly, it's easier to keep track of customer engagement, learn more about your customers and users, and conduct A/B testing with an app. 
As we've said above, apps work in great synergy with a smartphone or any mobile device's features. 
How many among us have smoothly used our phone cameras to provide verification through apps? The same goes for swift payments and verifications done with IoT in mind. 
Mobile apps are generally faster than websites. It's a given that you'll need to stay connected with your audience. On websites, it's harder and you often have to rely on social media for it.
In apps, you can send notifications any time that your users will be able to know about and, in turn, a quick read. 
Being able to access content without Internet access is not only convenient but vigilant as well. After all, when can we ever be sure that we may suddenly lose Internet access and still require the help of platforms such as apps. 
The best example of this is navigation apps like Waze, which can still give you directions even if your Internet access is down. 
Continuous Growth of App Usage Compared to Websites
The stats showing the unstopping rise of mobile is also crystal-clear proof that apps are vastly more popular than their closest counterpart. Any marketer will prefer the largest slice of the traffic pie. 
Apps pave the way for the creation of more creative and effective conversion funnels. This allows businesses to enjoy better and higher conversions than ever. In the end, the amount of traffic you get is only as good as the percentage of it that you get to convert. 
Conclusion
Mobile app development trends may change over time but one thing's clear: there's a marked preference for mobile apps in both the developer and the average user. 
While it does have a clear lead about mobile app vs mobile website, in more ways than one, it still can't completely overshadow mobile websites – at least, for now. A good website development agency knows how to pay attention to these perks, with present trends considered, and provide sound advice and recommendation from there.