Mobile Game Marketing: Explore the Genres and Best Strategies to Market Mobile Apps
Venkatesh C.R
Let's discuss Mobile App Marketing with a focus on games. You'll find plenty of suggestions when it comes to Mobile Games Marketing out there, but it takes actual knowledge, comprehensive planning, and clear-cut, consistent action to enjoy success. That being said, consider this post as a good reference for you to familiarize yourself with mobile app marketing services related to games. You'll also learn about the different Game Marketing Strategies that deliver concrete, positive results as long as you take the time to orient yourself with them.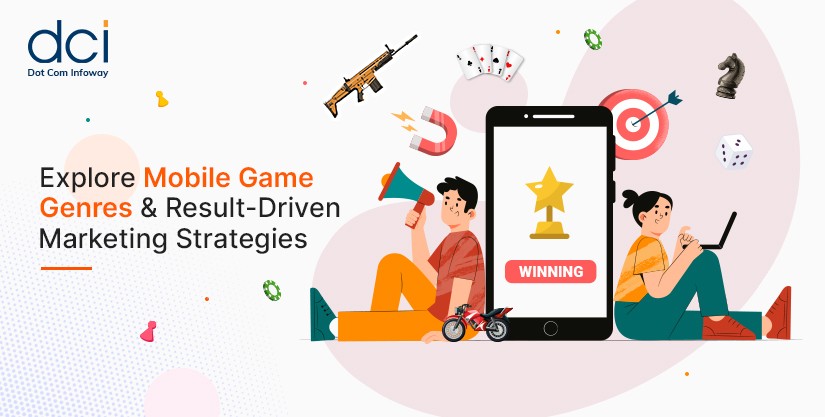 Types of Mobile Gamers
The first rule for any successful marketing: know your audience. You have to take the time to know the subtle differences between the gamers you'll be reaching out to and forming long-term relationships with. Overall, they can be categorized into these three types:
These people play mostly for the entertainment value of the games. They play to relieve themselves of the stresses of the day. These gamers typically want to keep their storage spaces to be only marginally taken up by the games they play. Most of them are willing to watch ads to know the exclusive benefits offered by specific games.
These are the most serious gamers of the bunch. They let their competitive spirit drive their behavior. As such, expect them to want games with a huge or growing player base. They'll be all too willing to spend money to gain advantages while playing.
Escapists at heart, fantasy gamers want to be fully immersed in the games they play. That being said, expect them to pay more for in-game items with an aesthetic appeal or that boosts their reputation.
Interesting Mobile Game Genres to Play
Action games have been fairly popular for a long time because they can be immersive and tend to be as straightforward as arcade games. This genre requires truly knowing and pinpointing your target audience. Are they hardcore, midcore, or casual gamers? Your ad campaigns, whether it's on social media or otherwise, also have to be polished through consistent testing. Ailment and Endurance, Blackmoor 2, Brawl Stars.
Adventure games enjoy a huge following as much as action games do. Top games can convert as much as 5% of their users, which are mainly fantasy gamers. Also, figure out the best video ads to use, do creative testing on launch, launch ad campaigns (on Facebook or Google, and be mindful of the data you gather over time. Jungle Adventure 2, Swordigo, Alice in the Mirrors of Albino are the most commonly played adventure games around 2021.
Did you know that as much as 55% of people use their smartphones to gamble? So how can you reach them? First, take the time to know the different casino players. Afterward, you need to prioritize your creatives, ASO, work with established companies, as well as do consistent audience segmentation. Heighten your reach as much as possible, in short. Book of Dead, Lightning Roulette, Starburst are some of the popular casino games.
Strategy games still enjoy above-average following overall. Games like Clash of Clans and Pokemon GO prove as much. Marketing to these gamers requires a solid ASO campaign, video ads, Google and Facebook ads, and targeting a local audience. The most played strategy games are Kingdom Two Crowns, Civilization VI, Clash of Clans.
One of the most popular mobile game genres, arcade games offer high replayability and hours of fun without getting boring. The best way to market arcade games is to immediately showcase the gameplay through video ads. It has to be attention-grabbing, in the best sense of the word. The most popular arcade games are Asphalt 9: Legends, Brawl Stars, Bullet Hell Monday.
Simulation games may cater to a relatively small audience but it's a highly converting one. When marketing, it's best to aim for organic growth. Ads remain your best friend. Focus on creating high-quality videos. Goat Simulator, Cat Simulator Animal Life, RFS – Real Flight Simulator are the best simulation games 2021.
This is arguably the top genre as far as the overall player base is concerned. In fact, it's been proven that 57% of mobile users play puzzle games. You need to know why they love this kind of genre, come up with your own ad creatives and test them, then conduct ASO and other applicable marketing channels. Here are some popular puzzle games – All That Remains: Part 1, Cut the Rope, Bridge Constructor Portal.
---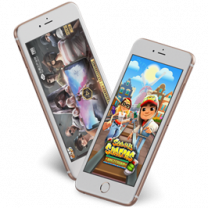 Need Game Marketing Service For Your Mobile Game?
We at Dot Com Infoway, are on a quest to help companies in the gaming industry discover their potential and get the players and customers they seek. We offer a full-service game marketing package and can cover all aspects of advertising, PR, SEO and ASO, and ROI boost, and much more.
---
Board games cater to people in their 40s and 50s, especially bingo games but that's not to say that they're not popular among younger folks. You can't go wrong with working with multiple ad networks and platforms. Aim to keep your videos top-notch. Of course, you can't forget about ASO and localizing your marketing strategies. Most popular board games are Ludo Club, Galaxy Trucker, Ticket to Ride.
Word games have high user retention rates, so that's already a big plus for long-term growth. As long as you give your audience what they like, you're bound to have a loyal following. Go for video ads for more exposure. The same can be said for Google and Facebook ads. Wordscapes, Bonza Word Puzzle and Four Letters are some of the word games which are most commonly played among users.

These games cater to a very specific audience. Take the time to know them. You want to focus on perfecting your ASO efforts. Create beautiful ads and work with all the major ad networks you know that can give you leverage. FIFA Football, Mario Golf: Super Rush, Crash Drive 3 are some of the popular sports games.
Racing games are just about as popular as action games. Give careful attention to the UX to enjoy higher retention from the get-go. The last situation you want to get yourself in is having a bored user base. For promotion, various game ad platforms such as video ads should give you an advantage as long as you make eye-catching creations. Top three racing games are Need for Speed: No Limits, Traffic Rider, Asphalt 9: Legends.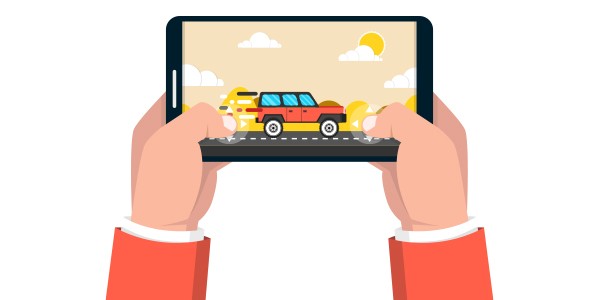 Last but not least, role-playing games actually belong to the top 3 genres in terms of profitability. Besides knowing what type of gamers play these games, you should also focus on ASO and video ads. You can even advertise on other established role-playing games. Reigns: Game of Thrones, Dragon Quest Series, Fire Emblem Heroes are the most popular role-playing games.
Casual games help people pass the time while relaxing. That doesn't mean they're lacking in the fun factor. In fact, games like Candy Crush can be very addicting. Obviously, you need to dive deeper into the psychology of the average casual gamer to know what they like. Prioritize unique creatives, ASO, and conduct cross-promotion if possible. Top it off with an excellent video ad plus consistent testing, and you're good to go. Top three casual games are Candy Crush Saga, 2048, and Hunter Assassin.
Card games enjoy a diverse audience that includes the young and old alike. You'll need to study each one and how they behave. Keep your ASO campaigns optimal, and don't forget about proper keyword research and localization. Use video ads and the tools provided by each ad network to your advantage. Best card games – Clash Royale, Hearthstone and Magic: The Gathering Puzzle Quest.

Proven Mobile Game Marketing Strategies with Examples
On the whole, there are definitely strategies that can deliver concrete, positive results if you plan and execute them properly and with the above-mentioned genres in mind. There may be strategies that fit better with various genres as evidenced by the examples we've shared.
As a premier Mobile Game Marketing Agency, we have analyzed all the marketing strategies that work for most of these genres and have come up with this list:
Capitalise on The Simple and Eye-catching. Keep Them Wanting For More.
Who says you have to have flashy graphics, top-tier storylines, and complex gameplay to attract users? Candy Crush, a pinnacle example of what a mobile arcade game should aim for, proves that minimalism and ease in gameplay can be just as addictive as Triple A developments like, for example, World of Warcraft.
The primary income generator of the app turned out to be the limit in the number of free plays you can do for a day. You can either wait for the timer to finish, send requests for extra plays from Facebook friends, or pay $0.99. Since it's addicting, players often didn't mind doing the promotion on social media or paying the small fee.
Bank on Nostalgia and Novelty.
Apps like Pokemon Go continue to enjoy such a loyal following simply because it caters to a specific demographic most of whose childhoods were spent owning and battling with the titular monster. It's hard to ignore something that's too close to the hearts of many people.
For many users, though, the infinitely fresh experience that the app provides also factors into its popularity. In fact, it's safe to say that Pokemon Go is what introduced most gamers to the innovative wonders of augmented reality. It not only brought the creatures into the "real world" but imbued the game with a much-needed socialization aspect that was rarely present in the original games.
Working with Influencers and Celebrities is Pretty Much a No-Brainer.
Almost every successful mobile app makes good use of not only PPC advertising but influencer marketing as well. Candy Crush continues to dabble in it, to great success. The best thing about influencers is that they already have an established audience.
If they've already got a million followers, what's stopping you from enjoying that same reach with every video posted regarding your game? What's even better is that there's no shortage of influencers to partner with on huge platforms like YouTube and Twitch.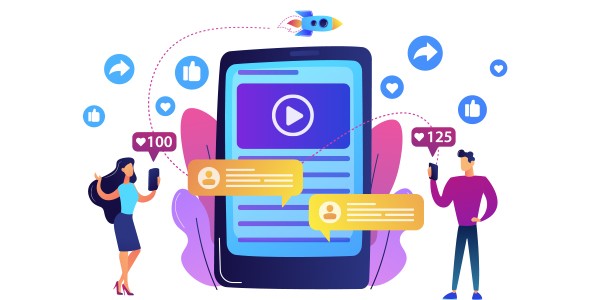 If you have the budget, you can definitely look for more big-ticket celebrities to promote your game. Game of War: Fire Age used the clout of supermodel, Kate Upton, to great success, when she took the role of Athena. That ad decision alone, plus its $40 million budget, proved to be enough for the game to enter the annals of mobile game history as an all-time top grossing title.
Offering Free-To-Play and User Monetization to Build a Loyal Following and Community Pays Off.
It goes without saying that community is an integral part of any game's success. If you can inspire your users to create content organically, you're arguably already halfway to success.
Of course, one of the best ways to attract users is to offer your game as free-to-play. The monetization can come from the introduction of creative elements, which engages the community, to the point that they themselves don't hesitate to create their own or share them with others. The engagement factor has to be there.
You only need to look at how Fortnite: Battle Royale capitalised on exclusive dance moves and costumes that players can unlock after buying to see how this kind of strategy can become a potent money-maker. In fact, the game was purported to have earned more than $750,000 from these dance moves alone, which became viral when they were introduced.
Incidentally, Roblox is another game whose community should be a model for most aspiring game developers. It has basically set up a solid foundation simply because of the myriad custom games that are already available in the game. And by custom, we mean these are highly personalized games that their players actually took the time to create.
They have even given users a chance to monetize their creations, assuming it's popular enough. They can even sell virtual goods, while Roblox takes a cut from their earnings.
Conclusion
These facts and pointers should give you a well-rounded overview of how mobile game marketing works at present. On the whole, the central ideas are the following: you need to know your audience, focus on providing originality and quality (not only in your game's features but ads as well), conduct proper ASO, then keep improving your campaign through tests.