Music Streaming App Development Guide With 10+ Features & Process
Venkatesh C.R
It's safe to say that the demand for music and platforms that conveniently deliver it straight to users on demand will never die. Just ask any mobile app development agency, and they'll likely point you to the compelling reasons why music streaming app development is one of their hottest services currently. 
Planning to build a music streaming app yourself? It's always a smart practice to get up to speed with the latest app development trends and information about the music app industry first in order to gauge your competition and which objectives to have. Afterwards, you can start familiarizing yourself with how the development process goes. 
You can do all those integral steps here by reading this post.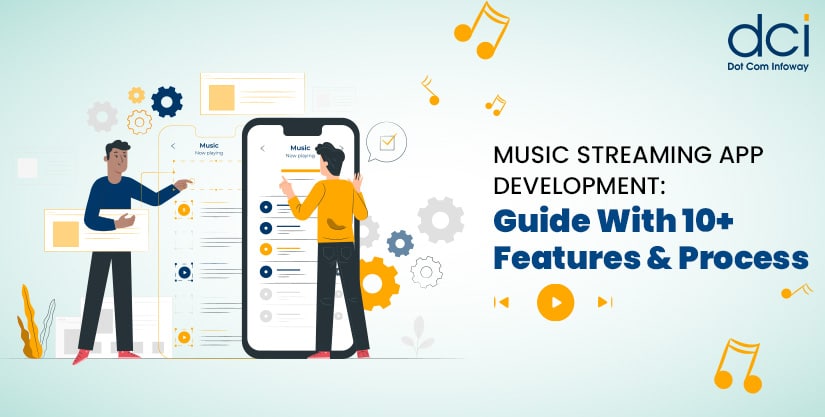 What a Music Streaming App Can Bring To Your Business
We're not going to beat around the bush. There's money in the music streaming industry. Plenty of it. Of course and quite aptly, that's music for music app developers' ears. 
In this year alone, $16.9 billion was generated by the industry on a global scale. 

It has generated close to 525 million subscribers – a milestone that it will surpass with relative ease. 

That number is expected to more than double come 2027, thanks to an annual growth rate close to 6.7% from 2022 up to that year. 

Spotify remains the top dog with regard to market share, so much so that Spotify clone app development is a viable route to take.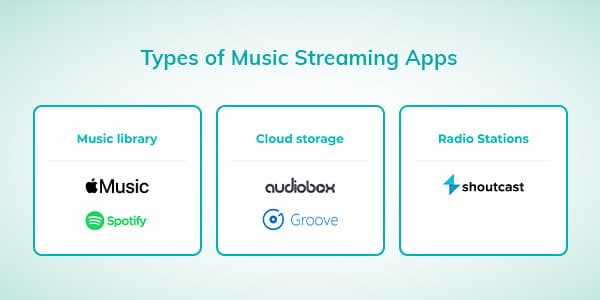 The Most Popular Music Apps
The following table reveals an industry that's arguably rife with competition, so you better plan a sound strategy with your chosen music streaming app development company. 
| | |
| --- | --- |
| App | Market Share |
| Spotify | 31% |
| Apple Music | 15% |
| Amazon Music | 13% |
| Tencent Music | 13% |
| YouTube Music | 8% |
| NetEase | 6% |
| Deezer | 2% |
| Yandex | 2% |
| Others | 10% |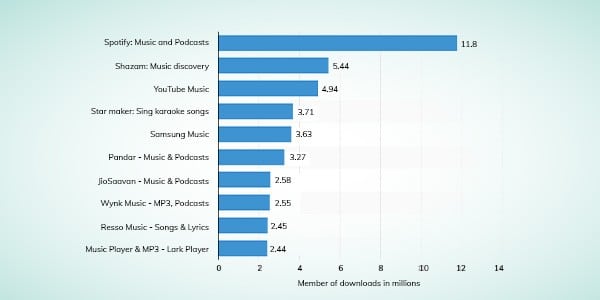 Which Advanced Key Features Should You Focus On?
Social Media
Listening to music is a social activity. Nowadays, users want to be able to promptly share their music with their friends and relatives. This underscores the need for social media integration in Music Streaming Apps. 
Navigation
Every app has to be easy to navigate, and we can say the same for music streaming app development. 
When it comes to music apps, this often means being able to have all your favorite tunes within arms' reach. A simple search function that takes only a second should ensure this and keeping a record of search history would suffice for most, besides smarter layouts. 
Playlists
Who doesn't want to be able to gather all his or her favorite music in a single playlist? Users should be able to freely create and edit these collections with relative ease. After all, our choices are often dictated by our current mood. 
With or without the Internet
The ability to deliver content even while offline is greatly appreciated. It's not as common a feature as most, though, so expect it to fall under custom mobile app development. 
Suitable UI
Every audio streaming app UI/UX design should be well thought out, to say the least. There should be a balance between keeping things as convenient as possible while being mindful that your unique style and theme will still stand out. 
Recommendations
If you want an app like Spotify, being able to make automatic recommendations based on user preference should be an elementary option. They deliver relevant content that provides great value to the user. 
Voice Search and Commands
These only add more convenience when searching albums, playlists, and individual tracks. 

Private Mode
Think of this feature as the ability to make a more personalized playlist of music spanning different genres. 
Streaming Capability With Smart Home Devices
This is another that belongs to the exhaustive list of Spotify app-like features found in most music streaming apps. The experience can never be deemed complete without being able to enjoy all these conveniences from the comfort of your home, after all.
---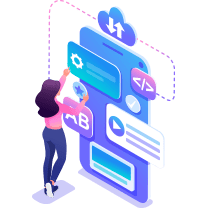 Are You Looking To Develop a Successful Music Mobile App?
Hire Dot Com Infoway if you have creative live music streaming app development ideas like Spotify in mind to make it a reality for your company. Our developers assist you to achieve your business goal.
---
Pre-Save Option
This lets the user pick albums that aren't available for download yet. Once they do, it automatically becomes a part of their collection. 
Include Content Partners
Every good music app development guide espouses the importance of providing options for streamers to earn. This is one feature that lets them add content partners that can boost their revenue. 
Mood Mixes
Custom soundtracks can't be created without a proper mood mix solution, and it just so happens that demand for such features doesn't really wane, especially among businesses. 

How to Start with Music Streaming App Development?
Before you decide to hire dedicated developers for your music streaming app development, you won't get lost and make the usual initial mistakes if you already have a clue of what steps to take. 
Here are the most proven and failproof ones, based on our history of working with past clients. 
Select the Best Licensing Type
Most music apps issue license agreements pertaining to activities such as sound recording and music composition, all of which are necessary for legal purposes. 
Pinpoint the Right Features
Only you will get to decide which of the features fits your app perfectly. Use the list we've shared above as a guide and don't hesitate to discuss your options with the app development company you choose to work with. 
Look for Music App Developers
Naturally, you want to work with developers specialising in music app development or already have extensive experience in the category. 
When weighing your options, you should also be able to clearly discuss the pros and cons regarding Native App vs Cross-Platform App development. 
Know Which Tech Stacks To Use (Platforms, Technology, etc)
Tech stacks are practically the equivalent of a developer's bread and butter. Tools like JavaScript and PHP will always figure in back-end development.
However, you also need to look at the technologies unique and typical to this type of app development, such as Kafka, GraphWalker, Amazon S3, Objective-C (for iOS), and Java (for Android), among others.
Develop the Ideal UI/UX
Your app's design and layout should be discussed and finalized. Take the time to know which app to use to get the most outcome that's true to your theme. 
Create an MVP for the Audio App
MVPs of apps aid in ensuring cost-effective steps and pave the way to better testing not only of performance but marketing as well. 
Lastly, the cost to develop a mobile app that's focused on streaming music varies a lot, much like any kind of app. There are way too many variables that affect the cost, so the best we can do is get a very debatable average, which amounts starting from $25,000.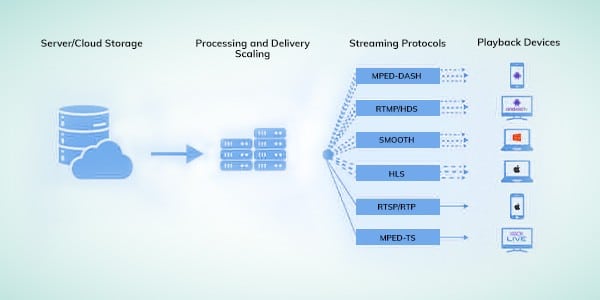 Recommended Monetization Strategies for Most Music Apps
Subscriptions
Users love being able to have unlimited access to a music streaming app's entire content by simply paying a monthly subscription fee.
Advertisements
Ads will always be a great way to monetize your content. Plus, you can also allow artists to promote their creations to other users on your platform with special ads designed for the purpose. 
Conclusion
When making music or performing it, you have to pay attention to harmony, rhythm, tone, etc. The same meticulousness should be applied when planning and executing your strategies for music streaming app development. 
At Dot Com Infoway, we offer mobile app development for startups that have stood the test of time and have crafted music app masterpieces for various clients. You'll certainly have our backs on this fresh endeavour should you choose to partner with us.