How to Optimize iPhone App for a Quick Profit
DCI
In a growing industry where everyone is trying to get noticed, the world of the app is a fragile and volatile one with very few apps making it into the big leagues. However, despite this obvious truth, there are still countless opportunities available to optimize your app to enhance your profits quickly. Exercising just a few of these methods should generate a return on your investment, although you should keep in mind that there are many different iphone app marketing techniques that can be used to quickly increase your profits.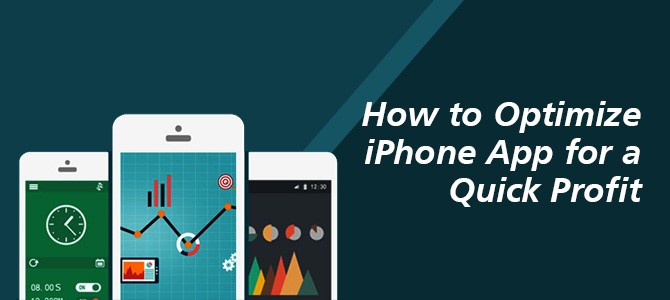 #1 Monetize Your Downloads
In the world of free apps, charging per download may not seem like the right way to go. However, with the right marketing, planning, and execution it is possible to convince users that you have an app worth paying for. just keep in mind that this approach will take time, effort, and strategic planning to bring about a profitable success. This is an extremely lucrative market and Apple has paid out billions to iphone app developers as proof of this fact.
#2 Offer Freemium Apps
In the world of paid and free apps, there is an area that exists quite comfortably between the two. Fortunately, some of the most popular apps fall into this freemium category. In this category, the app itself is free to download but requires a purchase to unlock a full version or upgraded features or to simply turn off the ads. The success of this approach is largely dependent on attracting a large audience for two reasons, most in-app purchases are very inexpensive and less than 5% of users make in-app purchases. As a result, this approach requires a lot of effective advertising to build a large enough audience to be successful, however, it is possible, think Candy Crush.
#3 Banner & Interstitial Advertising
Advertising is an obvious form of app monetization that has the ability to boost profits. Plus, rates for mobile ads are much lower than traditional online advertising, making this technique one with a lot of potential. There are two common ways to insert ads into your mobile apps, through the use of banner ads that appears beside the content of the app and interstitial apps that cover an entire page. Advertising of this kind is a popular method used to generate a portion of the revenue derived from users clicking on the ads.
Although there is no overnight path to instant revenue from apps, there are many things that you can do to optimize iPhone apps to create quick profit. Keep in mind that there are many different paths that you can take as an app developer when it comes to techniques to optimize an app for a quick turnaround in profits. However, all these techniques require strategic planning and advertising, as well as time and effort in the fiercely competitive mobile market.