Google Ads Retrospect: A Comprehensive Review of Notable Developments in Google Ads 2019
Ruban
Another year has passed and with it came a plethora of changes in the digital marketing services & online ad industry. As has been the trend in recent years, Google Ads remains at the forefront of these developments. This not only emphasizes the continually rising influence of Google Ads in online advertising but it also underscores the velocity in which the said field is evolving, besides an insight into PPC and paid ads' future.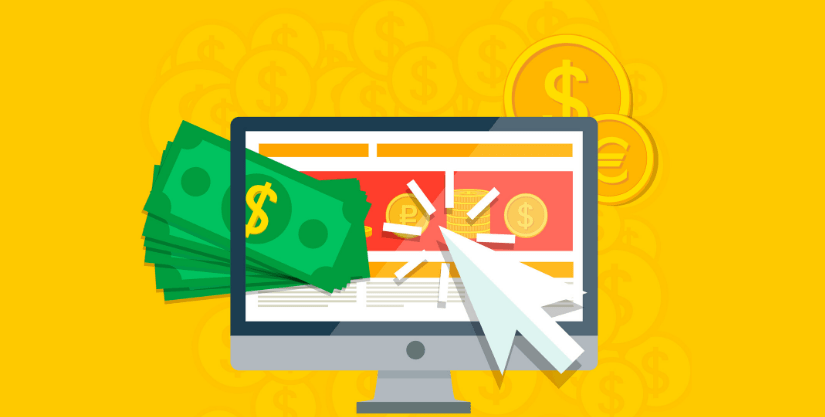 This is why if you mean to consistently optimize your Google Ads campaigns, you should always take the time to learn these changes. For your complete reference, we have compiled them all in this yearly review.
Search Campaigns
1. Average Position Metrics Are Out
One of the most noteworthy changes that Google rolled out, which sent waves across the board for search marketers is its complete excision of the average position metric. This metric has always been considered as a very important one by advertisers, especially when analyzing the SERP position and visibility and when making decisions regarding bid adjustments.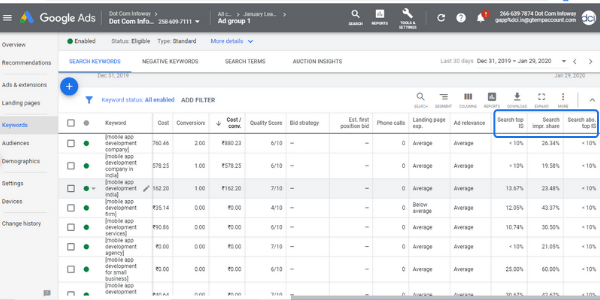 In its place, they introduced new search position metrics for ads that serve to give a more complete picture of where ads specifically appear on search. These metrics include "Impr. (Absolute Top) %" and "Impr. (Top)%", both of which indicate a percentage of ad impressions on top of the search results to help advertisers pinpoint the true position of their ads. Other metrics introduced are "Search (Absolute Top) IS and Search (Top) IS, which give you an inkling of the amount of eligible top impressions your ads will receive.
2. Phrase Match and Broad Match Modifier Also Use Synonyms When Deciding When to Trigger Ads
Another change that affirms Google's departure from exact match keywords in search is their predisposition to rely on phrase match and broad match modifiers when determining the times your ads will show. Now, synonyms, misspellings, and related searches will always be considered when determining the times your ads will show. And this applies to more complex searches that include phrase match and broad match modifiers as well.
3. Lead Form Ad Extensions
A change specifically designed for mobile advertising was introduced as well through lead form ad extensions. These extensions simply aid in boosting the relatively low conversions experienced by mobile advertisers. They allow users to quickly share their contact information and other pertinent details directly through your ad. This process is quickened further if the user is logged in to his Google account because the fields will be pre-filled for the user.

4. Click Share
In the past, only impression share was visible to advertisers, which, though it provides valuable insights into the amounts of ad auctions your ad was shown in, still has noticeable limitations. Now, they also make click share readily visible, and it shows an estimation of the share of achievable clicks your ads have gotten. This metric is vital for optimizing ad campaigns to accrue more clicks.
5. Call-only Ads Increased to Two 30-character Headlines and One 90-character Description
Character limits to ads are crucial for ad optimization and the fact that Google increased the limits for call-only ads is a boon for all advertisers. This only gives you more freedom to include vital information in your ads to show to users who prefer to get things done on the go.
6. New Interface for Keyword Planner
It's no surprise that Keyword Planner has undergone a major makeover as it is such an integral tool for any online advertiser. The new design now retains all the historical data of search volumes and introduced new metrics in the form of organic impressions share and organic average position. Overall, the new design is sleeker and provides more vital information that will always be within arm's reach.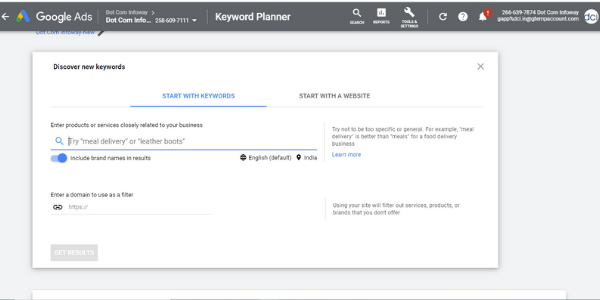 Display Campaigns
1. Targeting Expansion Tool
Facebook's interest targeting capability has always been extremely beneficial for advertisers to quickly grow their target audience. Google Ads introduced a similar feature called automatic targeting, which allows you to quickly reach additional users for the same costs with the right settings. The tool is specifically recommended for Manual CPC and Enhanced CPC.
2. Videos as Creative Assets in Responsive Display Ads
Videos have always been found to be one of the most engaging forms of media for people. Its inclusion into the options you can include in responsive display ads open up plenty of opportunities for advertisers to stand out through their creativity. You can immediately show up to five Youtube videos in any single ad.
3. Carousel Ads
A novelty standout, carousel ads quickly became a hit because the way they presented to the user is readily engaging. It also casts aside the normal limitations of standard ads by, for one, allowing advertisers to use 8 unique cards to display, which they can each complement with its own text and description.
---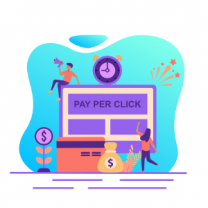 Looking for PPC Campaign Audit and Optimize for Better ROI?
Our experienced PPC experts can instantly help to audit your existing PPC campaigns and provide insightful optimization strategies to yield the best possible ROI for every penny you spent online.
---
Video Campaigns
1. Bumper Ad Creator
Bumper ads readily adapt to people's shorter attention spans and can relay vital information in seconds. With the help of Google's bumper ad creator, you can easily create these videos for quick deployment. One other nifty feature is it allows you to create shorter videos of out of longer ones (e.g. make a 6-second video from a 90-second one).
2. Youtube Masthead Now with CPM-based Buying Feature
Masthead ads capitalize on billions of users per month that the Youtube homepage is receiving alone. For advertisers to be able to place ads on it on a CPM basis only makes it more accessible to advertisers desiring to have more flexible and customizable options when showing masthead ads. In the end, this change only results in greater optimization.
3. Youtube Masthead Available on Tv Screens
Along with the introduction of CPM, the Youtube masthead can now also be displayed on TV screens. This only increases audience volume further, which is conducive for all advertisers. The feature provides higher quality video and audio experiences that advertisers can readily benefit from.

4. Maximize Conversions on Trueview for Action Ads
A great advantage offered by TrueView is the maximize conversions bidding. The term alone immediately connotes positive benefits for advertisers. And it does just that for advertisers with the help of Google's machine learning capability – with it, you get as much conversion volume as possible for all your budget's worth. The fact that Google made it recently available globally is another good step in the right direction for advertisers at large.
Others
1. Smart Bidding
Machine learning is really being utilized to the fullest by the search giant in its Google Ads campaigns. That said, a very good and novel example is smart bidding. Essentially, it is a subset of Google's automatic bidding, and it also gives the ready benefits of optimizing conversions for every auction. It makes good use of the advantages machine learning brings to the table, not least of which is how a specific bid amount might influence conversions.
2. Retirement of Accelerated Delivery
Google removed the accelerated delivery feature on Shopping and search campaigns, though it is still available for video and display campaigns. It has been found that accelerated delivery is not really cost-effective for advertisers with a limited budget, and, usually, these advertisers form the major bulk of those who use search and Shopping ads.
3. Campaign Level Conversion Setting
This is one of the more advanced ad bidding settings that really give advertisers greater ability to direct Google's algorithm as to what conversion actions it should track and optimize for the advertiser. This is crucial for businesses to let Google know what conversion actions are more relevant to their campaigns.
4. User-generated Images in Shopping Reviews
Shopping reviews from other users have always been one of the primary gauges used by new customers when making a purchasing decision. Google Shopping recently made user-generated images shareable by past customers. The ready benefit this gives is that it gives new customers a great view of what the actual product looks like, which, in the past, was only possible in brick-and-mortar stores.