Skype for iOS Adds Microsoft Account Support, Emoticons, and Message Editing
DCI
The latest version of Skype will now let users log in with their Microsoft account. Users can now chat with friends on Messenger, Hotmail, or Outlook.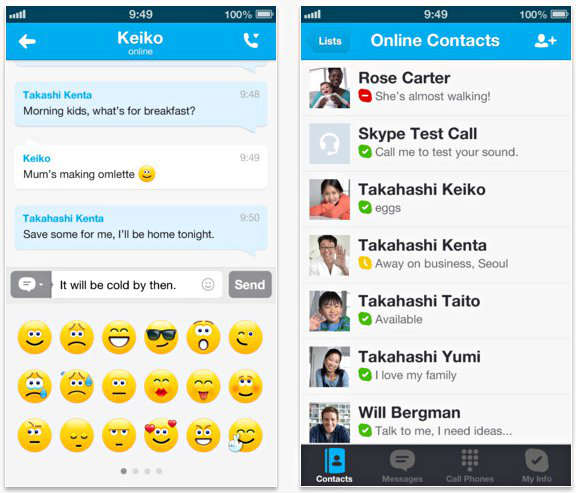 Skype, (a voice-over-Internet Protocol (VoIP) service) will now let users create an account directly from the app. This will give users the ability to use the service on their Mac, PC or Linux computer. With the new version 4.2, users can sign into Skype via their Microsoft account and find their messenger friends on the contact list. This was made possible as Microsoft moved its Messenger users over to Microsoft accounts some time back. Soon, they will be unified, The Next Web reports.
With the new emoticons picker, messages can be made more lively. These emoticons will animate on devices with retina display. Users can now edit the instant messages that were sent to friends by just tapping and holding individual messages. This latest update is compatible with iPhone, iPod touch and iPad. The update's new iPhone 5 support will now enable users to make video calls in full screen. As phone numbers can now be saved directly from the dial pad, it is easier to keep the Skype contact list up to date.
Skype launched a new app for android devices last week. It also rolled out updates for its desktop software with Microsoft and Facebook account integration last month.