The Impact of iOS 14 on iOS App Development
Raja
The world has its eyes on the newly launched iOS 14 operating system. The new iOS14 features offered by the recently launched operating system are of special interest to mobile app developers as these dictate the terms of how they would henceforth have to approach their work.
The iOS 14 provides several new features that developers would love to sink their teeth into. These have a direct bearing on their ability to enhance both the existing apps and create a whole new generation of super-efficient apps.
iOS 14 New Features
Let's take a look at the key iOS 14 features and the consequent iPhone app development impact:
New Privacy Features
Augmented Reality Tools
Widgets
App Clips
Picture in Picture
Indicator Light
All New Translation App
Compact Calls
App Library
Better Messaging Features
Superior Home App
Car Keys as well as Car Play
Cycling and EV Routes
Smarter Siri
As one can see, they have put in a whole slew of cutting-edge features there and this is on top of the many small improvements they have made to other apps like Photos. However, the important features to look at from the developers' perspective are as under:
1.New Privacy Features
The new privacy features incorporated in iOS14 impact mobile app development in a very profound manner. The apps are now required to seek permission from the users when they need to access the latter's data and also in the event of their having to use other websites and apps.
Every time the user downloads an app for the very first time, they will be presented with a privacy agreement. Besides, it has been made possible to use location features without having to provide specific location data.
2. Augmented Reality Tools
iOS 14 incorporates ArKit4, the most contemporary of Apple's augmented reality software. Among the things that will excite developers is Location Anchoring which enables one to anchor 3D AR models on specific locations across the world with the help of Maps.
That apart, updates made to the Depth API system empowers one to build more precise objects to be placed in the real world. The icing on the cake is the face tracking compatibility powered by the Apple Neural engine that takes face tracking to the next level. Developers can now develop apps with never before AR features enabling them to serve their customers in ever more innovative ways.
3. Widgets
As is well known, Apple wasn't much of a fan of widgets, but with iOS 14, they have finally opened up to its possibilities. Developers can now go ahead and create content-rich widgets to adorn the home screen. This allows the users to take control of their screens and have easy access to data and content they need access to frequently.
Typically, an Apple screen will now light up with weather, stocks, and calendar widgets as that is something one checks on very frequently. An app phone developer can leverage this ability to create more engaging apps that considerably enhance the user experience.
---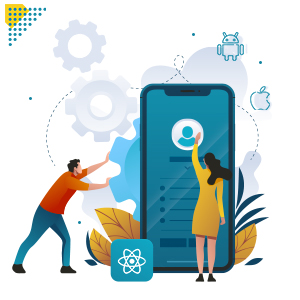 Are You Looking for a Mobile App Developing Expertise?
Dot Com Infoway is a leading mobile app development company, which creates scalable and interactive mobile applications that can amplify the level of user experience to meet any specific business requirements.
---
4. App Clips
The ease and speed with which one can get down to business with these mini-apps are phenomenal. No sooner have you finished the necessary task than the app takes your leave. There is no need to download such apps and use up precious storage space on your phone.This opens up scintillating opportunities from the developers' point of view. From making nifty abridged user-friendly versions of apps to integrating the app clips into existing apps- the possibilities are endless.
5. Picture in Picture
This is one feature that users have to love. Imagine being able to catch your favorite steaming show on Netflix, even while you talk to a friend via Facetime. You could even simultaneously check your email or use any other app. The thumbnail-sized video that the picture in picture ability provides you allows you to open a chat window at the same time or browse the news if you like.
What's more, this feature has a very organic and intuitive interface and you don't have to go looking for it as it comes to you. This empowers developers to leverage this feature and give the customer a user experience that they greatly value and cherish. Imagine an app that plays a video even while the user is checking out other stuff on their phone. The level of engagement will go to the next level.
How iOS-14 Will Impact App Companies?
Given the sheer number of features offered with iOS-14 allowing developers to innovate endlessly, one can expect a paradigm shift both in the user experience as well as the very approach to app development. The all-new features available through this operating system will lead to a significant change both in the ways that apps are created and used.
Developers have to be mindful of the fact that the introduction of all these cutting-edge features makes iOS-14 a very disruptive operating system. It is, therefore, important for developers to have their SDKs up to speed. Among the most important ones are those that pertain to Attribution, Ad Meditation and Adapters, Facebook, Google Firebase, and Analytics System.
They may also pay adequate attention to early funnel events in the shape of ad watches, tutorial completion, and early completions to enable optimizations. Thirdly, it would make eminent sense for developers to enhance their iOS-14 budgets to put them in the position to take early mover advantage of what the new features offer them. The same amount of money spent later would not take them as far as it would now. Lastly, developers need to strategically figure out ever new ways of asking for consent to track users. What's interesting now is the fact that they can add a personalized message to do so.
There is no doubt about the fact that the launch of iOS-14 is going to have a major impact on app developers as the rules of the game have changed considerably. Those who can leverage the advantages, however, have nothing to fear and can look forward to delighting their clients with the new age apps that they can now design and develop.