Top 5 Tips to Promote Your Startup Website
DCI
So you've just started your new business and launched a new website. Now what? How do you go about promoting it and get people to come to your website? Well actually there are a variety of different ways to do that, but primarily it's through strategically promoting your site in such a way that it drives the right traffic to your site. What's important is that you promote to and drive the right target audience or market niche to your site as opposed to random internet user that will never convert to paying customers. If you are looking for ways to promote your new website, the 5 top startup marketing tips are listed below.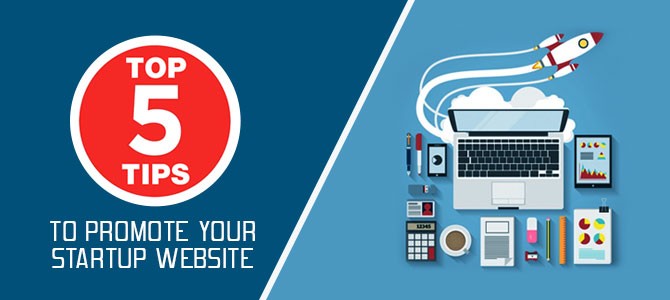 Select a Keyword-Rich Unique URL
Many business owners select their domain names based on the type of business, product or service that they provide. However, it's important to consider the customers who are the ones searching for your business and what keywords they may be using to search for a business that offers products and services like yours. Learning how to strategically integrate the proper keywords into your domain name will serve as a means to further promote your website and drive traffic to your site.
Write Keyword-Rich SEO Blogs (and Guest Blogs)
Another way to promote your website is by writing a blog. This could include your own blog or a guest blog. There are two strategies that you can use to capture your audience's attention when writing blogs. First, consider including keyword rich terms in your blog so that it is ranked high in the search engines when users are looking for companies that provide the products and services that you offer. It's a way for customers to find you as your website will appear on the search results page after the online searches have been performed.
Secondly, you can use your blog to make references to certain pages within your website. You can do this by adding links which makes it easy for customers to get to certain pages on your website.
Add your Web Address to Local and Online Directories
When you join directories both online or, local you can include your contact information that also consists of your web address. That's another avenue for customers to find and visit your site.
Advertise on Social Media Platforms Such as Facebook and Twitter
Since millions of people visit Facebook and Twitter every day, inserting your web address in your Facebook, Twitter and other social media posts or advertisements, will also serve as a means to further promote your website.
Email Marketing
Email marketing is another sure fire way to engage with customers in an effort to get them to visit your site. In most cases, people need to receive an email or other forms of communication multiple times before they will even click on the link that leads to your site, and email marketing is one of those tools that can assist with that effort.
Generally speaking, the key in all of this is to add your web address to as many places as possible, including on your business cards, marketing material, and social media platforms. That will add constant exposure to your URL which will ultimately lead visitors to your website. Also, consider using word-of-mouth and a catchy domain name that's easy to remember. That will also make it easy for users to be lead to your new site.