Top 6 Business Tips For Startups
DCI
Startup mode is a phase in business where entrepreneurs wouldn't want to be for a long time. According to the "Doing Business 2013" report by The World Bank, starting a business is the easiest in New Zealand as it takes only one day, a single procedure, less than 1% of income per capita, and no paid in minimum capital. Getting back to the context of attaining growth and surpassing the initial stages in a business, one should keep the following aspects in mind: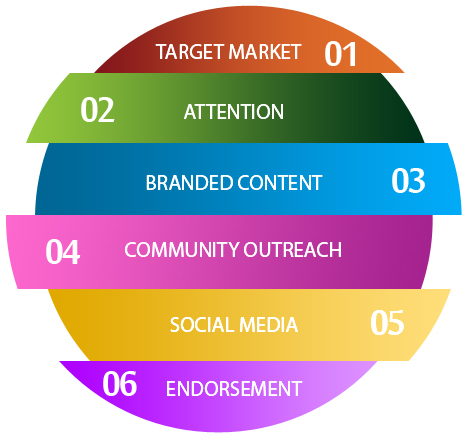 Target Market
When a business started, identifying the target market is very vital. A target market for a business is a group of customers to whom you want your product to be reached, perceived and consumed. By having a target market, the promotion, pricing and distribution of the product become easier and cost effective. A well-defined target market will help in establishing and letting the business grow.
Attention
The first and foremost concern which every start-up faces is getting noticed. Launching the product is not enough; the market should be made aware of your products. It is vital that we catch the attention of the customer and make them have a thorough understanding of the product. A business can use any form of marketing like print, radio, TV, social media etc but it is important that in any form, the message being communicated is relevant and credible with an apt headline and presentation.
Branded Content
It is a new tool of advertising which can also be called as entertainment content. Inserting product information between entertainment programs is an old strategy. Now, with technology that allows us to fast-forward the commercials and skip to the entertainment segment, this has made the marketers formulate a strategy called branded content i.e advertising the message in a seamless and transparent fashion. Marketers develop a close relationship with the entertainment media and integrate the brand promotion through it.
Community Outreach
Brand awareness can also be attained by getting some local attention. Getting featured in the local newspaper or radio and telling them about the new business venture, helps in creating awareness. Some other alternatives like sponsoring a local event or getting published in the university student newspaper also helps.
Social media
Social media is a significant means of communication for entrepreneurs. With consumers becoming more and more tech savvy and using social networks as a dominant communication means, marketers should make their presence strong on these networks. Large and small business groups actively follow social media. Social Media Marketing for Startups brings them a new audience. To have a sound social media plan, one has to understand the best time to post the content. Engaging with your potential audience through social networks should be one of the major considerations in your marketing strategy.
Endorsement
A celebrity endorsing a brand can have a huge impact on your customer base. For any start–up, gaining credibility is very important and with a right choice of celebrity, the credibility factor can be taken care of. Even if a customer is not a fan of the celebrity, it will catch their attention. The marketer should quickly capitalize on this. A proper marketing strategy includes a mix of all the above mentioned elements. It can not only take care of attaining the market share but can also help you compete with established players in the market.