Top 7 Concerns Around Enterprise Mobility & Insights
Venkatesh C.R
Going mobile, nowadays and as a whole, has become a byword for convenience and optimization. This fact immediately shows in the continuous rise of the mobile industry. We can't deny that it has already incorporated itself deeply into how we fulfill our daily activities as well as the way we do business or perform work. Much like how an app can help you learn a skill, meditate, or entertain you better, enterprise mobility solutions often concern itself with improving vital facets of enterprises. However, if that's the case, why are some businesses and organizations still struggling or are even hesitant to integrate it into their respective institutions? Let's take a closer look.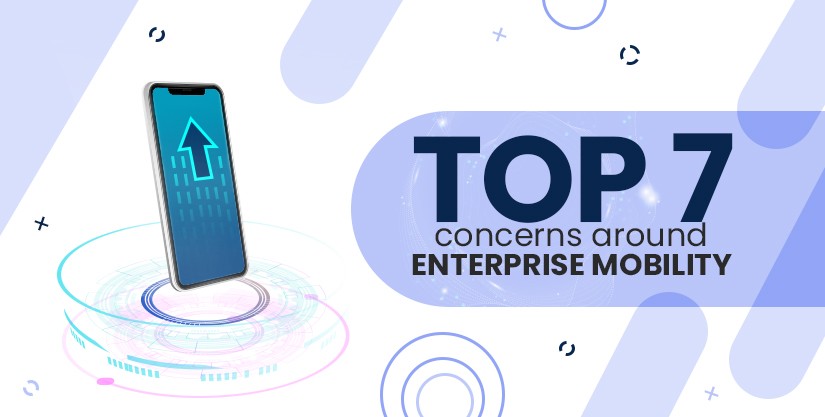 Why Are Businesses Encouraged to Use Enterprise Mobility?
Now, if you're not yet aware of the numerous unprecedented benefits afforded by enterprise mobility, this query probably popped in your mind. Is it really worth integrating this technology into a business? Well, considering what enterprises would miss out on, it's hard to say no.
After all, would you be willing to miss out on the following advantages that a lot of companies worldwide are already enjoying?
Better productivity
Improved customer satisfaction and relationship
Seamless data collection
Lower costs to operate
More effective collaboration
Pretty much any kind of enterprise app development that's built with enterprise mobility in mind can impart these perks. Nonetheless, as proven by companies that are showing resistance (however unintended) to it, being able to enjoy them is easier said than done. Seemingly insurmountable obstacles block the path of businesses toward full adoption of the technology.
Critical Challenges in Enterprise Mobility Management
Can Cause Fragmentation Due to Bring Your Own Device Policies
Uniformity or cohesiveness in the workplace has its obvious advantages. It paves the way to easier organization and management. It's undoubtedly safer, too, since the company will always be able to account for every device used by employees.
Is it at all a surprise then that BYOD policies that are prevalent in enterprise mobility encounter problems that are, more or less, related to lack of uniformity? Fragmentation due to BYOD may not only cause security vulnerabilities but make it hard to retrieve valuable data and maintain consistency among the workforce.
May Not Always Be Amenable to Cross Platform Support or Enterprise System Integration
There's also the problem of compatibility. Just because enterprise business mobility solutions can bring plenty of goodies to the table doesn't mean its incorporation is always smooth sailing.
What if it immediately reveals itself to be incongruous with the company's fundamental workflow and processes? What if the mobile devices used fail to harmonize with the complexity of the enterprise system?
Cross platform support is never guaranteed, in short. A company may find workarounds, but it may cost more or offer limited advantages. Enterprise mobility often requires numerous systems to be running in complete synchrony. It's what unlocks the powerful automation benefits that allow it to boost productivity.
Thankfully, cloud-based system integration has already proven to be an effective solution, especially for the mobile device issue.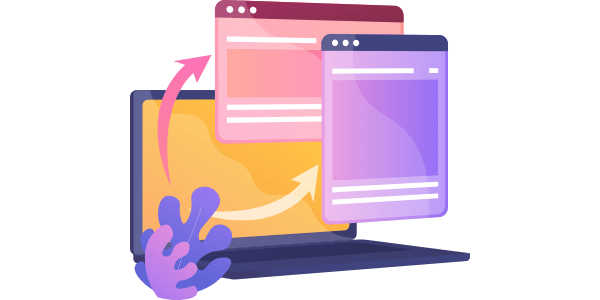 Difficulty to Connect to an Enterprise's CRM and ERP Applications
CRM and ERP software solutions are vital tools for automating business processes. If a company would choose to opt for the enterprise mobility route, they would definitely have to ensure that they won't have to sacrifice the ERP and CRM that they're using in the process.
How would they be able to ensure that the data from the ERP and CRM would be incomplete synergy with enterprise applications or even the employees' smartphones and other endpoint devices? This is arguably one of the most formidable challenges that the IT arm of the company needs to address to ensure efficient synchronization.
This problem, again, touches on system integration. It leads to information silos where valuable data gets stuck and not shared. The workaround? Mostly, SaaS and PaaS powered by a centralized cloud has proven to solve this for companies.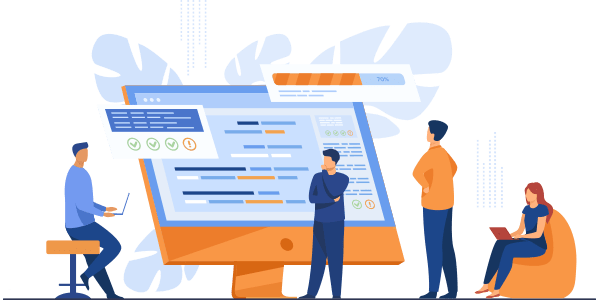 ---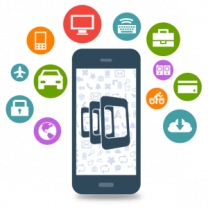 Are You Looking for an Experienced Enterprise App Development Agency to Support Your Project?
We are the top enterprise app development agency with two decades of experience and specialized in developing intelligent enterprise mobile apps including CRM, ERP, etc. Our Expert team does not just build apps but supports you to achieve your unparalleled success.
---
It Can Be Tricky to Enforce Security Policies
This problem stems not only from BYOD policies but, on the whole, enterprise mobility has shown to be especially weak when it comes to securing company-wide or -level data. Even if you have solid security policies in place, it can be hard to enforce them due to the innately disjointed nature of enterprise mobility management.
On the whole, you'd have to set up tools or additional workforce that would be able to regularly track, monitor, and validate users and their respective devices. Just the thought of having multiple unauthorized devices accessing the data in your network may leave companies anxious already.
It's apparently hard to enforce regulations, and if you're operating in an essential field like healthcare, finance, or government services, this may seem enterprise mobility is impractical.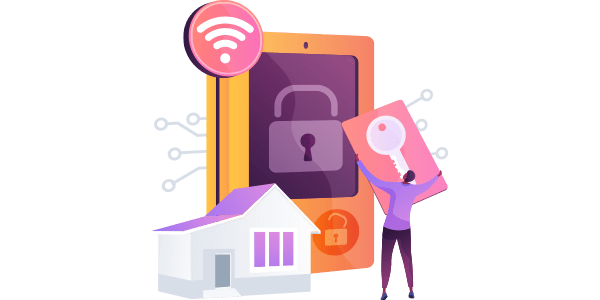 The Lingering Possibility of Theft and Data Breach
Besides the puzzle of enforcing security, you'll also have to deal with the ever-looming possibility of data breaches. BYOD allows employees to use their personal devices. While this may impart an immediate benefit as it's a smartphone or tablet they're already familiar with, companies still have to contend with the fear of possible the device getting stolen or lost.
Furthermore, once you decide to start setting regulations and enforcing security measures on your employees' personal devices, wouldn't that be regarded as an invasion of privacy? If not, you'll have to be prepared to give up some measure of control.
On the whole, it's this lack of control that convinces most enterprises that enterprise mobility is not for them.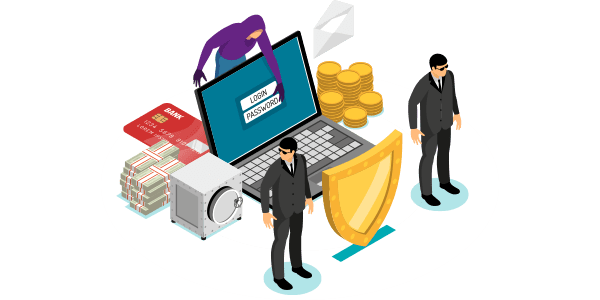 It May Be Hard to Enable Real-time Access to Data
It goes without saying that data accessibility will always be a boon for businesses when making timely, pivotal decisions. We have to, again, blame the difficulty to access each mobile device used by employees for this.
At best, a separate solution would have to be developed to enable this, and it may, again, cause privacy concerns among employees. How can they be sure that the data being accessed won't include any of their personal information? If that's the case, then encouraging and prioritizing transparency may be the way to go.
Not All Solutions Can Guarantee a Great User Experience
And what's the use if your employees are hesitant to adopt your chosen enterprise mobility system? Companies will have to take extra steps to ensure that their employees will have, more or less, a satisfactory user experience to ensure productivity.
They may have to be willing to make immense changes to the apps they're already using once they find out that there's hesitancy. It may even be more practical to create a new app altogether so it will satisfy the needs of the entire team.
This underscores the need to focus on the app development process from the get-go. Perhaps, you can even gather feedback and opinion among your employees?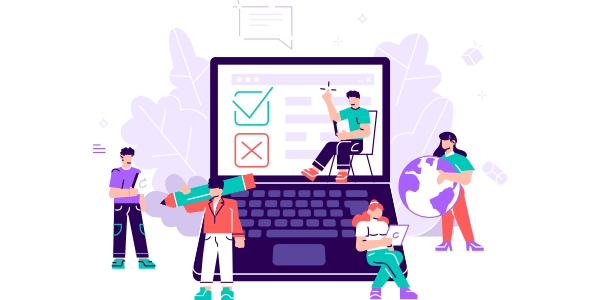 Conclusion
For all its limitations, enterprise mobility proves it can adapt to the challenges as evidenced by a few solutions that we outlined above. Unfortunately, there are simply hurdles that are more difficult to overcome for a lot of businesses. It may take a while for these obstacles to be removed altogether. Still, it's encouraging to think that they're not entirely impossible too.